If you're in the market for some of the best Canon cameras on the market today then you NEED to buy this Amazon Prime Big Deal Days, as the Canon EOS R8, Canon EOS R50, Canon EOS R100 are all seeing amazing discounts.
So, whether you're looking to buy your first camera that's the best camera for beginners or you're looking for the best camera for YouTube you can be sure that these three great cameras will tick all your boxes.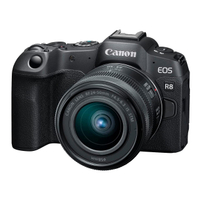 Canon EOS R8 + 24-50mm lens|$1,699|$1,359.20
SAVE $340 – Amazon Prime deal A lightweight, entry-level full-frame camera with 24.2MP sensor, 4K 60p video oversampled from 6K, human and animal eye detect AF and more – including a 24-50mm lens (38.4-80mm equivalent).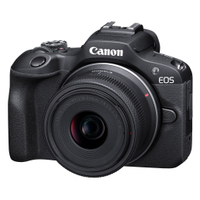 Canon EOS R100 + 18-45mm lens|$599.99|$499.99
SAVE $100 – Amazon Prime deal Canon's most entry-level mirrorless camera is also its smallest and lightest – but it's still quite a beast! Its 24.1MP APS-C can shoot 6.5fps bursts and 4K 24p video, and it comes with a versatile 18-45mm lens (2 8.8-72mm equivalent).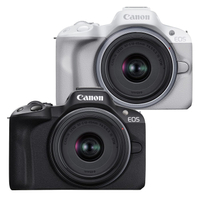 Canon EOS R50 + 18-45mm lens|$799.99|$639.99
SAVE $160 – Amazon Prime deal The sequel to Canon's most popular mirrorless camera (the M50), you get a 24.2MP APS-C sensor, 15fps bursts, and 4K 30p video, human and animal AF, and a 18-45mm lens (2 8.8-72mm equivalent). This is the price for the white version of the camera, if you want the black version it is $60 more.
The Canon EOS R8 is a lightweight, travel-friendly, full-frame camera body that offers powerful photo and video capabilities for both photographers and multimedia content creators right at their fingertips.
Utilizing the newly developed sensor also found in the Canon EOS R6 Mark II, the Canon R8 features a 24.2-megapixel CMOS sensor paired with a DIGIC X processor. Together, this combination provides outstanding stills performance and impressive 4K 60p 10-bit video, paired with fast autofocus this is a content creator's dream, now at an amazing price point of just $1,359.20 at Amazon.
This camera offers a wide range of features to suit a variety of multimedia applications with excellent still-image capabilities starting with its APS-C-sized 24.1-megapixel CMOS sensor, DIGIC 8 processor, while also being able to capture 4K 24p cropped video recording and uncropped Full HD video recording.
The Canon EOS R100 also features Canon's famous Dual Pixel AF system which features 3,975 autofocus points covering 143 autofocus zones, making sure your images are also in focus and sharp from a single frame to its 6.5 frames-per-second continuous burst mode- all for just $509.99 at Amazon
If you're looking for the best camera for vlogging or looking for a small, but mighty camera to help you take your YouTube game to the next level then look no further than the Canon EOS R50.
Geared towards content creators and vloggers, this camera is slightly smaller and lighter than the Canon EOS M50 Mark II and features an upgraded 24.2MP APS-C CMOS sensor and DIGIC X image processor to deliver high-resolution stills and is also able to record UHD 4K videos.
With these amazing discounts across the Amazon Prime Big Day Deals sale, now really is the time to buy!