It's already Halloween season, so the Nikon Black Friday deals will soon be here! The question is, which cameras and lenses are going to see the biggest discounts – and when can you expect the savings to start?
Well, the Black Friday camera deals officially tip off on 27 November, so that's when the sales will hit overdrive. However, there are already savings appearing ahead of the big date – so if you want to make sure you don't miss a single deal on Nikon kit, bookmark this page as we'll be keeping it constantly updated!
So, here are the best bargains on Nikon cameras and kit that we've spotted so far – including deals on the brand new Nikon Z6 II, Nikon Z7 II, as well as the Nikon Z5 – and of course we'll keep on adding even more deals and discounts as and when they start appearing online.
We've also made a list of the cameras that we expect to see savings on as Black Friday approaches, so below are the offers we're anticipating if you're scoping for a particular model!
Early Nikon Black Friday deals
Nikon Z6 II with FTZ adapter: $2,046.90 (was $2,246.90)
With a 24.5MP sensor that can shoot 14fps stills and 4K 60p video (with the first firmware update), along with dual memory card slots, this is an all-purpose performer.
US dealView Deal
Nikon Z7 II with FTZ adapter: $3,046.90 (was $3,246.90)
If you need more megapixels, this 45.7MP monster shoots 10fps, takes 4K 60p footage and packs two memory cards for premium powerhouse pictures and video. 
US dealView Deal
Nikon Z7 + 24-70mm lens: $3,196.95 (was $3,396.95)
Save $200 on the killer combo of the 45.7MP Nikon Z7, with 9fps shooting and 4K video, and the Nikkor 24-70mm f/4 S – a tag team that's ready to shoot anything!View Deal
Nikon Z6: $1,796.95 from $1,996.95
You can now pick up the Nikon Z6 (Body Only) for just $1,796.95, down from its original price of $1,996.95 by a fantastic $200 in this Labor Day deal.View Deal
Nikon D850: $2,996.95 (was $3,296.95)
Save $300 on Nikon's powerhouse DSLR! With its 45.7MP sensor, 4K video and up to 9fps continuous shooting, it's a go-to camera for almost any shooting situation.View Deal
Nikon Z5: 1,296.95 (was $1,396.95)
With its 24.3MP full-frame image sensor, 4K 30p video, hybrid phase detect / contrast detect AF system, IBIS and twin memory card slots, the Nikon Z5 is an all-purpose body that can handle anything.
US dealView Deal
Nikon Z5 with 25-50mm lens: $1,596.95 (was $1,696.95)
The perfect pocket-friendly companion to the Z5, the Nikon Z 24-50mm f/4-6.3 is "the shortest and lightest full-frame mirrorless zoom lens around" at just 195g!
US dealView Deal
Nikon Z5 with 24-200mm lens: $2,096.95 (was $2,196.95)
The brilliant Nikon Z 24-200mm f/4-6.3 VR is one of the best superzooms we've ever used, with across-the-board sharpness, well controlled distortion and fast, accurate autofocus.
US dealView Deal
Sigma 105mm f/2.8 EX DG OS HSM: $569 from $969
Pick up the Sigma 105mm f/2.8 EX DG OS HSM macro lens for Nikon F mount for the fantastic price of just $569 – a $400 saving on its original price tag.  View Deal
Nikon AF-S 70-200mm f/2.8E FL ED VR: $1,896.95 (save $450)
Slashed from its $2,346.95 SRP, this awesome trinity zoom lens is ideal for shooting sports, wildlife and portraiture, with its fast f/2.8 aperture and stabilization. View Deal
Nikon Black Friday cameras to watch out for
Nikon Z7
The Nikon Z7 is currently the Big N's flagship mirrorless camera – but it has announced that the Nikon Z7 II will be launched this month. While that won't make the original Z7 redundant, it will certainly mean that deep discounts are likely to be on offer – making it a brilliant opportunity to pick up this 45.7MP monster with 4K video (oversampled from 8K) for a song. As the world pivots away from XQD to CFexpress, you might even see some bargains on XQD cards as well…
Nikon Z6
Just like the its big brother, the original Nikon Z6 is set to be succeeded by the Nikon Z6 II this month. Accordingly, there should be brilliant bargains around for the first generation model – which will remain every bit as capable, with its 24.5MP sensor and 4K 30p video. Watch out for accessory bundles, with everything from lenses and memory cards to video kits with microphones and cages.
• Nikon Z6 review
• Nikon Z6 vs Z7
Nikon Coolpix B500
Black Friday isn't just the domain of expensive mirrorless models, mind you – it's also a time to bag a bargain on a bridge camera, like the Nikon Coolpix B500. With its astonishing 40x zoom range and advanced controls, this combines the creativity of a DSLR with the usability of a point-and-shoot – and gives you an impossibly long zoom, to boot. The B500 already sells for a sub-$250 price tag, so this could be an irresistible purchase. 
• Should I buy a Nikon Coolpix B500?
Nikon D3500
The Nikon D3500 is one of the best cameras for beginners, so expect retailers to welcome new photographers to the fold by slashing prices on this 24.2MP APS-C DSLR – and we expect both generous bundle deals with kit lenses, as well as savings on DX-mount optics that you can add to your cart to create a perfect starter kit. If you or a loved one is keen to pick up a first camera, look no further! 
Nikon D850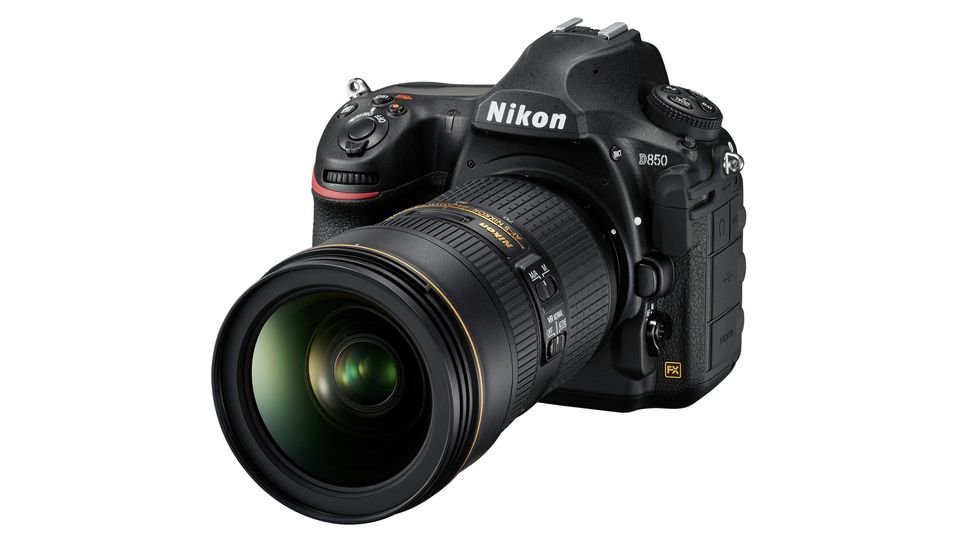 To many people, the Nikon D850 is the ultimate DSLR – and we awarded it a Gold Award for its 45.7MP sensor, 9fps burst shooting (with a couple of caveats), dual card slots and 4K video. However, with Nikon keen to steer customers towards its mirrorless Z7 II, we expect significant savings from retailers and the Big N itself, which would make the ultimate DSLR even harder to beat.  
Read more: 
Early Black Friday camera deals in 2020: cameras, lenses, lighting and more!
Canon Black Friday deals: The deep discounts to watch our for!
Sony Black Friday deals in 2020: Stay alert for these serious savings
Amazon Prime Day 2020: early deals available now!