Cosina has announced the Voigtländer Nokton Classic 35mm f/1.4 II VM, an updated version of the original lens for Leica M-mount cameras – though the update isn't quite as extensive as owners of the first lens may have hoped.
An incredibly compact wide-angle lens with a large aperture, the Voigtländer Nokton Classic 35mm f/1.4 II VM marries the look, feel and rendering of classic lenses (hence its place in the Classic line) with the latest optical technology.
In this case, that means a modest update that takes its cues from the previously released E-mount iteration of the lens. The new VM version, like the Sony before it, features a single modified element inside, which goes some way to correct spherical aberration.
While that should come as welcome news to users of the original lens, which certainly had issues with optical distortion, unfortunately that is the only internal upgrade – meaning that chromatic aberrations will likely be as frequent as they were in the first version.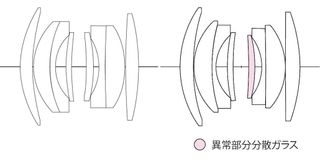 That said, the new lens weighs in at just 189g – 11g lighter than its predecessor, and 73g less than the Sony version. It is also available with a choice of lens coatings, either multi-coating (MC) or single coating (SC) to reproduce classical color tones.
Being that it's optically identical to the E-mount release, the Nokton Classic 35mm f/1.4 II VM should deliver the same performance; three-dimensional rendering with pleasant blur and bokeh, thanks to its ten aperture blades, and sharpness that's acceptably crisp without any risk of cutting glass.
As a manual focus lens we expect the focus ring to be as pleasingly damped as its predecessor, and the inclusion of a focus lever for quick and precise operation is always a welcome feature.
The Voigtländer Nokton Classic 35mm f/1.4 II VM will be available in June, with both the MC and SC versions selling for ¥75,000 (£565 / $735).
Read more:
How to use a manual focus lens
Cosina announces new Voigtländer optics for Sony and Leica users
The 10 best Leica cameras in 2019