A fast mirrorless lens for under $150 is enough in itself, but the new lens from TTArtisan is an f/1.8 prime with autofocus!
The TTArtisan 35mm f/1.8 AF is the newest to be added to TTArtisan's AF prime lens range. A company best known for its affordable manual focus lenses, TTArtisan has been slowly releasing AF lenses to cover all of the essential focal lengths. The new lens is available for Sony E, Fujifilm X, and Nikon Z mounts, and for the very affordable price of $149/£122, it is set to become one of the best cheap lenses of the year.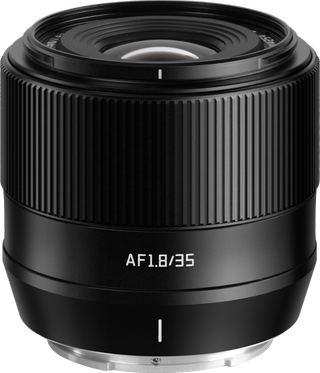 The new 35mm f/1.8 is equivalent to 50mm f/2.8 on full-frame, a classic focal length that can cover a wide range of genres and is much favored by the best photographers of all time. "From vibrant street scenes to breathtaking landscapes, intimate portraits to candid snapshots, this lens empowers you to explore your creativity with confidence", says TTArtisan.
The f/1.8 aperture allows versatility in different lighting scenarios, which also enables great fall-off into smooth bokeh. Although the f/1.8 is a fast aperture for a lens, TTArtisan's manual focus lenses are available in f/1.4 which would have been even better on this AF lens.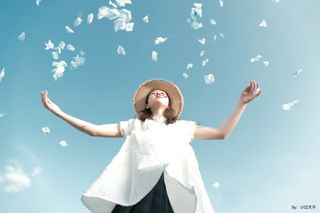 The Autofocus addition is a feature that will be welcomed by all users. We have seen the AF functionality of the TTArtisan primes in full effect with the TTArtisan AF 27mm f/2.8 lens. Our review confirms the claims of the AF system being very fast and very quiet. The 35m f/1.8 lens adopts a 'STM + lead screw type' structure, enabling efficient AF tracking for stills and video, further utilized with the inclusion of eye AF.
At a weight of around 199 grams, the all-metal lens body is lightweight and compact, made from aviation aluminum. The 35mm (50mm) is perfect for street photography, and while walking around all day, the lighter the kit the better. Another new feature is a really neat user-friendly addition, including a USB-C port for updating firmware, in the rear lens cap. Updating lenses is a great way to future-proof your kit, and we have seen USB ports added to the lens bodies themselves, however, TTArtisan has built it into the rear lens cap, acting as a kind of stand/dock much like the Sigma USB dock.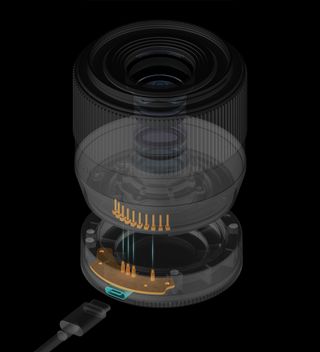 Other features of note are, chromatic dispersion control through ED Glass, and a square lens hood in order to block out more ambient light.
The biggest selling point with this lens is the price. At $149 | £122 | AU$232, this lens is an absolute bargain! It is available now for Sony E mount - with Fujifilm X, and Nikon Z (APS-C) versions to follow shortly.
See our guides for more information on the best Sony lenses, the best Fujifilm lenses, and the best Nikon Z lenses.