Of all the billions of people who have picked up a camera of some kind, who is the best photographer of all time?
Who are the key people who have left their own personal stamp on the medium of photography, who achieved something nobody else had done before, or who had a major influence on subsequent generations? Photographers who didn't just take one great image, but produced a significant body of work over a lifetime?
No single list is going to include everyone's personal favorites, but here at Digital Camera World we've got our heads together and come up with a list that we think is as definitive as possible. So here they are… the 50 best photographers in the world, ever.
1) Henri Cartier-Bresson (1908-2004)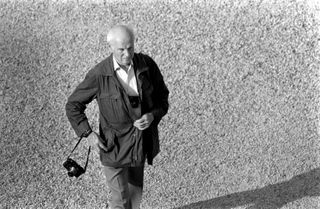 The photographers' photographer, Cartier-Bresson had a huge impact on modern photojournalism and its establishment as an art form. His achievements included co-founding the Magnum agency in 1947 and he excelled at documentary, portrait and landscape work. His concept of capturing an event at 'the decisive moment' has been hugely influential.
2) Ansel Adams (1902-1984)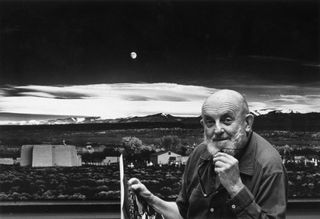 Arguably one of the greatest ever landscape photographers, Adams rejected painterly styles to create what he called 'an austere and blazing poetry of the real.' Co-originator of the Zone System for accurately calculating exposure, he's best known for his black & white images celebrating the natural majesty of Yosemite National Park.
3) Sebastião Salgado (born 1944)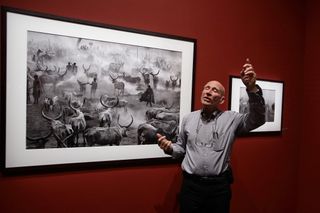 Salgado is a superstar of modern photojournalism. He originally studied economics, but took up a career in photography in 1973. His epic-scale black & white work has particularly focused on social injustice and poverty and during the past 45 years has carried out a number of major long-term international projects.
4) Bill Brandt (1904-1983)
Brandt, who was born in Germany but settled in England, brought his own distinctive style of photography to a range of genres. Starting in the 1930s, His work included social documentary images of rich and poor, atmospheric and emotive landscapes, edgy, unsettling portraits and distorted, extreme wide-angle nude studies.
5) Julia Margaret Cameron (1815-1879)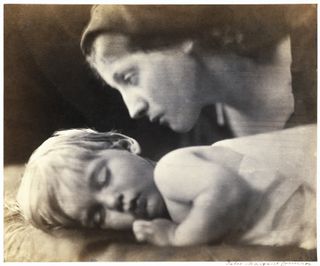 Cameron was one of the first photographers to explore photography's potential as an expressive art form. Working in the mid-19th century, she created a body of work on glass plate negatives that included both family and friends and famous Victorians such as scientist Sir John Herschel and the poet Alfred, Lord Tennyson.
6) Richard Avedon (1923-2004)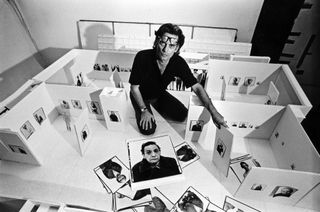 Avedon is one of the best-known American photographers of the 20th century. He was acclaimed for his celebrity portraiture and fashion photography for magazines including Vogue and Harper's Bazaar, but also for his powerful black & white portraiture of ordinary people, such as the work in his 1985 book In the American West.
7) Irving Penn (1917-2009)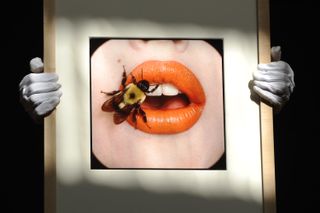 Revered in photographic circles, Penn primarily shot fashion, portraiture and still life for high-profile editorial and commercial clients. Meticulously lit and composed, his images derive their power from their sparseness and simplicity. Iconic images include portraits of Picasso and Truman Capote and fashion images of his supermodel wife, Lisa Fonssagrives.
8) Don McCullin (born 1935)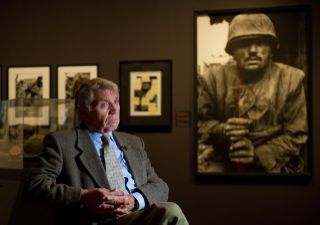 Although best-known for images depicting the brutal reality of war in Vietnam, Cyprus and Cambodia, McCullin's internationally-praised work includes documentary images in his native England and dark, moody landscapes. Brave and unflinching in his pursuit of a story, he was knighted for services to photography in 2017.
9) Margaret Bourke-White (1904-1971)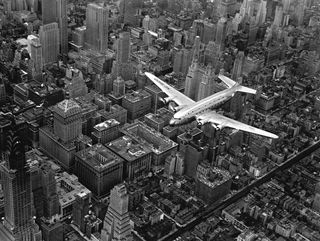 Known as 'Maggie the Indestructible', Bourke-White was the first female war correspondent and Life magazine's first female photojournalist. She photographed wartime firestorms in Moscow and the release of concentration camp prisoners. Later, she was the first foreign photographer allowed to take pictures of the Soviet five-year plan and documented violence during the partition of India.
10) Cecil Beaton (1904-1980)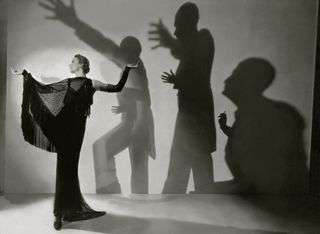 Beaton was one of the great portrait and fashion photographers of the 20th century. Fascinated by glamour, elegance and style, he created a wealth of images for magazines including Vogue and Vanity Fair from the 1920s-70s. His creative talents extended to costume and set design for movies and theatre productions.
11) Robert Capa (1913-54)
Capa was a Hungarian photojournalist and co-founder of Magnum Photos. During his career he covered five different conflicts including the Spanish Civil War and is especially famous for his visceral images of the D-Day landings in 1944. He was killed when he stepped on a landmine while covering the First Indochina War.
12) Alfred Stieglitz (1864 -1946)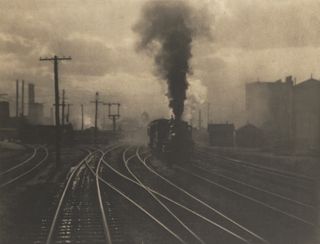 Stieglitz was a giant of photography and an important pioneer of the medium. In the 1890s he made the controversial argument that photography was an art form as important as painting or sculpture. He went on to become an advocate of 'straight', un-manipulated photography and a tireless promoter of other photographers' work.
13) Joel Meyerowitz (born 1938)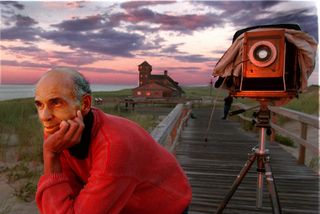 Meyerowitz began his photographic career as a trailblazing street photographer in the early '60s before turning to large-format fine art work with the bestselling book Cape Light. He has published more than 20 books, including Aftermath, a body of work documenting Ground Zero after the terrorist attacks on the World Trade Center in 2001.
14) Eve Arnold (1912-2012)
Although famous for her portraits of cultural icons including Marilyn Monroe, Arnold was a photojournalist and a member of Magnum Photos for over 50 years. Preferring to work in natural light, she shot a broad range of work from the quirky to the serious, including photo-essays on the civil rights movement and agricultural workers.
15) Bruce Davidson (born 1933)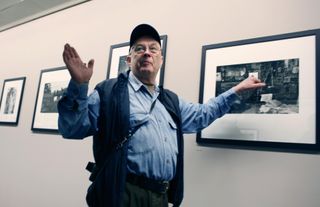 An important American documentary photographer, Davidson concentrated on outsiders and marginalised groups in society. He gained an intimate insight into their lives by immersing himself in his subjects, whether they were teenage gangs in Brooklyn, circus entertainers, or the residents of a single block in Harlem.
16) Dorothea Lange (1895-1965)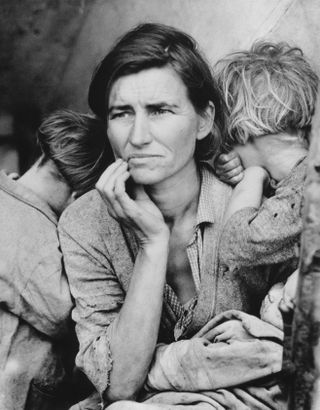 Lange was a pioneering American documentary photographer and photojournalist. Although she had a portrait studio in the early part of her career, she turned to documenting the unemployed and homeless in the Great Depression of the 1930s. Her most famous image, Migrant Mother (1936) shows a poverty-stricken woman and her children.
17) Arnold Newman (1918-2006)
Newman began shooting portraits in the 1930s, preferring to work in his subjects' home or workplace to give extra insight into their life and personality. This approach, unconventional at the time, led to Newman being regarded as 'the father of environmental photography.' His most famous portraits are of Igor Stravinsky and Pablo Picasso.
18) Robert Doisneau (1912-1994)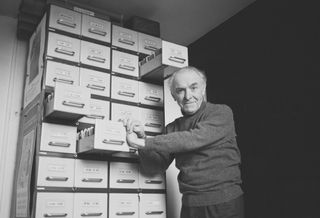 Doisneau was a French photojournalist known for his playful and humorous images of life in his native Paris. They captured the lighter side of life among ordinary people and were brilliantly timed and composed. His most famous picture is The Kiss at City Hall (1950), which shows a couple kissing in a Paris street.
19) Edward Weston (1886-1958)
Weston is one of the most celebrated figures in 20th century American photography. Innovative and charismatic, he's best known for his highly-detailed large-format images. Subjects explored during his 40-year career include desert landscapes, nudes and still-life studies of objects such as peppers and shells.
20) Harold Edgerton (1903-1990)
Edgerton was an electrical engineer who invented the first electronic flash. He also made a large number of stunning high-speed flash photographs showing things literally never seen before. They included a bullet passing through an apple, birds in mid-flight or multiple flash shots of sportsmen or dancers in action.
21) Edward Steichen (1879-1973)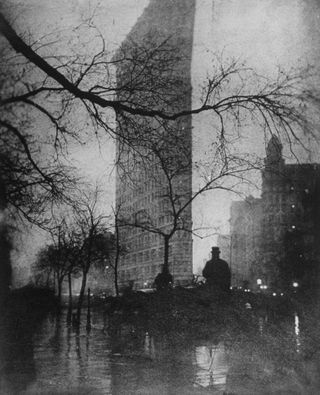 Steichen is regarded as the father of modern fashion photography and before World War II was the highest paid photographer in the world while for Vogue and Vanity Fair. In the post-war period, he became an influential gallery curator and was responsible for one of the most famous photography exhibitions ever, The Family of Man (1955).
22) Bert Hardy (1913-1995)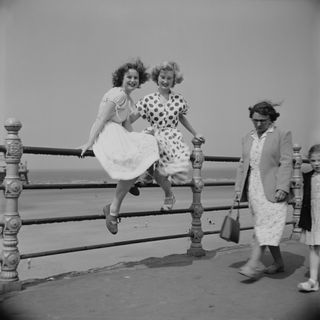 While working for Picture Post magazine, Hardy became one of Britain's best-loved photographers and was known for his engaging, warm-hearted pictures of ordinary people. He also shot serious subjects, such as assignments during the Korean War. In the 1950s and 60s he became one of the UK most successful and highly-paid advertising photographers.
23) William Eggleston (born 1939)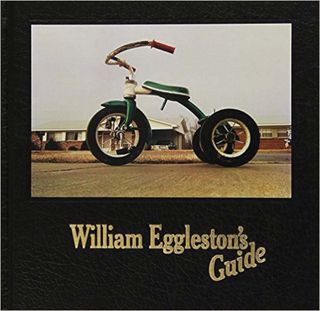 Eggleston, is an American photographer who celebrates the extraordinary in the everyday. His 'snapshot' style, combined with his use of color-saturated dye-transfer printing methods, elevated ordinary subjects to the level of art. He's now credited as being one of the key photographers whose work helped color photography become an accepted art-form.
24) Elliot Erwitt (born 1928)
Erwitt is an American advertising and editorial photographer who is celebrated for his personal work. It ranges from sensitive studies of family life to witty, wryly humorous street pictures. His favourite subjects include people on beaches and in museums and he has produced several books of his popular dog photographs.
25) Steve McCurry (born 1950)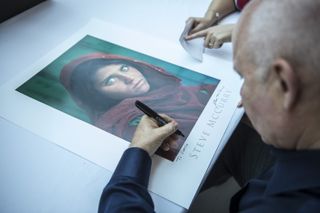 McCurry is one of the world's most popular living photojournalists. A long-time member of the Magnum agency and National Geographic contributor, his varied career has included war reporting, coverage of natural disasters, travel photography and portraiture. His most iconic picture is the 2002 image titled Afghan Girl.
Read more.... see who else makes our Top 50 photographers on the next page
Further reading
100 best photography quotes from famous photographers