If you love photographing tiny beasties and colorful creep-crawlies, then you'll definitely want to invest in a good macro lens. Luckily, the Sigma 105mm f/2.8 EX DG OS HSM Macro lens is currently on sale for just $569 for both Nikon F-mount and Canon EF-mount.
This Sigma 105mm f/2.8 macro lens is a 'true macro', which means that it can achieve 1:1 life-size magnification. Many other lenses can be labelled as a macro, but can only offer 2:1 magnification or less, so investing in a 1:1 macro will give you your best chance at capturing stunning close-ups.
• Read more: Best macro lenses
This telephoto prime kens is designed for full frame cameras, but it can also be used on APS-C sensor cameras for a 168mm equivalent focal length. Meanwhile, the fast f/2.8 aperture means that you can easily work in low light conditions without having to sacrifice image quality – plus you can achieve a beautiful shallow depth-of-field.
This Sigma macro lens has a Hyper Sonic Motor to help deliver quick and quiet autofocus performance. There has also been a Super Multi-Layer Coating applied to the lens element to help minimize lens flare and ghosting.
• Bargain hunting? Bookmark our
Black Friday 2020 & Amazon Prime Day pages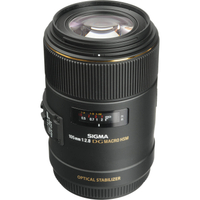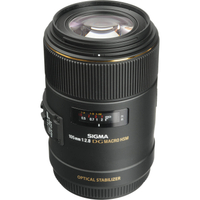 Read more
Best ringflash for macro photography
Best Canon lenses: go longer, wider and closer with your Canon camera
Best Nikon lenses: lenses to build up your Nikon DSLR and Z system