No matter whether you shoot with a mirrorless camera or a DSLR, APS-C or full frame, black & white or color – there's one thing every photographer needs. A photography website. There are plenty of options out there, as shown by our best website builders for photographers guide. However, there are few that are quite as good as Format.
Format has been around for years (it was actually the host I used for my own photography website years ago) and has only got better with time. Its website builder is easy to use and has plenty of design options available to help you customize your photography website as much as possible.
• Read more: Best full frame DSLR
There are plenty of page designs to choose from, such as contact pages, gallery pages and more. However, you can also build your own page designs from scratch as well, allowing for the ultimate customizability. One of the best aspects of Format is the fact that you can have a 14 day free trial. This means you have plenty of time to ensure the service has everything you need for your photography website.
If you're ready to commit to investing in your own photography website, Digital Camera World is offering an exclusive 15% off code to help you save 15% on any yearly plan. Use DCW15 at Format to save!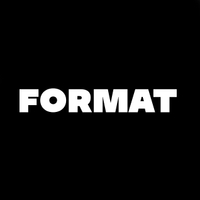 15% off a yearly plan at Format
Digital Camera World are offering an exclusive code to help you save 15% off ANY yearly plan! Just use the code DCW15 to save yourself some money.
Read more:
Best web hosting sites for photographers
Best VPNs for photographers
63 free Photoshop templates for photographers
How to shoot and sell stock photography