Medium format specialist Phase One is teasing an announcement for next week – one that it says will be for something "extraordinary".
A teaser website was launched by the company with a countdown to Tuesday 10 September – already a packed day for product launches, including the iPhone 11 – and also released an enigmatic 14-second video - see below.
There is precious little information on the teaser website, other than the tagline "seek extraordinary", or in the video, which consists of fleeting, heavily shadowed glimpses of a blue shutter button and a nondescript lens.
Given the dearth of information, we can only speculate as to what the announcement might be – though we can probably exclude anything really out there, like the idea that Phase One will release an APS-C camera.
As a purveyor of professional medium format cameras, such as the $50,000, 150-megapixel Phase One XF IQ4 150MP, it's safe to assume that the announcement will relate to a medium format product. Phase One already leads our guide to the 10 highest-resolution cameras you can buy today
Furthermore, Phase One produces full-frame medium format cameras. These possess sensors that are larger than the cropped medium format sensors found in the Hasselblad X1D 50C (though Hasselblad does produce a full-frame medium format DSLR) and Fujifilm G cameras including the Fujifilm GFX 100.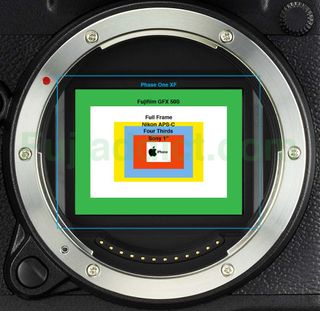 We therefore see a couple of likely possibilities. The first is that Phase One releases a smaller, cropped medium format body, with a cheaper price point – a more mainstream product that can compete with the emerging affordable medium format models such as the Fujifilm GFX 50R.
This, however, seems a distinctly un-Phase One-like move. Something more plausible – especially given that it is promising something "extraordinary" – is that the company embraces its high-end, full-frame medium format strengths and unleashes a brand new image sensor.
Since Phase One already produces cameras with 150 megapixels, it isn't out of the realm of possibility that it could break the barrier with a 175 or even 200MP image sensor. This would be truly unique in the marketplace and, indeed, extraordinary.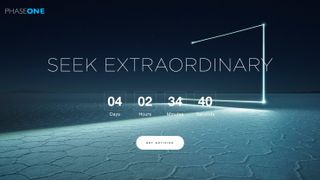 Of course, the last time a medium format camera manufacturer promised "the next chapter of our legacy", Hasselblad simply gave us a $5,750 refresh of its existing 50MP camera.
We don't expect Phase One to deliver anything quite as underwhelming, but something as extraordinary as a 200MP sensor is a big ask, so we'll rein in our excitement until Tuesday rolls around…
Read more:
Phase One XF IQ4 150MP review
Phase One announces new 150MP medium format system with $50,000 price tag
The best medium format camera in 2019: large sensor cameras for experts and pros