We tend to think that things move slowly in the medium format camera world but Phase One has been bucking that trend by introducing a succession of new backs for its XF camera that was introduced in 2015. The latest release is the IQ4 which is available in three variants, the 150MP, 100MP Trichromatic and 150MP Achromatic. We're reviewing the 150MP camera system here.
The IQ4 150MP has a backside illuminated (BSI) design, which means the photoreceptors can make better use of the available light to generate an image signal. Naturally, with 150 million pixels at your disposal, low-light photography isn't your first thought, however, the IQ4 has a sensitivity range of ISO 50-25,600. We'd probably draw the line at ISO 12,800 though.
Interestingly, Phase One has introduced its 'Infinity Platform' and given the IQ4 the core of Capture One's processor to allow greater control over raw files in-camera. This enables a small collection of 'IQ Styles' which include settings such as B&W High Contrast, Landscape and Fashion. These styles are applied to the raw images, so when you import them to Capture One, those that have been shot in one of the monochrome modes, for example, are black and white. However, the colour sliders work as you would expect, so it's if you are editing a colour file. And if you untick 'Enable Black & White', the colour image is revealed.
The XF IQ4 can be connected via a USB-C or ethernet cable for tethered shooting with Phase One's own Capture One software. We tested it using a USB-C cable and found it very stable, with the software quickly recognising when a camera is connected and images transferring swiftly.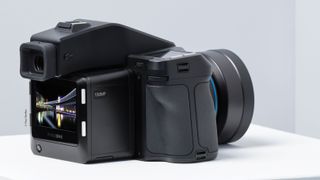 Handling
By the time you've added a lens to the XF body and IQ4 back, you're lifting some serious weight. Thankfully, the XF has a chunky grip that's well-shaped. However, the camera system is best-suited to use on a tripod and using features such as the seismograph, which can be linked to the self-timer and the Hyperfocal Point or Focus Stack tools allow you to milk every last drop of detail from the sensor and lens.
It's worth mentioning here that you can expect to wait around 15 seconds or so after pressing the power button before the XF IQ4 150MP is ready to let you start shooting.
Once you get over the size and weight of the XF camera, the AF system is its only real weak point. For a start, it's slow in comparison with Fujifilm's GFX cameras, like the recent Fujifilm GFX 100. And one AF point seems a little old school for a camera with so many modern flourishes and such a huge cost. However, the AFr mode, which is designed to address the slight shift in focusing that occurs when you focus and recompose, at least ensures that your subject remains sharp - although you need to check lens compatibility.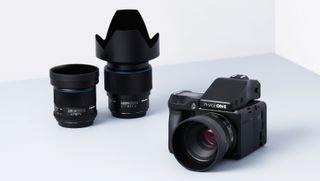 Alternatively, you can also focus manually, which is easiest in live view mode, or remotely with the camera tethered to a computer. The latter means you can use a large screen to assess the focus. However, we found that live view feed doesn't provide quite the level of detail you want for precise focusing when previewing the scene on a 5K iMac screen. That said, focus peaking is on hand, and we were able to get the results we wanted, but it would be nice to have a crisper view.
We shot with the XF IQ4 150MP in its Matrix metering setting, and generally, this worked well, giving well-balanced exposures. However, the Exposure Zone view and its coloured warnings are useful when you want to ensure that you're gathering the maximum amount of data. The low-ISO images also have very good latitude, so if you need to, it's possible to recover a lot of detail from the shadows or the highlights.
If you're a portrait photographer, models are unlikely to thank you for opening an image and checking the focus on a large screen as every pore and imperfection is laid bare for all to see. But the results are nothing short of stunningly. Still life, landscape and commercial photographers will really appreciate the incredible level of detail that's visible.
Sample images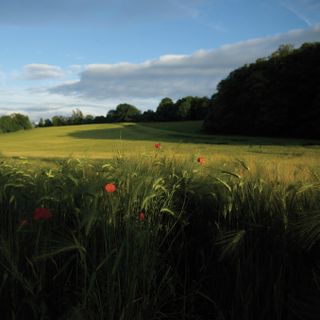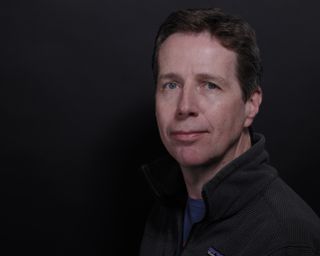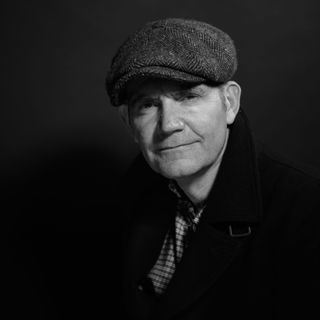 Specifications
Megapixels (effective): 151
Max resolution: 14,204x10,652 pixels
Sensor information: 53.4 x 40.1mm CMOS
Shutter speed: 1/4000sec-60mins
ISO sensitivity: 50-25,600
Exposure modes: Manual, Aperture priority, Shutter priority, Program
Metering options: Matrix, Centre, Spot
Flash modes: External only
Connectivity: Wi-Fi, USB-C, HDMI
Weight: 1890g (back plus camera body and prism finder)
Dimensions: 152 x 135 x 160mm (with prism finder but without lens)
Batteries: 2x Rechargeable Li-ion
Storage: 2x slots (XQD and SD)
LCD: 3.2-inch
Viewfinder: Prism or waist-level
Read more:
The best medium format cameras in 2019