The Panasonic GH5 is one of the most popular mirrorless models ever, paving the way for YouTubers, vloggers and movie makers to enter the world of videography.
Now you can save a huge $797.99 as the Panasonic GH5 is available for just $1,200 at Walmart.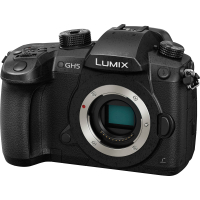 Panasonic Lumix GH5: $1,199 (was $1,997.99)
The camera that brought high end video to the masses, the Panasonic Lumix GH5 is capable of shooting high-quality stills as well as 4K at up to 60fps and 1080p up to 180fps.
US deal
The Panasonic GH5 is a hybrid camera that offers a 20.3MP Micro Four Thirds sensor, 5-axis in-body image stabilization, dual memory card slots, and video features that are still the envy of many more expensive bodies.
Capable of cranking out crisp 4K video at up to 60 frames per second, it also boasts a variable frame-rate that enables you to record 1080p at up to 180 frames per second for superb slow-mo!
Read more:
The best Panasonic camera in 2020: from long zoom compacts to Lumix mirrorless
The best Micro Four Thirds lenses in 2020: lenses for Olympus and Panasonic
The best 4K camera for filmmaking in 2020 for photographers, vloggers, pros