Corel has released its annual update to the ever-popular Paint Shop Pro, which is designed for photo enthusiasts, graphic designers, creative consumers and business users.
PaintShop Pro could be ideal if you're looking for mid-range photo editing software which packs in a lot of value and extra features, especially in the 'Ultimate' bundle. And, as Corel points out, it's sold at a fixed price, not on subscription (unlike the Adobe Photography Plan). It is a Windows-only product, though, so Mac users will have to look elsewhere.
The new features in PaintShop Pro 2020 include additional tools for more advanced users, enhancements to existing tools and a new Photography workspace for beginners and newcomers, which offers an easy introduction to the full program. PaintShop Pro 2020 also has Essential and Complete workspaces.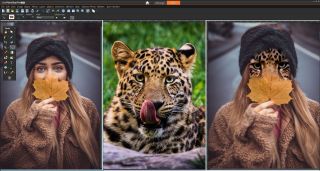 What's new in Corel PaintShop Pro 2020
Paintshop Pro's new SmartClone feature can be used for both object removal, using surrounding image detail, or for adding objects other pictures. It's designed to produce natural blends between objects and their backgrounds, and if you find yourself using the same object repeatedly you can create a SmartClone 'preset'.
Also new is a Refine Brush feature for refining selections around awkward outlines like hair or animal fur. You can use the Refine Brush on selections you've already created with any other selection tool, and it's designed not just for finesse, but speed too.
PaintShop Pro 2020's Text tool is now claimed to be 30% faster to use and renders text 3,000% faster. This will be particularly useful if you use PaintShop Pro for illustrations or business graphics.
PaintShop Pro 2020 offers extensive support for layers and masks – including layer styles. It's now possible to copy layer styles from one document to another.
Corel has improved the software's depth of field simulation tool to offer more precision and, as ever with Corel products, you get a lot of extra bonus content – this time including new brushes, color palettes, gradients, patterns and Picture Tubes (image brushes, basically).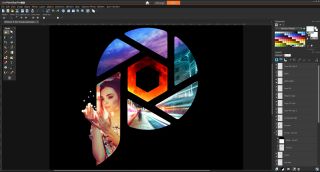 What's included with the Ultimate edition?
The standard edition of Paint Shop Pro 2020 is pretty powerful, but the Ultimate editing brings a whole lot more.
It includes GRFX Studio, with thousands of photo effects, Parallels Toolbox for optimizing your computer and its space, and PhotoMirage Express for turning still images into animations with movement-based effects in different parts of the picture. You also get Painter Essentials 6 to transform your digital photos into natural-looking 'paintings', Corel AfterShot 3 for image organisation, raw photo editing and batch processing, plus a collection of dozens of brushes, textures and over 100 royalty-free backgrounds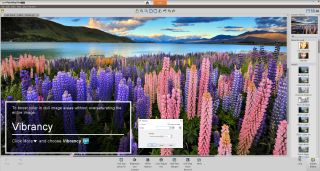 Price and availability
Corel PaintShop Pro 2020 is available now and costs $79.99/£69.99 for the standard edition, while Corel PaintShop Pro 2020 Ultimate costs $99.99/£89.99. There's also a Corel Photo Video Bundle at $159.99/$139.99.
You can buy any of these direct from the Corel store.
Read more:
• We think this is the best photo editing software right now
• Short of cash? These are the best free photo editing programs
• Do you shoot video too? This the best video editing software