Images of the Olympus PEN E-PL10, the entry level mirrorless camera for bloggers and fashionistas, have been leaked online – and it looks like the classic black-and-silver camera body isn't 'in' this season.
Historically the E-PL ("electronic PEN Lite") bodies have come in a variety of color co-ordinatable palettes to match your outfit, such as sand brown, denim blue, black, and white. However, the ubiquitous black-and-silver look doesn't seem to make an appearance on the Olympus PEN E-PL10 catwalk.
• Read more: Cheapest mirrorless cameras
The choices this year (leaked by Photo Rumors) are a very sleek 'Batmobile' black, white with cream accents (as opposed to the silver accents of the previous model), and another fetching sand brown option (again with cream accents instead of silver).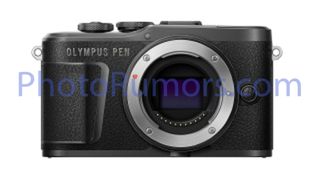 Those colorways could be the extent of the changes for this year's update, at least on the exterior; in all other respects, the E-PL10 looks almost indistinguishable from 2018's Olympus PEN E-PL9, with the same curved edges and slimline profile.
Any changes are likely to be on the inside of the new camera – though we expect such changes to be on the discreet side.
We would certainly love to see Olympus extend its five-axis in-body image stabilization to the junior PEN line. The current three-axis stabilization is perfectly functional, but it would sure be nice to have that extra couple of stops of wiggle room.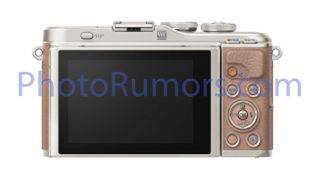 It would also be nice to see something more modern than the aging 16MP sensor that has historically graced the PEN Lites. Though since the only other option in the Olympus lineup is a 20MP sensor, which is the preserve of the flagship cameras, that's not likely to happen.
Realistically, we're looking at subtle changes along the lines of the streamlined operation that debuted in the E-PL9 and Olympus OM-D E-M10 Mark III: that being Advanced Photo mode.
This beginner-friendly option makes it easier for newcomers to photography (or, as Olympus is targeting, shooters upgrading from smartphones) to achieve the effects they want without needing a breadth of photographic knowledge.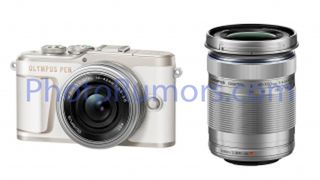 We'd also expect a new Art Filter or two – the last couple of years brought Bleach Bypass and Instant Film, so another addition is surely on the cards.
The leaked images indicate that the Olympus E-PL10 will offered in a twin lens kit with the brilliant M.Zuiko 14-42mm f/3.5-5.6 EZ pancake lens and the M.Zuiko 40-150mm f/4.5-5.6 R.
The PEN Lites are usually released around March, but the leak suggests that the E-PL10 might be appearing a little earlier. Pricing isn't yet known, but the E-PL9 currently is currently reduced to $449 / £449 body only (down from $599 / £599).
Read more:
The 10 cheapest mirrorless cameras in 2019: great bargains for careful shoppers!
Olympus OM-D E-M10 Mark III review
Hands on: Olympus PEN E-PL9 review