The 'old' OM-D E-M10 Mark II used to come first in our list of top travel cameras, and Olympus says it will continue for now alongside this new Mark III version, which is really more of an update and a refresh rather than a brand new camera.
Update: The Olympus OM-D E-M10 Mark III is now getting hard to find new in some territories as it's been replaced by the superior OM-D E-M10 Mark IV. We would definitely recommend the newer model, which is still pretty affordable. Read our Olympus OM-D E-M10 Mark IV review.
It uses a smaller Micro Four Thirds sensor than rival mirrorless cameras and DSLRs, which might put some people off, but this sensor is still way bigger than those in regular compact digital cameras and smartphones, so the quality difference between the little E-M10 and a DSLR is really not that big.
• Read more: Olympus OM-D E-M10 Mark IV vs Mark III vs Mark II
Olympus makes two sets of interchangeable lens cameras that use this sensor size. There's the cheaper PEN E-PL7 and E-PL8 models which don't have viewfinders but do have flip-up selfie screens and will appeal to bloggers and fashionistas, and then there's the OM-D series, which have DSLR styling and an electronic viewfinder on the top – the E-M10 III is the beginner model in this OM-D range, though it's actually a lot more sophisticated than most beginner cameras.
Features
The key new features in the Olympus OM-D E-M10 Mark III are 4K video and a more powerful image processor that brings 121 autofocus points, together with a new Bleach Bypass Art Filter and a modest reworking of the camera's exterior and controls.
Externally, the OM-D E-M10 III looks almost identical to the existing Mark II version, and inside it has the same 16MP Micro Four Thirds sensor. We were wondering if it would get the same 20MP sensor as the more upmarket PEN-F and , but clearly Olympus is keeping that back for now.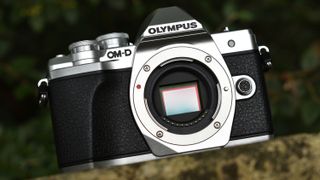 The Micro Four Thirds sensor is about half the size of an APS-C type, which means larger-format mirrorless cameras tend to produce better image quality at high ISO settings. Yet, Olympus holds its own lower down the ISO range and does incorporate a highly effective 5-axis, in-body stabilisation system to help get sharp shots in low light.
The advantage of the smaller sensor format is that the lenses are small too. Lots of APS-C mirrorless bodies are small, but the lenses aren't, so the Olympus does indeed have a clear advantage for travellers.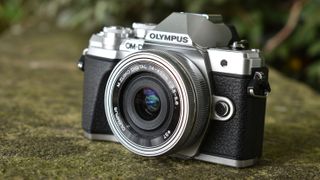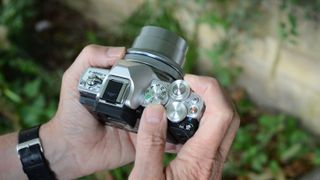 The E-M10 III is certainly small, but it crams on a lot of exterior dials and buttons, so it's ideal for enthusiasts who expect to be able to take control when they want to. The rear touch-screen and its touch-focus, touch-shutter option is perfect for smartphone upgraders and novices, but this is still very much a serious camera.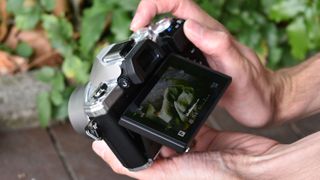 The rear thumb grip has been enlarged to make the small body easier to handle, but most of the rest of the controls are straight from the old model.
At the far left of the top plate is a big on/off switch which might look odd on a camera of this size, but is a really nice echo of the classic Olympus OM SLR cameras. On the right side is a big metal mode dial and two (yes, two) metal control dials. Most entry-level cameras offer just one dial, but the E-M10 III is not your ordinary entry-level camera.
Small as it is, the OM-D E-M10 Mark III handles brilliantly. The dials have a firm, positive feel and the controls don't feel cramped. The four-way navigation pad on the back is a little small, but it works well and Olympus has resisted any urge to add an additional spinning dial around the outside.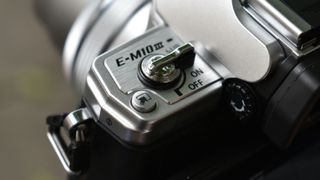 The rear screen tilts up and down, which is really useful, but it doesn't have a fully-articulating hinge. So, while it works perfectly for horizontal shots, it's less effective when you hold the camera vertically.
Advertisement
Our sample camera was supplied with Olympus's 14-42mm EZ 'pancake' zoom and this has already caused some controversy in the Digital Camera World offices. One faction says it's a masterstroke of miniaturisation that makes the OM-D E-M10 III perfect for travel; the other doesn't like the slower startup and motorised zoom action and would rather have the slightly larger (and slightly cheaper) retracting 14-42mm kit lens option.
Olympus packs a lot of very smart shooting options into its cameras, and on the OM-D E-M10 Mark III these have now been made a lot more accessible. The mode dial now has an AP (Advanced Photo) mode which displays the camera's Live Composite mode, Live Time exposures, multiple exposures, HDR mode, silent mode, panorama and bracketing modes.
The camera can even correct horizontal and keystone distortion in-camera. Olympus has been guilty in the past of burying some of its cleverest features in rather complex menu systems, so it's great to see these coming to the forefront.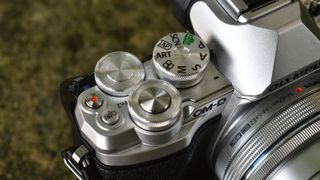 Regular camera settings are easy to get to as well. Pressing the small button next to the camera's power switch displays a touch-sensitive info screen – you tap the setting you want to adjust and then turn the dials to change it.
The motorized EZ zoom lens slows down the startup time slightly, but after that the OM-D E-M10 Mark III feels extremely responsive. The revised 121-point autofocus system does not offer on-sensor phase-detection autofocus, but that doesn't seem to hurt it at all – it's really quick and responsive, almost uncannily quick if you use the touch-shutter option on the rear screen. It does start to slow down a little in poor indoor lighting with longer zoom settings, but not by much, and there's very little hunting.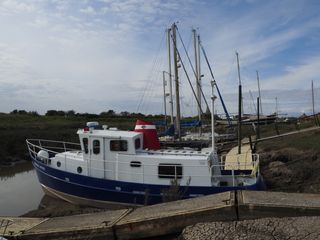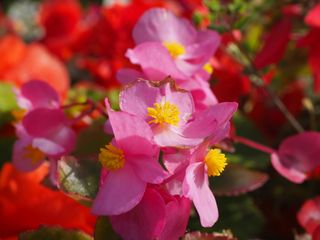 Both the EVF and the rear touch-screen are very effective. The electronic viewfinder has a resolution of 2.36million dots, so although this is Olympus's 'base' OM-D model, it hasn't cut any corners here.
The viewfinder is bright, clear, colourful and lag-free in good light. It does get a little jittery if you move the camera quickly in dim, indoor lighting, but it's unlikely to become an issue unless you're trying to track a fast-moving subject.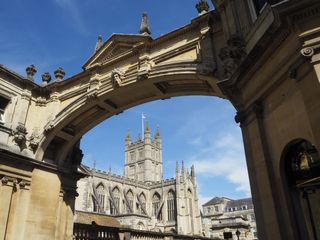 We haven't yet had a chance to try out this subject tracking capabilities, but with a continuous shooting speed of 8.6fps, the camera is off to a good start. That's typical for a mid-range mirrorless camera, but faster than any DSLR in this price bracket.
We also need to spend a little more time with this camera's 4K movie mode to form a proper opinion about its video capabilities, but Olympus's in-body 5-axis stabilisation system has already proved its worth in other models – and it works for the video mode as well as for stills shooting.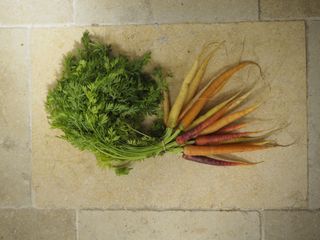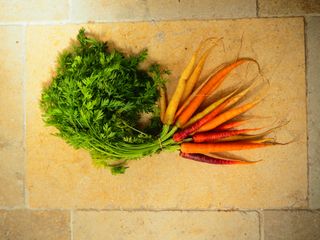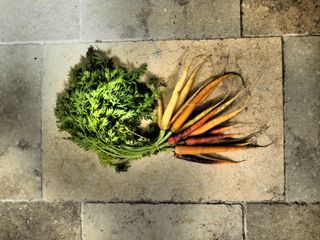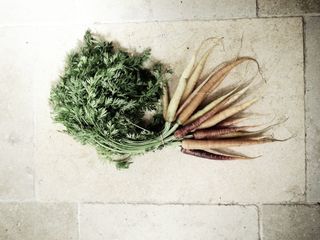 The image quality looks very good. It's a shame the E-M10 Mark III doesn't get Olympus's 20MP sensor, but its 16MP shots are sharp and full of detail.
The colour rendition is spot on, and Olympus cameras do produce particularly pleasing JPEGs – though if you look at them up close you'll see that the sharpening is pretty crude and leaves some obvious edge halos. Keen photographers would be better off shooting raw files.
Our lab tests suggest the dynamic range is very good across the ISO range too, so although the little Olympus doesn't have class-leading resolution, its all-round image quality is right up there with the rest.
Olympus OM-D E-M10 Mark III specifications
Sensor 16.1MP Micro Four Thirds
Image processor TruePic VIII
AF points 121 (contrast AF)
ISO range 100-25,600
Max image size 4,608 x 3,456
Metering zones 324
Video 4K UHD at 30, 25, 24fps
Viewfinder EVF, 2,360k dots
Memory card SD/SDHC/SDXC
LCD 3-inch tilting touchscreen, 1,040k dots
Max burst 8.6fps (22 raw)
Connectivity Wi-Fi
Size 121.5 x 83.6 x 49.5mm
Weight 410g
Olympus OM-D E-M10 Mark III verdict
Fans of bigger APS-C format cameras might take some convincing that the Olympus Micro Four Thirds format is a serious rival… but it is. The OM-D E-M10 Mark III might not have the megapixels of rival mirrorless cameras, but it's very close in terms of image quality, and its size (and the size of its lenses, crucially) gives it a major advantage for photographers who like to travel light.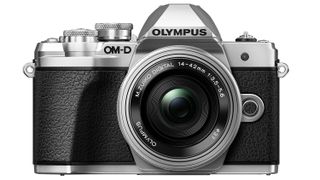 And you get a lot for your money. It might be the base model in Olympus's OM-D range, but really it has the features and controls of a mid-range mirrorless camera or DSLR, or even some advanced models.
This does have a downside if you're shopping for a simple interchangeable-lens camera to get started with – the E-M10 Mark III is beginner friendly up to a point, but this is a sophisticated and powerful camera, not a stripped-down snapper for smartphone upgraders.
If you already have an OM-D E-M10 Mark II then there's no point in upgrading to the Mark III unless 4K video is a priority, but if you have the original E-M10 Mark I and you love it, then you should take a close look at the E-M10 Mark III because it's practically a new camera.
The Olympus OM-D E-M10 Mark III , and the good news is that it's not going to cost a lot more than the Mark II.
Olympus OM-D E-M10 Mark III competition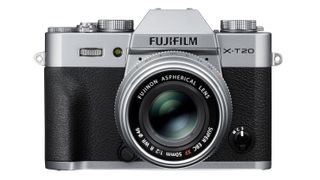 Fujifilm X-T20
The X-T20 is just a little larger and more expensive than the E-M10 III but it has a larger APS-C sensor and 24 million pixels. It's a great alternative for enthusiasts, but it's not designed for compactness in the same way as the Olympus.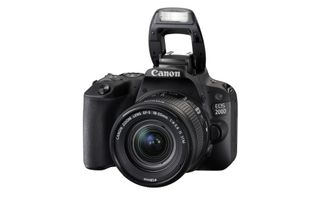 Canon EOS 200D/Rebel SL2
Canon's latest version of its miniature DSLR concept has a bigger, higher-resolution sensor than the E-M10 III, but it's also a bigger and more expensive camera that feels distinctly 'dumbed down' next to the Olympus.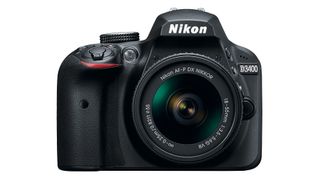 Nikon D3400
Nikon's entry-level DSLR is compact, inexpensive and produces top-quality images. But it can't compete with the OM-D E-M10 III for size or sophistication. It's a great buy on a budget, but its features are relatively limited.
Read more
Olympus OM-D E-M10 III vs E-M5 III vs E-M1 II
Best Olympus camera
Best Micro Four Thirds lenses