It was the first DSLR to be announced in 2020, and it immediately sent a buzz through the photography world. The Nikon D780 was announced at CES 2020 – the Japanese camera maker's first step towards a true hybrid camera design, proving beyond a doubt that DSLRs aren't dead in the water in the age of mirrorless cameras.
The D780 takes over from one of Nikon's longest-running success stories, the D750, and the newer DSLR's hybrid design incorporates the sensor, autofocus technology and performance power found in Nikon's mirrorless marvels, like the Z7 and the Z6, with an optical viewfinder and body of a traditional DSLR.
And despite being a DSLR, it's lighter and a bit more compact than older Nikon models. All in all, it's now one of the best DSLRs money can buy, and when you can save a whopping AU$1,088 on the snapper, it's definitely worth every penny.
Amazon Australia has the body only listed at a significantly lower price than what you'd find at other major camera retailers, but has now slapped on an additional discount, bringing the final cost down by a very cool 28%.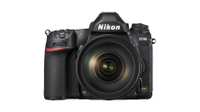 Nikon D780 (body only) | AU$2,811 (RRP AU$3,899; save AU$1,088)
You can't go wrong with this DSLR – it's 24MP full-frame sensor offers impeccable image quality, and its performance can keep up with that of any Nikon mirrorless camera you want to pit it against. You'll get Nikon's tried-and-tested 51-point phase detection AF system when using the optical viewfinder, but switch to live view and you've got the Z6's brilliant 273-point on-sensor AF system with eye detection. The D780 is an amazing camera, especially when you can save a massive 28% on it.
While it's an enthusiast level DSLR, you can use it to start your photography journey and the camera will grow with you. It's an excellent long-term investment, particularly if you're on a budget. As a beginner, though, you may need some lenses to go along with the camera.
Amazon Australia has also discounted the AF-S 24-120mm f/4 G kit by a decent amount. Admittedly it's not as big an offer as the body-only discount – which, it must be noted, is available from a third-party seller on the e-commerce platform – but there is the added advantage of scoring 50% off on an additional standard zoom lens when buying this kit.
To get the two-lens option with the D780 on Amazon, just select the single-lens kit, then hover over the promotional message and select "add both to cart". The discount is added automatically at checkout, so don't panic if you don't see the discounted price while the items are in your cart.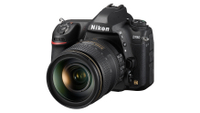 Nikon D780 + AF-S 24-120mm f/4 G | AU$4,226.41 (RRP AU$4,699; save AU$472.59)
Add on a lens and you'll save some dosh as well when shopping on Amazon. This offer is directly from Amazon Australia and has the option of adding on another lens – the Nikkor AF 24-85mm f/2.8-4D IF – to score 50% off the latter. That brings the entire package of the D780 body and two lenses down to AU$4,707 from a much pricier total of AU$5,188.
Read more:
The best Nikon cameras you can get right now
Nikon D780 vs Nikon D750: how they compare
Nikon Z5 review
Nikon Z5 vs Nikon Z6