The Societies 2019 Convention is a four-day event run by the Society of Wedding and Portrait Photographers, or SWPP, and takes place at the Novotel London West in Hammersmith on January 22-25.
With a comprehensive programme of seminars and masterclasses taking place, the convention is the first big date in Britain's 2020 photography calendar and is a must for anyone aspiring to become a professional photographer.
And if you pre-register before Sunday 5 January then you get free entry to the three-day trade show element that takes place between January 23-25 and which includes a raft of product demonstrations from leading brands.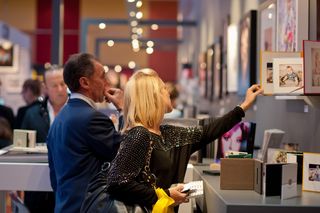 Leading camera and accessory manufacturers in attendance include Canon, Fujifilm, Sony, Panasonic, Pentax, Elinchrom, Rotolight and Epson. The key partner retailers are CameraWorld and Park Cameras, who will be offering some tempting show deals alongside expert advice.
This makes the Societies' 2020 Convention the ideal place to draw up a photographic wish list for the coming year, and also to make some purchases on the day.
"This is a great opportunity to be the first to see new products and services on offer from major manufacturers in the photographic industry," says Colin Jones, company director of The Societies.
"The Trade Show also offers attendees a comprehensive schedule of live demonstrations and lectures, which makes it a must for those who are serious about their photography."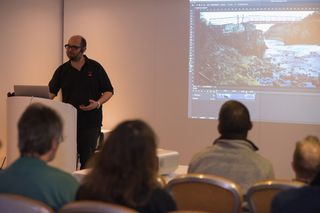 To save yourself £10 on the normal trade show entry fee, pre-register online before January 5 at: https://thesocieties.net/convention/register/ Time is running out so don't delay!
Click here to find out more about the Societies 2020 Convention, and to see the full programme.
Other events:
The Photography Show 2020: what you need to know