Laowa's record-breaking 10-18mm FE f/4.5-5.6 will be on sale in time before Black Friday – and at a price that makes superwide shooting a viable option for most Sony camera users. The lens rightly claims to be the widest ever zoom produced for the Sony full-frame E-mount - and offers an incredible 130° angle of view, giving it particular appeal for shooting architecture and interiors.
It has a rectinlinear (non-fisheye) optical design which attempts to keep distortion to a bare minimum, despite the extra wide coverage.
The development of this lens was announced earlier in the year, and shown at the recent Photokina tradefest – but we now have the details of how soon we can get this innovative lens, and for how much.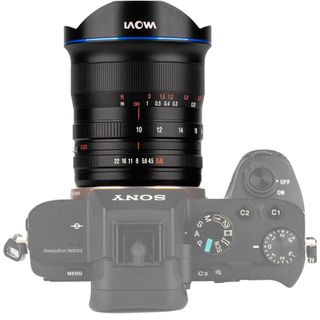 The compact zoom has an metal barrel of the lens houses 14 elements in 10 groups with one extra-low dispersion element and two aspherical elements that promises 'exceptional optical quality and performance', according to the Chinese manufacturer. it has a chromium mount to connect to full-frame Sony E-mount lenses, from the original A7 to the all-pro A9.
The zoom has a modest maximum aperture of f/4.5 at one end of its zoom range, and f/5.6 at the other. The minimum aperture is f/22.
The angle of view is 102-130 degrees with internal manual focus which means the front element does not rotate. A rear filter slot is included to fit 37mm filters or an optional filter holder is available for 100mm wide rectangular filters.
For videographers the aperture ring can be switched to de-clicked silent control of the aperture.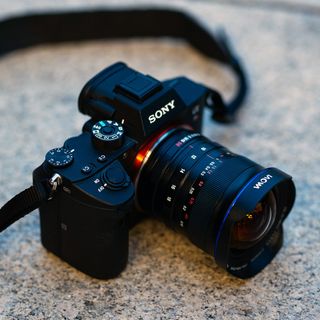 Although designed to for use with full-frame Sony cameras, the E-mount lens can still be used on APS-C Sony models, such as the A6000 and A6500. On these it will give an equivalent 15-27mm focal length range.
Other key features include a five-bladed aperture, that creates 10-pointed 'sun star' starbursts when shooting things like street lamps at night. The lens has a minimum focus distance of 15cm, and weighs in at 500g.
Laowa 10-18mm: sample gallery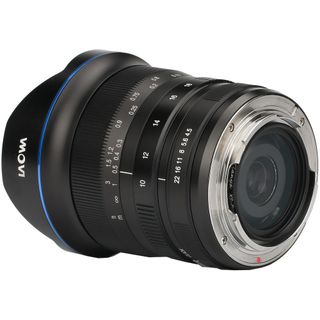 Pricing and availability
The Laowa 10-18mm FE f/4.5-5.6 should be available for sale from towards the end of November and will have a recommended retail price of £899 / $899.
Read more: