Despite only being in the shops for a matter of weeks, Nikon's recently launched D3500 is available on Black Friday with up to £100 shaved off the launch price. The camera is only available as a kit, with an 18-55mm f/3.5-5.6 lens in two varieties: a VR version (RRP £499) and non-VR version (RRP £479). However, we strongly suggest that it is worth splashing the extra 20 quid for extra quality provided by the addition of image stabilization.
It's now available from many retailers at around £409 (VR) and £389 (non-VR), but the sweetest deal to catch our eye is from Amazon UK and Park Cameras, both offering the D3500 for £399 (VR) and £379 (non-VR). That's an incredible deal, considering how spanking-new the camera is, only appearing on the shelves for the first time in October 2018.
The D3500 is an ideal first DSLR, yet offers an impressive features list, especially considering the price.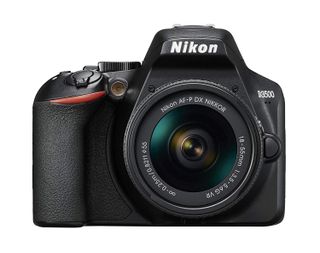 Nikon D3500 with 18-55mm VR kit lens
Only just in the market, this is the latest in a long line of superbly built budget DSLRs from Nikon. This deal is £100 under the recommended retail price, and the lowest we have seen this combination at since launch. We highly recommend choosing the VR version of the lens, rather than the slightly cheaper non-VR zoom.View Deal
Read more:
• All the best Black Friday camera deals
• Best Nikon deals on Black Friday and Cyber Monday