Benro makes a wide range of tripods, monopods and other camera supports and these three new SupaDupa models extend the company's selection of monopods with some interesting new features.
Monopods are much more useful than many photographers might imagine, as quick, portable and effective camera supports for when there's no time or space to set up a tripod.
The three new SupaDupa models are an entry-level SupaDupa MSD36C, the mid-range MSD46C and the flagship SupaDupa PRO MSDPL46C.
Benro SupaDupa details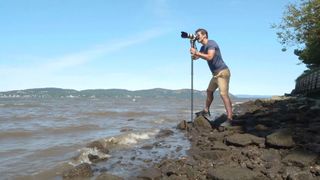 The smallest of the three new Benro monopods, the SupaDupa MSD36C, collapses down to a height of 42cm but can extend to a full height of 164cm and weighs just 0.5kg with a payload of 40kg. It has a metal spiked foot for soft or uneven terrain and a detachable rubber foot for other surfaces. The Benro SupaDupa MSD36C will sell for $120/£110.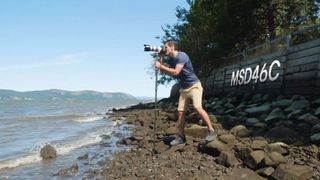 The mid-range SupaDupa MSC46C offers more height, up to 1.83m, and folds down to a length of 45.5cm, with a weight of 0.59kg and payload of 40kg. It has a waterproof shell and a clever rotating foot for stable panning movements – this can be swapped for a conventional spike. The price will be around $150/£130.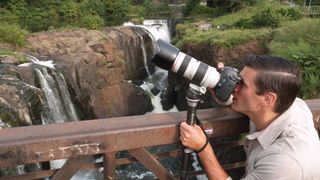 The flagship SupaDupa PRO MSDPL46C is a more sophisticated and expensive model that adds a levelling base with 20 degrees of movement in all directions and 360 degrees of rotation with a panning scale and bubble level. It comes with an Arca Swiss compatible quick release plate with a sliding mechanism to balance up heavier lenses. The maximum height is 1.57m, and the folded length is 48.2cm. The weight is 0.9kg and the maximum payload is 32kg. The SupaDupa PRO MSDPL46C will cost $235/£190.
All three Benro tripods feature a flip-lock top section for easy and rapid height adjustments and come with a shoulder case and carry strap.
Read more:
• Best monopods
• Best travel tripods
• Best camera gimbals
• Best mini-tripods