April's Digital Camera magazine has a masterclass on how to get the most from the raw file format.
Our cover feature will take you through the many pros of shooting in raw, and offer in-depth workflow and editing tips – for whatever kind of images you like to shoot.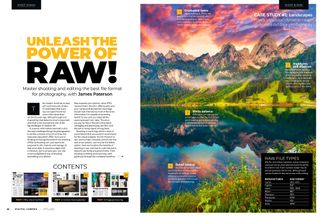 Why not see for yourself how much difference shooting raw files can make?
Get inspired by Photo Active, which has 10 all-new photo projects to try today – from capturing flying food with flash to shooting still life with Star Wars figures, there's something for photographers of all interests.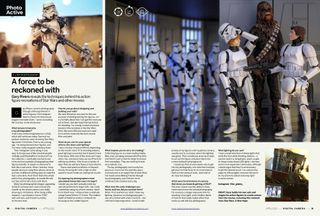 Established photographers to feature in the April issue of Digital Camera include Alec Soth, a master of photographic storytelling, and actor turned photographer Jeff Bridges – in this month's Q&A, Bridges explains how he uses a panoramic camera to shoot some of Hollywood's leading lights.
Image stabilisation is now an established camera feature. But what are the relative pros and cons of in-body or lens-based systems? You'll find the answers in Camera College.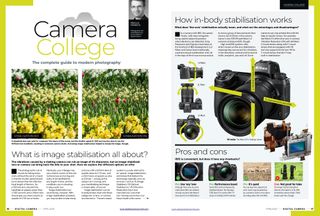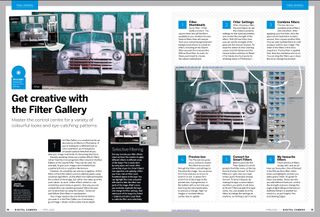 Practical Photoshop returns with four all-new tutorials, including how to use Photoshop's Filter Gallery, creating a wet-plate photography look in Lightroom and how to make details pop without using image sharpening.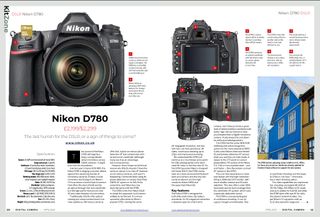 DSLRs are back! April's camera reviews lead on two fantastic new models, the Nikon D780 and Canon EOS-1 DX Mk III. We also crown the best photo book for preserving your memories, in a six-way test, and reveal the best mobile image editing apps.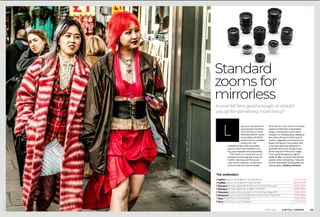 And in our group test, we also round up the best kit and upgrade zoom lenses for Fujifilm, Olympus and Panasonic crop-sensor cameras, plus full-frame Sony models.

The April 2020 issue of Digital Camera comes with 12 fabulous free gifts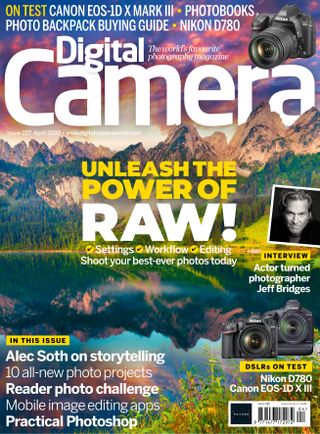 Nine all-new photo tips cards on landscapes, macro, nature – and more!
20 Photoshop preset styles for raw files
Video disc featuring 71 minutes of Photoshop and Lightroom video training
Bonus video content – all you need to know about aperture
190-page Camera Buyer's Guide ebook packed full of buying advice

Subscribe now
Every issue of Digital Camera magazine is packed with tips, techniques, pro advice, reviews, news and inspiration.
To make sure of your copy every month, subscribe at our online shop from just £12.50!
You can buy limited back issues of Digital Camera magazine in print at our MyFavouriteMagazines secure store.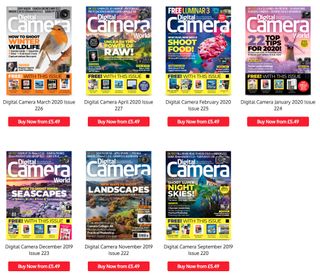 Alternatively, there are a number of different digital options available, including:
• Apple app (for iPad or iPhone)
• Zinio app (multi-platform app for desktop or smartphone)
• PocketMags (multi-platform app for desktop or smartphone)
• Readly (digital magazine subscription service)