The annual CP+ trade show takes place at Yokohama in Japan from February 28 until 4 March – and we as usual we expect some big camera and lens announcements at the show. This is our round-up of all the gear we've seen at the exhibition, what is rumored, and what has already broken cover in the lead up to CP+ 2019.
What is CP+ ?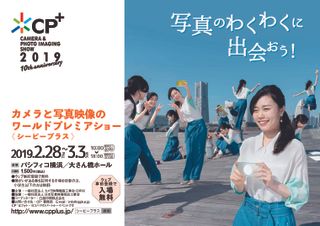 In the history of photography, CP+ Camera & Photo Imaging Show is relatively new. It first took place in 2008 and is celebrating is 10th anniversary this year. The annual show takes place in Yokohama, the second largest city in Japan and a major international port. It takes place over four days and typically attracts some 70,000 visitors.
As the show takes place in the home of many of the world's top camera manufacturers the show has become a significant venue for camera and lens launches – and we expect this year to be no different. With Photokina 2019 having been cancelled, it is the prime manufacturer event this year... and takes place just a couple of weeks before The Photography Show in the UK.
Camera and lens launches at CP+ 2019
This is our rundown of the companies that we expected to have new things to show us at this year's CP+. We will be updating this list throughout the show...
Ricoh Theta Z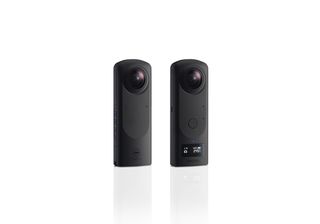 With the Ricoh GR III already only just launched, we had expected Ricoh to wait until the opening of CP+ to announce the arrival of the latest generation of its 360 camera the Ricoh Theta Z1. But the Japanese company instead announced this on the Monday before the show.
The Theta is already one of the most successful 360 cameras ranges but the latest model pushes the 360° envelope further, by fitting in larger one-inch sensors – one on each side of the camera.
Read more about the Ricoh Theta Z1
Pentax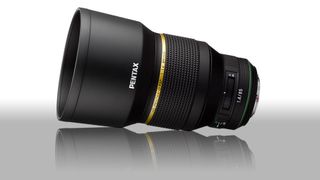 Ricoh has also announced some news for its Pentax range of cameras. It has shown the HD PENTAX-D FA* 85mm F1.4 full-frame lens, which is designed to work with its Pentax K-1 Mark II DSLR.
Samyang lenses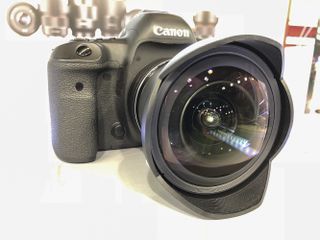 Samyang is promising no fewer than eight new lenses over the next few weeks, including launches at CP+ and The Photography Show. News of the first of the eight new optics arrived early - and it is something special - a full-frame 10mm prime that offers a wider view than any non-fisheye currently available. The Samyang XP 10mm f/3.5 will be available from March in Canon EF and Nikon F fits.
The second and third lenses in the Samyang 'spring collection' have now been announced as the first independent Canon RF fit lenses on the market and are designed to work with the Canon EOS R and the EOS RP. They are full-frame RF mount versions of Samyang's popular and successful manual focus 14mm f/2.8 and the 85mm f/1.4 primes, and should offer a welcome boost to Canon's full frame mirrorless format.
Sigma lenses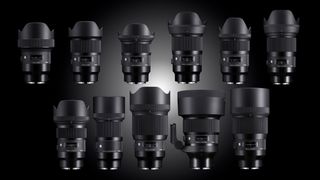 Sigma has a history of launching new lenses at CP+ and this year it didn't disappoint us. We knew that Sigma was planning to release 11 of its Art prime lenses in the new L-Mount used by the Panasonic S1R and Panasonic S1 , and now they're officially here!
This is the only news from Sigma so far, apart from the announcement of its new MC-21 Mount Converter (see below), but we also wait to see if Sigma expands the range of lenses that it makes for the full-frame Sony E-mount, and whether there are any other completely new optical designs in the Art, Contemporary or Sports line-ups waiting in the wings.
Sigma MC-21 Mount Converter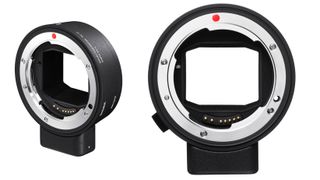 This was both unexpected and exciting. Normally, mount adaptors don't prompt a lot of interest, but the new MC-21 Mount Converter is different. First, it lets you use Sigma SA-mount lenses on new L-Mount cameras, and while this won't affect most of us it's important news for owners of Sigma's own cameras as it moves away from its Foveon sensor technology towards a new full-frame mirrorless model.
Second, the MC-21 enables the use of Canon EF-fit Sigma lenses on L-Mount cameras. At the moment, Sigma is not making any wider claims about EF DSLR lens compatibility and simply lists a selection of its own lenses as suitable for the Mount Converter, but it will be interesting to see if this opens up new opportunities for Canon owners to migrate to the new mirrorless L-Mount system.
Sigma full-frame mirrorless camera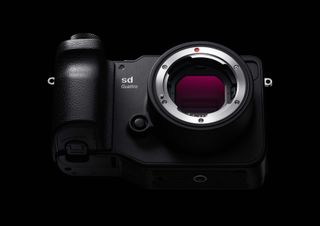 UPDATE: This is a big one... Sigma had promised that it will be producing its own L-mount full-frame mirrorless camera. But now we have some details. The as-yet-unnamed camera will have a 60.9-megapixel Foveon sensor – a full-frame version of the unique sensor design that Sigma has made its own. The L-mount camera, however, will not go on sale this year as originally hoped, but will be released in 2020.
Full story on Sigma's 60.9 megapixel L-mount full-frame mirrorless camera
Sony A7S III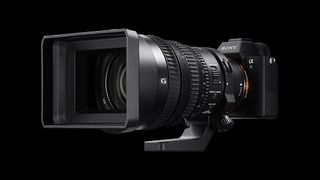 With the Sony A7 III and the Sony A7R III both having been launched ages ago, we have almost got tired of waiting for the third generation of the A7S series of cameras, which are designed specifically to meet the needs of movie makers. The full-frame A7S III will come soon, however – and CP+ is as likely a launch pad as any.
Sony A7S III: what we want to see and what we're likely to get
There are a number of E-mount Sony lenses rumored for announcement this year... the strongest possibility for CP+ seems to be the the Sony FE 135mm f/1.8 GM Gold Master prime.
Sony RX0 Mark II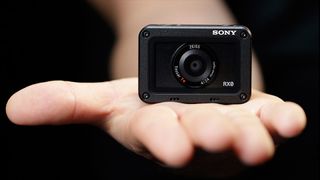 We have already seen some rumors of an imminent update of Sony's RX0 mini action cam - and we expect this to be announced any time soon.
Sony A7000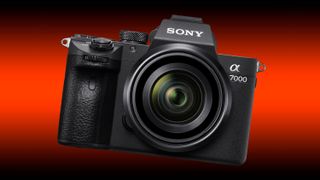 We were hoping for a new APS-C sensored Sony flagship earlier in the year at CES - but instead we got the Sony A6400 instead some days after. But we would still love to see the Sony A7000 at CP+. There have been a slew of leaks about this camera, so we pretty much know what to expect when Sony do take the wrapper off of its new camera. We should see a camera that has a new 32MP Exmor RS APS CMOS, ISO 64-64000 and 4K shooting. But Sony may well disappoint us, and save this new camera for another day...
Sony FE 135mm F1.8 GM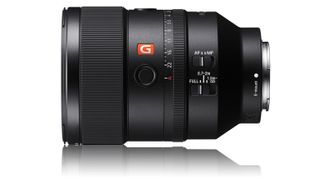 While we're still waiting for any shock announcements about new cameras, Sony has released a new, fast telephoto prime lens for its grown G Master series. The FE 135mm F1.8 GM boasts a sophisticated optical construction, 11-bladed diaphragm mechanism and dual focus groups driven by no fewer than four linear motors.
Sony's 1700MB/s CFexpress card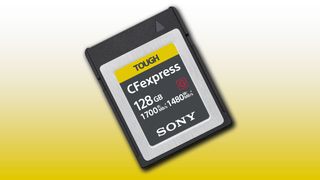 Sony makes memory cards too, not just cameras and lenses, and it has used CP+ to announce the next dramatic step forward in memory card performance. Sony pioneered the XQD memory card format now used by Nikon's top cameras, and this has evolved into the new ultra-fast CFexpress format, which is three times faster than the competing CFast card format in Sony's line-up and five times faster than current SD UHS-II cards. This could be the next big thing in 4K and 8K video capture.
Read more about the new Sony 128GB CFexpress card here
Sharp 8K camera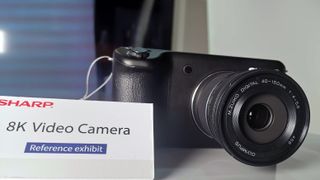 We saw a prototype of the Sharp 8K video camera at CES, and with its Micro Four Thirds interchangeable lens mount and its 8K video resolution this could be something of a game changer. Sharp used to be big in the camcorder game, and this camera looks like it could put it back into filmmaking in a big way. We are now waiting for a name, a price and for full specifications.
First Look: Sharp 8K Video Camera
Leica Q2
The Leica Q2 may be not one for launch at the show, but could be announced to coincide with it. The specs of the replacement for the Leica Q have already been leaked. This luxury compact with its fixed 28mm lens is going to have a 47-megapixel full-frame sensor, which is a world-beating resolution for a pocket camera.
Read more: Leica Q2 is coming soon
Leica APO-Summicron-SL 35mm f/2 ASPH.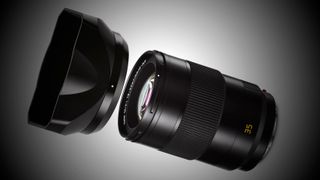 What Leica does have is a brand new lens for its full-frame mirrorless SL camera. The APO-Summicron-SL 35mm f/2 ASPH. is predictably expensive (£3,900/$4,600!) and has a relatively modest f/2 maximum aperture compared to the f/1.4 of some rivals, but it packs in all of Leica's legendary optical and engineering skills to produce what the company describes as a new benchmark in performance. That's not all. Being an L-Mount lens, it will also fit Panasonic's Lumix S cameras and any new full-frame mirrorless Sigma model. Interesting times for the camera industry's newest format...
Pentax HD PENTAX-D FA* 85mm F1.4 portrait lens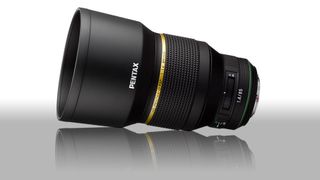 It's not on sale yet, and Pentax won't even say when that might happen or what it will costs, but Pentax has used the CP+ exhibition to showcase this 'tentative' new lens. Pentax owners are long overdue a fast prime portrait lens – a lens type that's essential standard equipment for many pro photographers, but so far missing from the Pentax line-up.
Read more about the HD PENTAX-D FA* 85mm F1.4
Zeiss ZX1 concept camera
First shown as a non-working prototype at Photokina 2018, the Zeiss ZX1 is an Android-powered fixed lens prestige compact camera designed to be as simple to use as a smartphone – and it appears to have taken a step closer to being released in the wild, now that a working pre-production camera has been demonstrated at CP+. We still don't know how much it will cost or when it will appear, though.
Canon concept cameras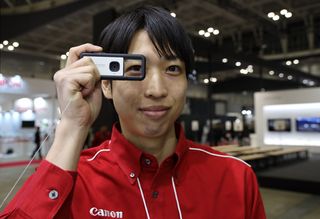 While some have accused Canon of playing it safe with its recent camera launches, the company revealed five concept cameras at CP+ that prove innovation is still at the heart of what it does.
The Canon Soto Asobi is a customisable $100 outdoor camera, and the 100-400mm Canon Multifunctional Camera offers an easy way to enjoy telephoto shooting with smartphone integration. The Canon Intelligent Camera might be the device that sits next to the Echo in the corner of your room, with speech and gesture recognition for automated shooting.
The Kids Mission Camera gives youngsters a camera that resembles their parents' DSLRs, but with modes like 'Cat Feeling' to encourage them to get shooting. And the Canon Free Viewpoint Video System is a fascinating virtual camera that enables you to move the camera anywhere around a sports field.
Nikon Z5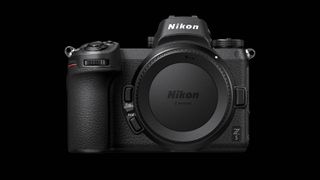 With the launch of the Canon EOS RP, an aggressively priced full-frame mirrorless system aimed at advanced amateur users, Canon seemed to have the market cornered on the lower end of the market. Nikon had other plans, however, and the entry level Nikon Z5 – as it is expected to be called – could be on the way before the end of the year.
Igawa Yuxi from Nikon China confirmed that a new consumer-oriented Z camera will be coming soon – "a low-priced model similar to the Canon EOS RP". No other specs, information or details were revealed, but this rings true with what Nikon Europe's Jordi Brinkman told us last year: "Definitely we will widen our lineup… there will be models below the Z6. We will widen up the range to different users and different price brackets, definitely."
Read more:
Best camera rumors 2019: what new cameras are coming out this year?
The Photography Show 2019: What you need to know - tickets on sale now!