With the CP+ exhibition in Yokohama now in full swing, Sony has announced the development of a new CFexpress Type B card (CEB-G128) with an ultra-fast read speed of up to 1700MB/s and a write speed of up to 1480MB/s. This is three times faster than Sony's fastest current CFast memory card (530MB/s) and five times faster than the fastest 300MB/s UHS-II SD cards available right now.
Photographers and videographers have been looking beyond the current SD/SDHC/SDXC standards for faster data capture, especially with the inevitable development of ever higher resolution stills cameras, the demand for higher bit rates, bit-depth and and frame rates in 4K video and the imminent debut of 8K video capture.
This has led to a battle between the CFast format (a newer, faster version of Compact Flash) and the new XQD format, which has now evolved into CFexpress, with most now agreeing that the CFexpress format is the way forward.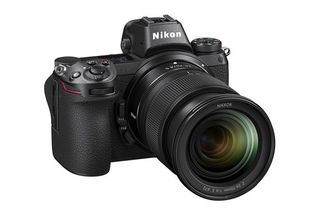 CFexpress is the new XQD
CFexpress cards use the same physical form as XQD cards, also made by Sony and quickly championed by Nikon in its high-end DSLRs and new Z-series mirrorless cameras – these will get a firmware update for CFexpress compatibility.
Nikon took some stick for going it alone with the XQD format in the early days with cameras like the Nikon D5, Nikon D850 and later the Nikon Z 7, but it looks like it has had the last laugh, now boasting a head-start over its rivals. The new Panasonic S1 and Panasonic S1R full-frame cameras, which go on sale next month, also have XQD card slots.
Sony's new CFexpress card uses the latest PCIe Gen3 interface technologies to achieve its speed, but it's not the only company to be driving the CFexpress format forward.
ProGrade Digital is also developing new and faster CFexpress cards for the professional photography and video markets, using the same PCIe Gen3 interface technology to develop 'Cobalt' standard CFexpress cards capable of burst write speeds up to 1400MB/s and a minimum sustained speed of 1300MB/s in capacities of 325GB and 650GB.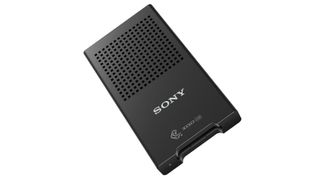 Sony's new CFexpress card will initially be available in a 128GB capacity, with 256GB and 512GB versions to follow in the future. It's designed for toughness and exceeds CFexpress strength standard by a factor of three. It's also 'temperature proof', X-ray proof, anti-static and has a UV guard, reflecting its intended use in tough environments.
Sony will also release a new MRW-G1 CFexpress card reader to take advantage of the card's performance, and both will be available early summer 2019.
Read more:
• The best memory cards for your camera
• The best memory card readers