At CES 2019, we were all ready for an 8K consumer camera announcement. All the signs pointed to Sony unleashing an 8K camera or, at the very least, camcorder.
The Sony press conference came and went and, yet, nothing. Thankfully, a company came along and filled this hole, and it came as something of a surprise.
Sharp, best known for its TVs and professional video cameras, has been an 8K advocate for some time now. It was one of the first to show off an 8K panel years before the recent deluge of 8K TVs and now it's at it again with an 8K consumer camera.
Now, this isn't something that's near launch and the device on display was very much in prototype stage, but the intent is there from Sharp and it's managed to get one-up on the likes of Sony, delivering a glimpse into the future of photography.
BlackMagic, who?
Sharp seems to have taken a leaf out of BlackMagic's book, when it comes to looks and specs of this camera.
Its Blackmagic Pocket Cinema Camera 4K has been created with vloggers in mind, and the Sharp 8K Video Camera with its 5-inch screen will certainly turn a lot of video enthusiasts heads.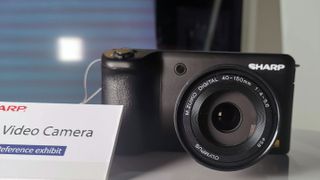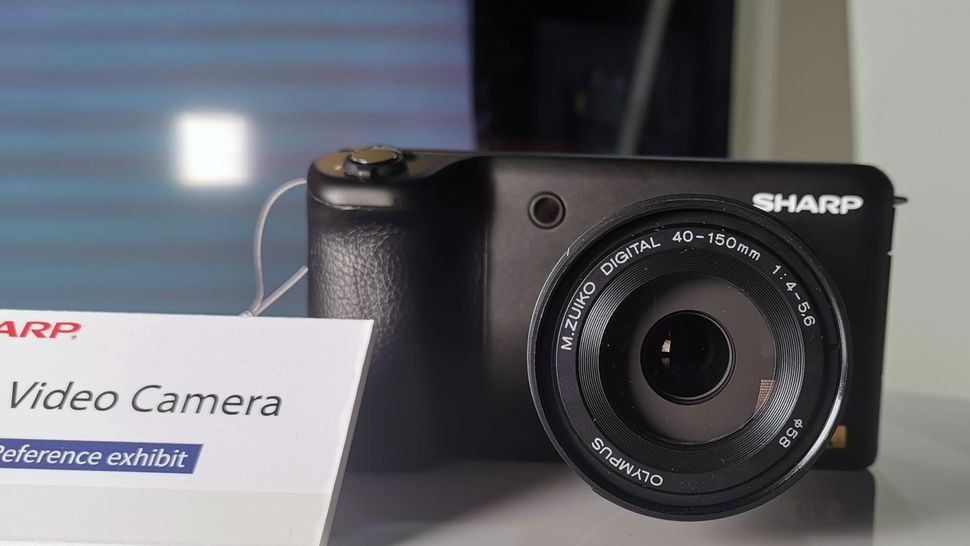 The Sharp 8K Video Camera, to give it its Ronseal-esque prototype name, is pretty light on specs at the moment.
We chatted to Sharp at its stand and can confirm that is does have Micro Four Thirds mount (it was sporting an Olympus M.Zuiko 40-150mm lens), 30fps shooting and a 5-inch articulated touchscreen.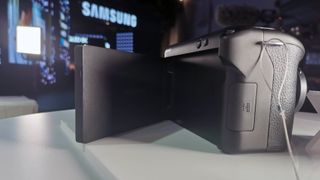 To get the 8K goodness, it will use a stabilised CMOS sensor, which can deliver the 8K resolution at 30fps using the H.265 codec.
Sharp is bullish that it might be able to crank the fps up to 60fps, when finally launched.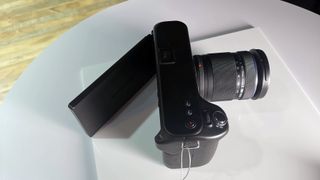 As you can see from our pictures, the camera does have a 5-inch touchscreen is fully articulated so great for those video-ing themselves or trying to get those hard-to-reach shots.
Not pictured are the ports, which include: a single UHS-II SD card slot, full-size HDMI port, USB C connection, headphone/microphone jacks, and a mini XLR audio-in port.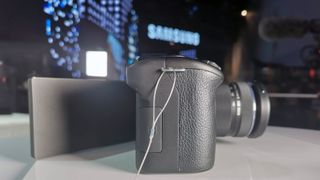 This is definitely a camera that is being pushed towards the prosumer market, with Sharp hoping that more details will be revealed about the camera in the second quarter of 2019.
We're expecting more of camera's specs and pricing to be shown off at NAB 2019 in April. It's thought it will cost under $5,000, however.
Read more:
What is 8K? And what does it mean to photographers and videomakers?
Sharp 8K Video Camera: 33MP Micro Four Thirds sensor, 10-bit 8K at 30fps
What is an AI-powered camera? AI cameras explained