The Sony A7000, Sony's long-awaited flagship APS-C mirrorless camera, has been a hot rumor for so long that more than a few of us have got our fingers burned. There was speculation it would be launched at CES 2019 in the middle of January 2019 (which didn't happen) and since then we have had a new Sony A6400, which is a vlogger-orientated A6000-series camera that's all fine and dandy, but not what we're waiting for.
It looks like the Sony A7000 rumors are heating up again, though, with talk of a launch in late August 2019, thanks to the Sony Alpha Rumors website. Actually, we're told there will be two cameras, but it's the top-end Sony A7000 we're really interested in.
In reality, it's only the A6000 series which is keeping Sony's APS-C range alive. The ancient A6000, also launched in 2014, is a decent enough low-cost/high power enthusiast camera, the A6300 arrived in 2016 with better autofocus and 4K video, while the A6500 followed later that year with in-body stabilization and a big buffer for extended continuous shooting. The A6400 is a useful addition for vloggers with its 180-degree flip-forward screen, but it's really just a variation on the existing A6000-series design.
These cameras all use the same rectangular rangefinder-style body, which feels increasingly at odds with the kind of lenses Sony its now developing and the high-speed video/action capabilities it's concentrating on.
Read more:
• The best Sony cameras in 2019
Will it be called the Sony A7000?
We're speculating this would be the name for any new Sony APS-C mirrorless camera even though there is no hard evidence yet to indicate this will be the case.
But it does seem logical. This name would be an extension of the naming system used for previous Sony APS-C mirrorless models and a step up from the existing A6000 range. Triple-digit naming seems unlikely since this would conflict with Sony's older full-frame SLT models like the A900, and the same argument goes against a double-digit naming system, as used for the company's APS-C SLT cameras (like the A65, A77 and so on).
What will the Sony A7000 specs be?
According to Sony Alpha Rumors, the below specs are what we should expect from the Sony A7000 – these were leaked way back in January 2019. This is according to a post on Chinese social network Wiebo.
• Sensor: 32MP Exmor RS APS CMOS with DRAM
• Processing: New Ultra Fast LSI, new BIONZ X processor
• Viewfinder: Blackout-free Shooting
• Autofocus: 925-point PDAF, 60fps AE/AF
• 10fps/16-bit capture with Mechanical Shutter
• 20fps/14-bit capture with Electronic Shutter
• 30fps/12-bit capture with AE-L/AF-C E.S. (Electronic Shutter)
• Electronic Shutter: Speeds up to 1/32000s
• Video: 4K/60p 10-bit Super35mm Video
• Video: 4K/24p 10-bit 2.4:1 WDR (wide dynamic range?) Movie
• ISO range: 64-64000
• Weight: 580g
What might the A7000 look like?
According to sonyalpharumors.com, the new camera will by styled more like the full-frame A7 and A9 models, with an electronic viewfinder mounted on the top of the camera in line with the optical axis of the lens. It will also have 'improved ergonomics'. This all points towards a camera similar to the Fujifilm X-T3, for example, which would probably be more attractive to DSLR converts and enthusiasts, and better able to handle larger lenses.
Sensor
We thought APS-C camera resolution had peaked for now at 24 megapixels. The Fujifilm X-T3 has 26 million pixels, but that's not a big difference, and the only APS-C camera to offer more was the ill-fated 28-megapixel Samsung NX1. Now, though, we hear the A7000 will have a new 32MP sensor – it looks like the megapixel wars might start all over again!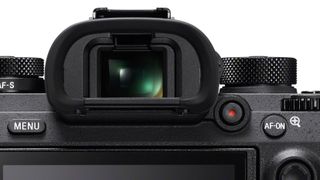 Sony A7000 viewfinder and LCD
The current A6500 has a 2,359k EVF, which is pretty average by today's standards, so it would be great to see the 3,686k EVF used on the Sony A9 or at least some increase in resolution. We do hear that the EVF will offer blackout-free viewing in continuous shooting mode. We've yet to see a fully-articulating rear screen on the back of an interchangeable-lens Sony Alpha – so far they've simply had tilting mechanisms – so could the new APS-C model be the first to offer this feature?
Sony A7000 30fps continuous shooting
This is one area where cameras have made massive strides, and the current A6500's 11fps maximum frame rate (8fps with live view) now looks pretty tame. The new Sony model is believed to offer 20fps, which we assume to be using an electronic shutter (there are no mechanical shutters in this market that can achieve this speed). If so, that would be a big step forward, though the Fujifilm X-T3 can hit 30fps in its 1.25x crop mode and the Olympus OM-D E-M1 II and Panasonic G9 can reach 60fps (with focus locked on the first frame). The rumor is that the A7000 will be able to hit 30fps with its electronic shutter.
Sony A7000 buffer capacity
Alongside the in-body image stabilization, this was the big breakthrough for the A6500. It's little use having high continuous shooting speeds if you can't keep them up for more than a couple of seconds, and we would expect to see the A6500's 301 JPEG/107 RAW buffer capacity carried through to the new model – though maintaining that capacity at higher frame rates could pose a challenge.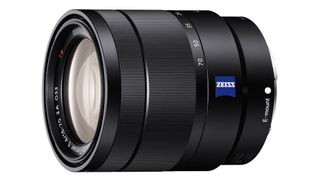 New lenses?
We also hear that there are some new APS-C E-mount lenses coming, and if that's true it's not a moment too soon. For a while now the existing Sony A6500 has been riding the wave of Sony's full frame lens announcements. It's an effective camera for sports, where a full-frame lens is no disadvantage, but there's been a real lens development vacuum with Sony APS-C lenses. Sony lists just 17 APS-C lenses on its website, and most of these are low-cost consumer lenses. Any new APS-C model would need a premium f/2.8 constant-aperture standard zoom at the very least, and right now there isn't one.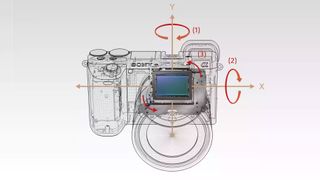 Sony A7000 5-axis in-body stabilization?
This seems a no-brainer. Sony already uses this across its range of full-frame mirrorless cameras and successfully implemented it in the APS-C A6500 way back in 2016. It would also give any new Sony camera an advantage over the Fujifilm X-T3 (though not the Fujifilm X-H1).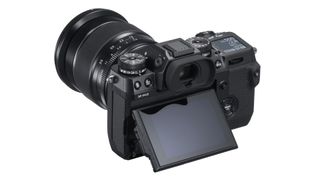 Target user for the Sony A7000
The message we keep hearing from mirrorless camera makers is that the market is strongest in the enthusiast/pro sector, and it seems likely that any new Sony APS-C mirrorless camera will be to be pitched at this level. Our top. Tip? Take a look at the Fujifilm X-H1 and X-T3 and imagine a Sony camera just like these.
When will the Sony A7000 arrive?
We've been predicting a launch date (and missing) for so long now that we're nervous of making concrete predictions – but the signs are that SOMETHING is going to happen at the end of August 2019.
What will the Sony A7000 cost?
There's a pretty small window of opportunity for Sony between the current A6500 and the full-frame A7 III, and it will also have a close eye on its APS-C rivals. If it does launch a new A7000 to compete at the top end off the APS-C mirrorless market, we'd expect a price in the region of $1,600/£1,600 to $1,800/£1,800.
Read more:
• These are the best mirrorless cameras right now
• Which is the best Sony camera?
• The best cameras for vlogging: we reveal our top picks