Samsung's Galaxy S20 line was generally well-received, but the premium attached to the series is undeniably high. Thankfully, it seems like this year's trend — more affordable alternatives from big-name brands isn't bypassing Samsung. The new Galaxy S20 FE (short for Fun Edition) combines much of what made the S20 excellent.
Specs-wise, you still get flagship power, a bit battery, and ample storage, not to mention IP68 water and dust resistance and wireless charger compatibility. Better yet, Samsung's swapped out the 64MP digital zoom of the S20 for an 8MP 3x zoom equivalent telephoto camera, which should please purists. You'll lose the shiny glass back of the S20, a bit of screen resolution, and an autofocusing ultrawide and selfie camera, but given the S20 FE's price, these seem like worthwhile trade-offs.
Design and screen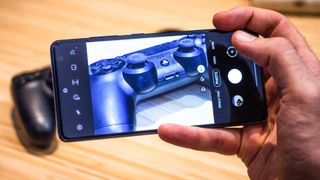 Combining 6.5-inches of screen and a 1080 x 2400 resolution, the Samsung Galaxy S20 FE's screen isn't quite as sharp as that of the original S20, but it still looks crystal clear, and everything else about it is flagship-grade. For starters, the phone's Super AMOLED screen tech gets bright, showcases incredibly rich, saturated colors (with the option to dial things back in the settings), and viewing angles are excellent.
The S20 FE's silky smooth 120Hz refresh rate competes head-on with the Galaxy S20 Ultra, and with HDR10+ credentials, it's media-ready. Add to the mix stereo speakers, and there's very little to grump about when watching or gaming on it.
The phone's design isn't as refined as that of the S20. The FE is a bit thicker, and it swaps the S20's sleek glass back for a matt plastic panel. If you can deal with this compromise thought, Samsung's S20 Fun Edition is still IP68 dust and water-resistant, feels substantial thanks to an aluminum frame and looks great with some fun, color-popping finishes.
Samsung Galaxy S20 FE: cameras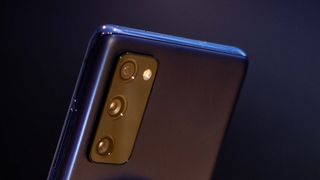 The Samsung Galaxy S20 FE 5G's primary camera sports a 12 MP 1/1.76" sensor with 1.8µm pixels, an f/1.8 aperture, 26mm OIS lens, as well as dual-pixel and phase-detection autofocus.
There's a 12 MP ultrawide camera with an f/2.2, 123˚ (13mm equivalent) lens for landscape and group shots. Unlike the Xiaomi Mi 10T Pro 5G, the S20 FE doesn't support an autofocusing ultrawide, so you won't be able to grab expansive close-up shots, but the specs still stack up respectably.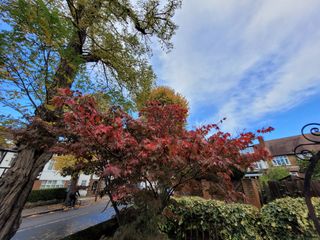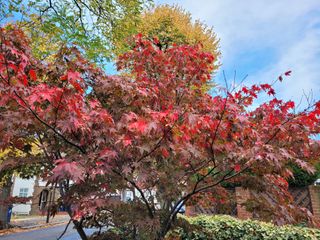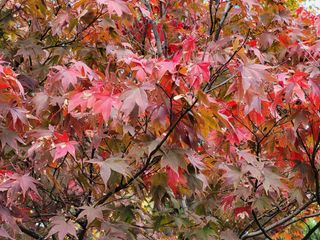 As for the telephoto camera, this is an area the S20 FE arguably trumps the standard S20. On the one hand, the telephoto camera drops the resolution from 64MP to 8 MP, which doesn't sound great. On the other, it swaps out a digital zoom for a 3x optical zoom lens, which sports an f/2.4 aperture and 76mm focal length.
There are plenty of pixels for selfies with a front camera resolution of 32 MP, but unlike the flagships, there's no autofocus this time around. On the plus, the FE shoots video at up to 4K resolution 60fps from both the primary and selfie camera, which is a nice touch.
With all the modes you'd expect from a Galaxy smartphone, including the return of Pro Video to the series, the S20 FE gives enthusiasts plenty to play with. Samsung's also one of the few phone makers that let users customize their camera UI shortcuts, which is excellent. Fire up pro mode and you can grab a maximum ISO of 3200, with manual shutter speeds climbing up to 30 seconds.
Camera performance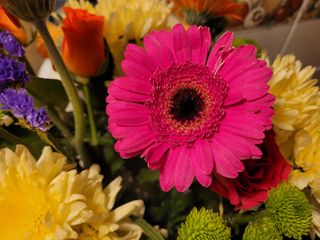 Detail from the S20 FE's 12MP primary sensor is excellent, matching that of the original S20 like for like — hardly surprising given the fact the two phones have the same spec camera module. It can capture rich textures and Samsung isn't afraid of a little sharpening, so textures look especially layered.
A lot of brightening happens in all Samsung smartphones, and the FE is no exception.This is most noticeable in high contrast or low light scenes. As part of their Note 20 Ultra review for Input, Evan Rodgers wrote, "To say that Samsung, especially in its recent phones, is allergic to shadows would be an understatement," and this reflects the shooting style of the FE.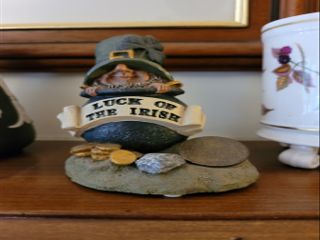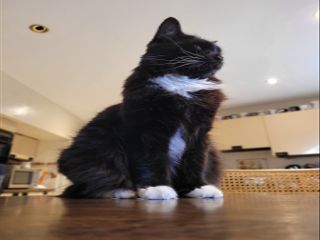 We would go a step further. Photos taken with the Galaxy S20 FE handle challenging foreground subjects like black cats and dimly lit ornaments very well. That said, background objects stop being background objects with their boosted saturation, pumped up exposure, competing with a shot's subjects a bit too much.
Speaking of saturation, Samsung's processing is habitually punchy with its colors, so shots from the S20 FE look rich and vibrant — very shareable. That being said, they don't always look natural in automatic mode, so anyone keen on dialing things back will need to dive into Pro mode or shoot RAW.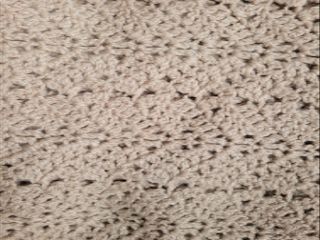 Noise handling on the S20 FE isn't bad at all, and there's an added night mode which works across the ultrawide and telephoto camera. The telephoto module really did impress us for a humble 3x zoom, 8MP spec camera. Despite the resolution drop on paper versus the 64MP S20, the FE can still get you closer to the action with greater fidelity.
The 32MP selfie camera isn't bad at all. Despite its fixed focus, it grabs a detailed picture at arm's length, and the fact Night Mode extends to selfie-shooting is handy. In fact, we switched to night mode for most selfies as it was able to pull out that bit of extra detail.
Samsung Galaxy S20 FE 5G: Additional specs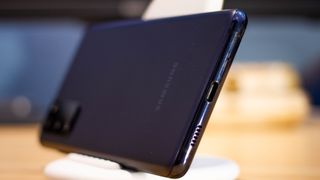 Powered by a Qualcomm Snapdragon 865 chipset paired with 6GB RAM, there's nothing a flagship Android can do that the S20 FE can't when it comes to demanding tasks. Games play flawlessly, they sound decent thanks to stereo sound, and day to day interaction with the phone is fluid, showcased beautifully by the S20 FE's 120Hz screen.
Running Android 10, while the Galaxy S20 FE doesn't ship with the newest Android version, as found on the OnePlus 8T, it does sport Samsung's latest interface, One UI 2.5. It isn't the lightest UI - there are lots of pre-installed apps, and Bixby, Samsung's assistant keeps trying to talk to you. But it is stable, app support is excellent, and if you're coming from a Samsung phone, there won't be any nasty surprises.
With 128GB storage and micro SD card expansion, there's a lot of room for all your photos, videos, games, and files, and they're biometrically secured by an in-display fingerprint scanner, which works reliably and quickly.
Rounding off, the 4500mAh battery, which powers the S20 FE, charges at up to 25W. Also welcome is the fact the Fun Edition supports wireless charging too. The one disappointment is the fact the phone ships with a 15W charger, so to get those nippy 25W charging speeds, you'll need to buy a third-party power brick. Nevertheless, we can still end on a high, with the Galaxy S20 FE easily making it through a full day with regular use.
Samsung Galaxy S20 FE: verdict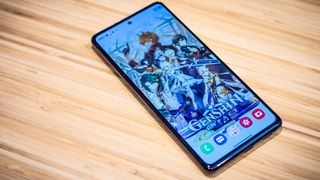 Given its price, the Samsung Galaxy S20 FE 5G is everything it needs to be. It combines flagship Samsung imaging with Qualcomm Snapdragon 865 power, a smooth 120Hz AMOLED screen, and a big 4500mAh battery. In other words, you can't argue with those specs.
Available a 5G version in the US and the UK – and is also available in a simpler 4G version in the UK, and some other countries. The 4G S20 FE is an excellent alternative to the Google Pixel 5 for anyone who doesn't live in a 5G area, cramming in more flagship features for the same price.
Meanwhile, if you just want a cosmetically pared-back Samsung Galaxy S20 with a slightly different camera setup, the Samsung Galaxy S20 FE 5G will save you a few hundred dollars or pounds. The best camera phone of 2020? Probably not, but the S20 FE could be one of the best budget camera phone at this price.
Read more:
• Best camera phone in 2021
• Best budget camera phones
• Best iPhone for photography
• Best wireless charger
• Best burner phone
• Best 5G phone
• Best phablets
• Best flip phones
• Best phablets