The X-T3 handles just like the X-T2 and X-T1 before it, and feels much more like an old-school film SLR than a modern digital SLR does, which is ironic. It's well balanced, with firm, positive controls and a real premium-quality feel.
A few people might complain that there's not much of an increase in resolution, but the real point of this upgrade is the X-T3's massive boost in processing power, autofocus and 4K video capability.
Canon and Nikon may have grabbed all the headlines with their new full-frame mirrorless camera systems, with Panasonic following next year, but the X-T3 brings a balance of features, size and affordability that those two big names have yet to match.
Fujifilm X-T3 competition
If you want a tough, high-speed sports/action camera that can also shoot 4K, the Nikon D500 is a strong contender. Yes, it's a DSLR when the rest of our chosen rivals are mirrorless cameras, but there's still a lot to be said for a lag-free optical viewfinder, big chunky handling too go with big, chunky lenses, and that amazing 200-shot raw buffer. It's pricey, though.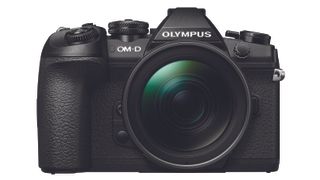 Olympus has been pretty quiet recently and the rush of full-frame cameras leading up to Photokina 2018 has left its smaller Micro Four Thirds format out on a limb. But the image quality belies its smaller sensor, it's a tough, fast, compact camera, and its in-body image stabilisation and pro lens line-up make it a strong contender nonetheless – especially at current prices.
How times change. When it was launched two years ago, the A6500's in-body stabilisation, continuous shooting speed and high-tech AF system put it in an (expensive) class of its own. Now, its specifications look distinctly ordinary and its square rangefinder-style body feels too small for the premium lenses Sony is now putting out.
READ MORE:
The best Fujifilm lenses in 2018
The best Fujifilm cameras in 2018
The Best Mirrorless Cameras in 2018