Vote for your favorite camera kit and honor the best photo and video equipment of the digital era – that's the call from MPB.
The Photo and Video Kit Hall of Fame has been launched by the world's largest resale platform for photo and video equipment to honor the very best gear.
Voting in the 2020 Inaugural Class is open until 11 August, and there are 5 categories in which to cast your vote: Classic, Game Changer, Iconic, Road Tested and Trendsetter.
With 13 leading brands represented, the chances are one of your favorite cameras, lenses or accessories will be in contention for a gong. MPB will announce the results of the poll on World Photography Day – 19 August 2020.
Photo and Video Kit Hall of Fame categories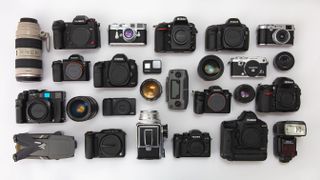 The Classic category comprises camera bodies and lenses renowned as evergreen benchmarks of quality: the Canon EOS 5D Mark III, Nikon D700, Canon EF 70-200mm f/2.8, Sony A7R and Canon EF 50mm f/1.8.
The field-disrupting Game Changer category offers the choice between the DJI Mavic 2 Pro drone, the GoPro Hero action camera, the Sigma 50mm f/1.4 DG HSM Art lens, and the mirrorless Panasonic S1H and Sony A9.
Rugged kit workhorses appear in the Road Tested category. Nominees include the Nikon D810 and Canon EOS-1 DX Mark II, the Canon EF 24-70mm f/2.8 L USM lens, the Nikon SB-900 Speedlight flash and the mirrorless Fujifilm X-T2.
You'll find cameras that shape the conversation based on their appearance as well as their capabilities in the Trendsetter category: the Fujifilm X100F, Ricoh GR II, Canon EF 40mm f/2.8 STM, Hasselblad X1D-50c and Olympus PEN-F.
Iconic is reserved for cameras in the crème de la crème category. These symbols of quality and inspiration are the Leica M3, Mamiya 7 Mk II, Canon EOS 5D, Hasselblad 500CM, and the Canon 50mm f/0.95 lens.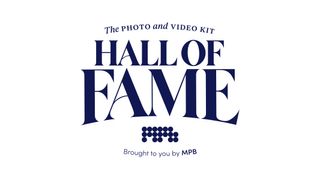 "Kit, kit kit – and making it available to our customers – is all we talk about at MPB," says CEO and Founder, Matt Barker. "With everything that's been going on, it's a good time to be positive about camera and video kit and give people something to engage with."
MPB camera experts chose the nominees based on their qualities, embodying the spirit of each category. And there was some lively debate, says Matt.
"We've tried to recognize a diverse range of kit that goes beyond the ordinary, so there's a good range of equipment that goes back years. And if you start to think about what was going on when some of those product groups were launched, what that did for people's photography, there's quite a lot of meaning in there."
But while the list of nominees will make for lively discussion among photography enthusiasts, isn't it tempting to mull over what didn't make the cut?
"That's part of the fun," says Matt. "We can't say for sure there isn't something that hasn't been overlooked – you've got to draw the line somewhere. But a lot of the nominees have a lot of meaning; for example, the Sigma 50mm Art is included as it was a really defining lens and really kept Sigma in the game. It took geared prime lenses and made them affordable, which is a good thing.
"We could have nominated the best-selling cameras of all time, but that's not the same as saying that they really changed the photography game. We wanted our celebration of kit to be nuanced, and understand what it meant to people. Did a particular model change the photography for you, because it was the first decent camera you could shoot video on? Or was it the first camera to offer decent ISO performance?"
Vote now – the poll is open until 11 August
The poll is open until Tuesday 11 August. Click here to cast your vote in the Photo and Video Kit Hall of Fame.
MPB will announce the results on World Photography Day – 19 August 2020 – and manufacturers of the winning kit will be awarded special plaques.
And there could be plans to run this initiative again in the future, says MPB, so watch this space in the coming months for further details…
Read more:
The best mirrorless cameras: for beginners, enthusiasts and professionals
The best DSLR: DSLR cameras for beginners, enthusiasts and pros
The best camera for video: how to choose the best camera for filming