Update 24/07: The Vivo X50 has officially been launched to markets all around the world, including India, Indonesia and more. The Vivo X50 is the first Vivo X series device to be launched globally, bringing professional-grade camera technologies to a new market. With cutting edge stabilization, night mode, zoom and portrait tech, the Vivo X50 series allows users to capture stunning pictures, no matter how challenging the shooting situation.
Spark Ni, the Senior Vice President of Vivo, says: "X50 is a professional photography flagship smartphone for consumers to record and share the best moments of their lives in a simple way. With stable shooting capabilities, outstanding lenses and sensors, and an overall advanced camera system, the X50 series flagship devices allow users to capture life stories with professional quality."
• Read more: iPhone 12: Everything we know
The Vivo X50 series of camera phones has now been officially launched in China – and they look amazing. The star performer of the family is probably the Vivo X50 - but its siblings the Vivo X50 and X50 Pro+ add more features, so are arguable even more impressive and making them contenders for being the best camera phone.
The key feature of the Vivo X50 is probably its size. This is the thinnest 5G phone we have seen launched so far - measuring just 7.49mm thick, on a handset that is 159.5 by 75.4mm. That's a notable reduction on what we have seen from Samsung and Oppo for example. And it weights just 173g - even though it offers a standby time of up to 321 hours, and maximum theoretical talk time of 18 hours.
But you do get a full photographic tool kit with even this the most basic model in the range. There are four cameras on the rear, of which the main lens has a 48 megapixel sensor with a maximum f/1.6 aperture. Its party trick is a four-axis image stabilization that boasts giving super smooth video akin to using a gimbal stabilizer.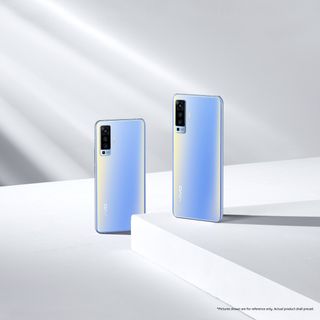 This wideangle camera is joined by a 13 megapixel portrait lens with an f/2.48 lens, and a 120° f/2.2 wide-angle lens with an eight megapixel lens. Finally there is a macro lens that can focus down to 15mm, and offers a 2mp output with a maximum aperture of f/2.48. Meanwhile, the front of the Vivo X50 houses a 32 megapixel f/2.48 selfie camera.
Vivo is fairly unknown outside of its native China, at present – even though it comes from the same company behind the better known Oppo, Realme and OnePlus brands. However with the X50 family going onto the market in its home market this month, we have been told that these will be the first Vivo models that will get proper international distribution. We can't wait!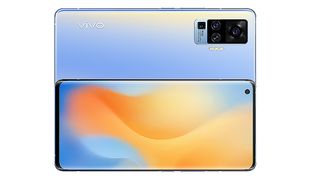 Read more
Best camera phone
Best budget camera phone
Best 5G phone for photographers
The best selfie sticks
The best add-on lenses for iPhones and smartphones