This Valentine's Day, Skylum is giving us all a romantic treat by offering up to £45 off Luminar AI – the first image editor that's fully powered by artificial intelligence. Designed to make photo editing quick, easy and fun, Luminar AI is the perfect tool for anyone from bloggers to professional photographers. This deal only runs until 15 February, so if you're interested then don't delay!
Luminar AI deal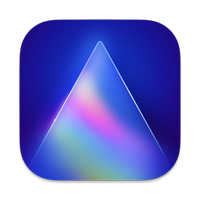 Luminar AI is designed to make photo editing as simple as a click of the button with its artificial intelligence-driven software. Perfect for visual communicators, everyday people and professional photographers alike, Luminar AI uses a selection of powerful tools to make post processing easy.
We particularly like the way that the Luminar AI software analyzes your images and selects the best Templates to enhance them. Alternatively, you can go through the Templates yourself and choose the best instant edit option for your photos.
Read more
Best photo editing software
Best video editing software
Best laptops for photo editing
Best laptops for video editing