The Sony FE 35mm F1.4 G Master (SEL35F14GM) takes the number of G Master primes in the Sony lens range up to seven, slotting in just above the existing 24mm F1.4 G Master and promising the same combination of fast maximum aperture and ultimate image quality. It's the 12th G Master lens overall.
The new lens offers a classic semi-wide focal length for street and general photography, and the F1.4 maximum aperture will offer not just extra low light capability, but shallow depth of field and bokeh too.
This is a highly prized property in a wideangle lens because it creates a sense of depth even in wide or semi-wideangle shots.
It joins three other 35mm prime lenses in the Sony range, including two from Zeiss (a compact f/2.8 lens and a fast f/1.4 optic) and Sony's own 35mm f/1.8 G lens.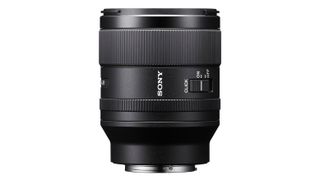 Sony FE 35mm F1.4 G Master key features
Sony's G Master line uses the highest quality optical glass and lens configurations to deliver the best quality possible, so these are more expensive – but also more desirable – than Sony's regular 'G' lenses.
Sony says the new FE 35mm F1.4 G Master will offer edge to edge image quality and top AF performance too, thanks to its two XD linear motors, which have no moving parts and are friction free.
The new lens is also relatively compact for a pro lens with these specifications, measuring 96mm long, 76mm wide and weighing 524g.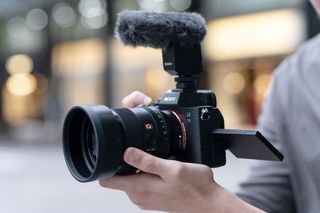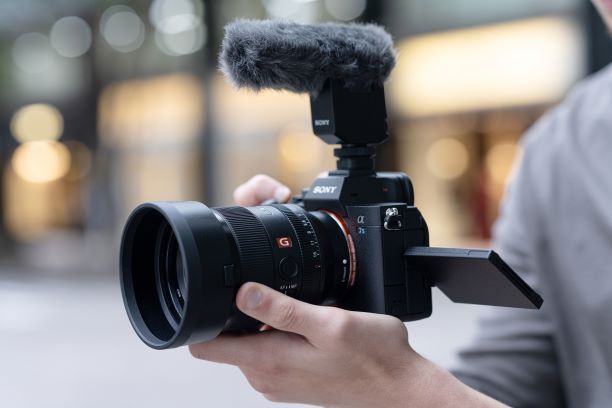 The optical configuration incorporates two ultra-high precision XA elements, two ED elements to suppress chromatic aberration and Sony's Nano AR Coating II to control flare.
The FE 35mm F1.4 G Master has an 11-bladed circular aperture for the best bokeh quality, an internal focus system so that the lens does not change in length during focusing, and a minimum focus distance of 0.27m (AF) or 0.25m (MF) for a maximum magnification ratio of 0.23x.
On the outside, there is a physical aperture ring with the option to have clicks on or off – the new lens is designed both for stills and video – plus Sony's regular customisable Focus Hold button.
Construction is said to be 'hybrid metal and engineering plastic', with with weather seals at all buttons and rings and a fluorine coated from the element to counter fingerprints, water, dust and oil.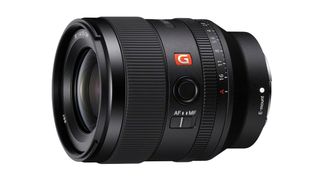 Sony FE 35mm F1.4 G Master price and availability
Sony says the new FE 35mm F1.4 G Master will be available from February 2021 at a price of around $1,398/£1,599/AU$2,449. This would make it a similar price to the existing Zeiss Distagon T* FE 35mm F1.4 ZA in the Sony range, if not a little cheaper in some territories.
Given that it shares the same specs as the Zeiss, we did ask Sony if its G Master lenses would eventually replace its Zeiss lenses, but we were told there were no plans to do this.
• See our full Sony FE 35mm F1.4 G Master review
Read more: