Sony has reiterated that it is open to producing super fast prime lenses with apertures up to f/1.2, if there is market demand – which manufacturers like Canon and Olympus have demonstrated that there is.
Currently the fastest Sony lenses top out at f/1.4, such as the FE 24mm F1.4 GM. However, a number of third-party manufacturers produce even faster E-mount lenses – such as the Sigma 35mm F1.2 DG DN.
In a recent interview with Amateur Photographer, Sony was asked about the commercial demand for such super fast lenses – and the company restated its stance that it would consider producing its own f/1.2 optics if demand exists.
"At the moment we have 34 full-frame lenses, covering a wide variety of sizes," said Ben Pilling, Sony's technical marketing manager. "There are plenty of fast lenses to choose from, including the 35mm f/1.4, but if there seems to be a market for an f/1.2 lens we will certainly consider it."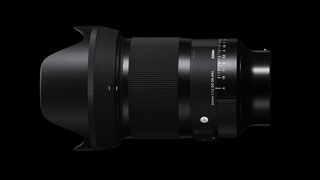 Pilling's comments echo those of Kenji Tanaka, senior general manager of Sony's Digital Imaging Business group, who noted last year that the company was open to the idea of developing f/1.2 lenses.
The fact that Sigma has produced the aforementioned 35mm F1.2 DG DN for Sony E-mount cameras attests to the fact that there does seem to be a market for these lenses – something that Canon certainly agrees with, given the trio of f/1.2 optics on the Canon RF lens roadmap.
Indeed, there are other manufacturers producing lenses even faster than f/1.2 for Sony cameras – such as the Mitakon Speedmaster 50mm f/0.95 from Zhong Yi, which has proved so popular that it is now in its third iteration.
However, Tanaka was quite firm in his previous statement that there was a speed limit as far as Sony was concerned. He was adamant that the company wouldn't produce anything as fast as the Speedmaster.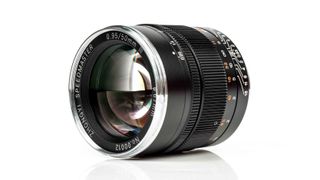 "Yes we could, but there is no market demand. Maybe some demand exists for an f/1.2, but an f/1.0? Technically we could produce an f/1.0, but it would not make business sense."
The cost of producing such lenses to first-party standards is what Tanaka is alluding to; the Nikkor Z 58mm f/0.95 S Noct for the Nikon Z7 and Z6 is expected to retail for some $6,000, while the likes of the Canon RF 85mm f/1.2L sell for $2,699 / £2,799.
"We're also keen to keep our lenses relatively compact and affordable," added Pilling, alluding to the size imposition of Canon and Nikon's lenses in both the physical and bank balance stakes.
Still, the fact that Sony is leaving the door open for f/1.2 primes is quite tantalizing. Speed demons should cross their fingers that the Sigma lens sells well enough to coax Sony into action…
Read more:
The best Sony lenses in 2019: find the right one for your camera
Sony FE 24mm F1.4 GM review
Mitakon Speedmaster 50mm f/0.95 Mark III arrives for full-frame mirrorless