Open to pros and enthusiasts alike, PhotoPlus Expo 2019 takes place this week from Thursday 24 October to Saturday 26 October. With most of the major photographic companies exhibiting at the show, we are expecting a number of new products to be launched at the exhibition – and others to be shown in public for the first time. We will be there for the three days of the show - and will be bringing you updates as to everything that will be at PPE 2019.
What is PhotoPlus Expo 2019?
PhotoPlus Expo (or PPE, for short) is an annual exhibition organized by PDN and Emerald Expositions. First run in 1983, the show is held at the Jacob K. Javits Convention Center on 11th Avenue in the Hell's Kitchen district of New York City.
Key exhibitors at PhotoPlus Expo 2019 include Canon, Nikon, Fujifilm, Olympus, Adobe and Panasonic. Alongside the trade stands, there are a number of seminars, demonstrations and photo walks.
Entrance to the expo is free for those who pre-register, or costs $25 at the door.
PhotoPlus Expo 2019 rumors and announcements
Here is a rundown to some of the new products we expect to see at PhotoPlus Expo 2019 this week - and some of the rumored products that might just make their first appearance at the show…
Canon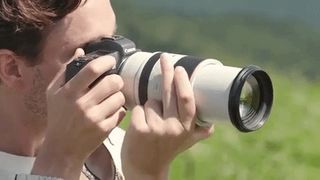 Hot on the heels of the launch of the Canon EOS 90D DSLR, and the innovative wearable Canon Ivy Rec, we are hoping for further announcements from Canon to time with the opening of PhotoPlus Expo. The rumors suggest that the
RF 70-200mm f/2.8L IS USM and RF 85mm f/1.2L USM DS will be at the show, following their recent sighting at Berlin Photo Week.
Zeiss ZX1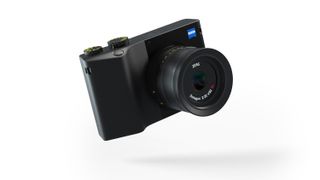 It is over a year since Zeiss unveiled the non-working prototype of its full-frame compact camera, the ZX1. And we are therefore hoping that PPE will be the place that we finally see the full specifications and pricing for the Zeiss ZX1. The futuristically-shaped camera has a 37-megapixel full-frame sensor, and a fixed 35mm f/2 lens. It has a large 4.3-inch touchscreen, and has Lightroom CC Mobile built-in allowing you to edit your shots in-camera. Another unusual feature, is that it has an impressive 512GB of built-in storage.
Sigma fp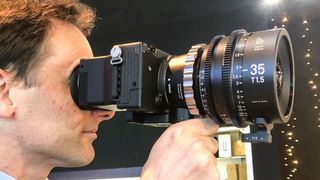 Sigma's first full-frame mirrorless camera the Sigma fp is start shipping from 25 October, so this will be available for people to try and out at the show. This is an interesting modular approach to mirrorless camera, that allows you to choose the viewfinder and grip that you want (or do without) - so can be customized for video or stills shoot. It uses the same L-mount used by Panasonic and Leica full-frame mirrorless cameras.
Nikon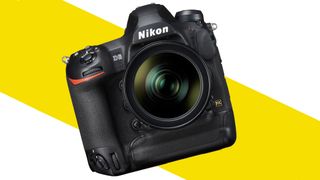 Nikon has had an exciting month, with the launch of the Nikon Z50 mirrorless camera, which will go on sale on 7 November for less than $1000 with its new APS-C Z-mount kit lens. This will be one of the first public outings for the new camera in North America, ahead of its official release date.
But we have already been told what may be the next camera from Nikon - the professional Nikon D6 DSLR. Nikon has said this is in development, but has so far given us no details as to its specifications or when exactly it will come. There are no promises that we will get any further updates at PPE 2019 - but is the question that Nikon pros will be asking.
Tamron
Tamron has been teasing us for a couple of months about four new Sony E-mount lenses that it is set to launch - and these have come out of the shadows in time for PPE. All four lenses offer a constant maximum aperture of f/2.8. There is one zoom, the 70-180mm f/2.8 zoom, and three fast primes – a 35mm f/2.8, 24mm f/2.8, and 20mm f/2.8.
• See our full story
Tether Tools Air Direct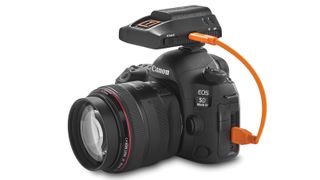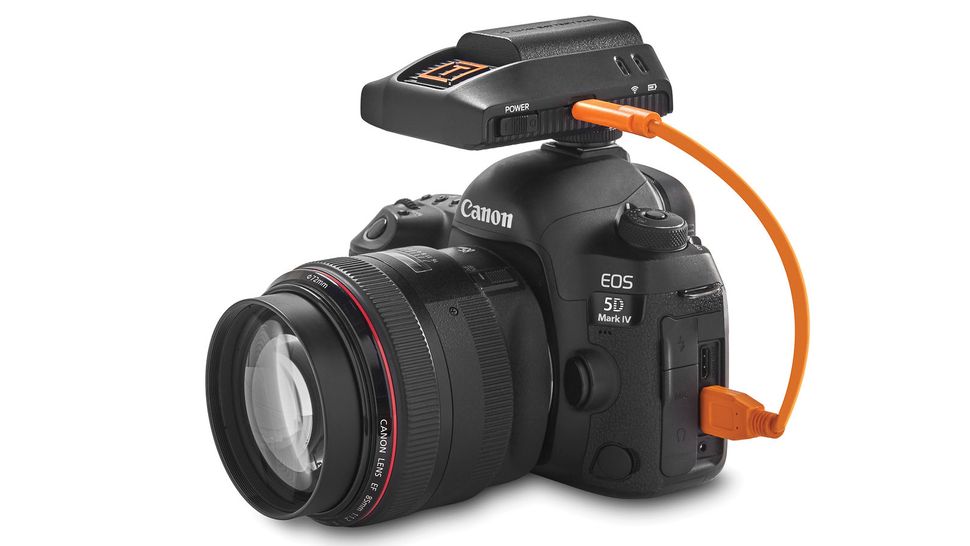 Tether Tools are one of those companies where its name perfectly describe what they do... they specialize with all the cabling and support issues that you encounter when you tether your camera to your laptop or tablet. They are now making a move to wirefree tethering with the imminent launch of the Air Direct - which will transmit JPEG or RAW files from compatible cameras to your computer over a wifi link. The unit will make its first outing at the show.
Arca-Swiss
Arca-Swiss is adding a new tripod head to its range. The Leveler 75 is larger that the existing Leveler 60 head, and can take a maximum payload of 30kg / 66 pounds. The head allows you to adjust the level platform by plus or minus 15 degrees in both the X or Y axis, simplifying getting your composition lined up. The head is available with a choice of three quick-release plates - Classic, flipLock and monoballFix. It weighs from 590g, and will be priced from $784 to $835.
Fujifilm X-Pro3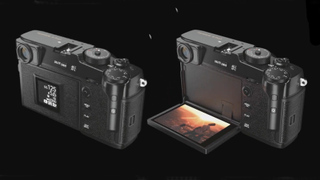 Fujifilm's latest rangefinder-style mirrorless camera was launched on 23 October, just in time for the opening of the New York expo. The most exciting detail about the Fujifilm X-Pro3 is that it has a 'hidden' LCD screen, which folds away from sight when not in use - to discourage you from keep peeking at the screen. In a nod to those who remember silver halide photography, the Film Simulation mode is indicated is displayed in a way that looks like the top of a 35mm film box stuck to the back of the camera.
• Fujifilm X-Pro3 hands-on review
Read more:
Camera rumors 2019: what new cameras are coming out this year?
Smartphone news, camera phone leaks and mobile rumors