Panasonic has confirmed the Lumix G9 compact system camera, putting an end to a handful of recent rumours and leaks.
Billed as the ultimate outdoor and wildlife camera, the G9 is the line's flagship photo-oriented camera. It joins the company's GH5 at the top of the range, a model that retains its flagship label for video recording.
We've already had our hands on the Panasonic G9: Click here to read our hands-on review
See also: Best Panasonic cameras in 2019
Panasonic G9: Specs
20.3MP Micro Four Thirds sensor, no OLPF
Venus processing engine
4K video recording and 6K PHOTO option
80MP High Resolution mode (Raw & JPEG)
60fps burst shooting (20fps with C-AF)
EVF, 3.68m dots and 1.66x magnification (0.83x in 35mm terms)
3in free-angle touchscreen, 1.04million dots
225-area AF system with Depth From Defocus (DFD) technology
Illuminated top-plate LCD screen
Advanced Body I.S. (Image Stabilizer) and Dual I.S. (6.5EV stops)
Dual SDHC/SDXC slots (UHS-II support in both)
Splash-proof, dustproof and freezeproof (-10°C) body
Wi-Fi, Bluetooth LE
Night mode
380-shot battery life
The G9 inherits the GH5's 20.3MP Micro Four Thirds sensor, one that's been designed without an optical low-pass filter. It also gain that camera's processing engine, with Multipixel Luminance Generation and Intelligent Detail Processing technologies, although processing itself is said to have been refined for the new model.
Highlight features include a 60fps burst mode at full resolution, which manages to maintain a very respectable 20fps when continuous autofocus is enabled. Another key feature is Advanced Body I.S. (Image Stabilizer) and Dual I.S., which is said to provide 6.5EV stops of correction – a claim that has only previously been made by Olympus for its OM-D E-M1 Mark II and M.ZUIKO DIGITAL ED 12-100mm 1:4.0 IS PRO lens.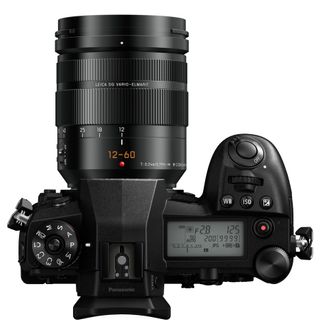 The model is also the first camera in the Lumix line to offer a High Resolution capture mode, which outputs 80MP images. This works by capturing and combining eight images into one, with the result output in both Raw and JPEG formats.
Panasonic has also stated that the camera boasts the world's fastest AF speeds among Digital Single Lens Mirrorless cameras (its term for compact system cameras), with focus acquisition in as little as 0.04sec when using the Leica DG VARIO-ELMARIT 12-60mm f/2.8-4.0 ASPH lens.
The camera has been equipped with Panasonic's Depth From Defocus (DFD) autofocus technology and a new AF Point Scope function, while the inclusion of an AF joystick control on the rear panel allows the AF point to be easily and conveniently adjusted around the frame. The familiar Post Focus and Focus Stacking options also feature.
As we've come to expect from Panasonic, the G9 is capable of recording video in 4K quality, with Full HD video alongside at frame rate of up to 180fps (for slow-motion output). The model also mirrors the GH5 in allowing images to be extracted from 4K footage, in both 4K and 6K resolutions.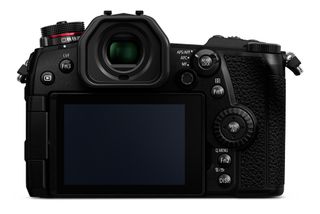 Other features include a 3.6million-dot OLED viewfinder, which has a 120fps refresh rate and a 10,000:1 contrast ratio, as well as lag time of less than 0.005 sec, according to Panasonic. It's 1.44x magnification, equivalent to 0.83x in 35mm terms, is also higher than that of the GH5, and Panasonic also promises no viewfinder blackout, whether the camera is used for conventional or burst shooting.
The model also mirrors many of its predecessors in being designed with a 3in free-angle touchscreen on its rear, which can be adjusted all the way around to face the front.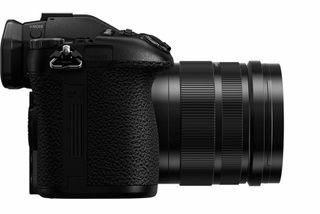 The G9's body makes use of magnesium alloy panelling, and is designed with protection against freezing temperatures, splashes and dust. It's also one of the latest to incorporate dual SD-type slots, with support for SDHC and SDXC cards up to the UHS-II standard in both slots.
There's also a new lever on the front of the camera that allows the camera to be switched between two different setups of the user's choosing, as well as a Night mode that turns the LCD and EVF to red for nighttime shooting. Wi-Fi and Bluetooth are also included.
An optional BG-G9 battery grip for the model, the BG-G9, will extend the models' 380-shot battery life, while further accessories for the new model include a new eye cup, a quick battery charger and a shoulder strap.
Panasonic LEICA DG ELMARIT 200mm f/2.8 Power OIS lens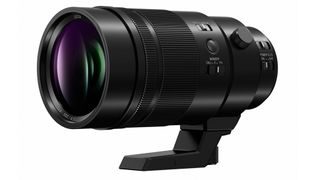 Also announced today is the Panasonic LEICA DG ELMARIT 200mm f/2.8 Power O.I.S. lens, which Panasonic states delivers the "sharpest-ever corner to corner image quality in LUMIX history."
Designed with wildlife and sports photographers in mind, the 15-element, 13-group optic features two UED (Ultra Extra-low Dispersion) lenses and a metallic black casing that's resistant to dust, splashes and freezing temperatures. The lens has also been furnished with a POWER O.I.S. system, which is compatible with Panasonic's Dual I.S. 2 stabilisation system.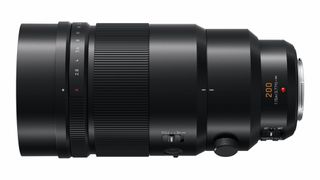 It delivers an effective focal length of 400mm when used with a Micro Four Thirds camera, although it ships with the DMW-TC14 1.4x teleconverter as standard, which boosts effective focal length to 540mm. Those needing something little longer can alternatively partner the lens with Panasonic's DMW-TC20 2x teleconverter, which increases this to a focal length equivalent to 800mm.
Panasonic G9: Sample images
All images courtesy of Panasonic.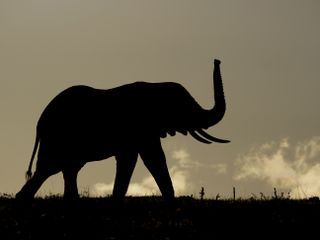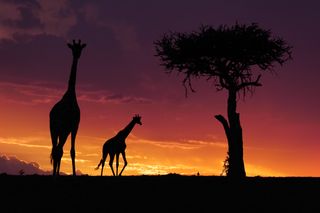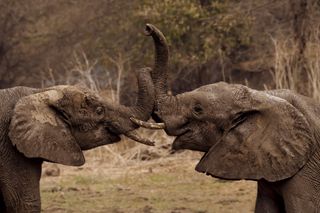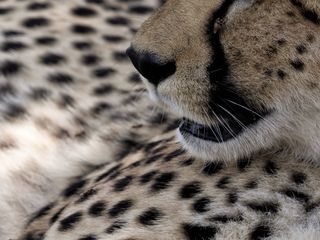 Panasonic G9: Price and availability
The Panasonic G9 will be made available at the start of January 2018, in three separate configurations.
The first of these is a body-only option, which will be priced at £1,499/€1,729/$1,699/AU$2,499 at launch. A further kit option, which includes the Lumix G Vario 12-60mm f/3.5-5.6 ASPH Power OIS, will be priced at £1,699/€1,929, while a kit with the Panasonic Leica DG Vario-Elmarit 12-60mm f/2.8-4.0 ASPH will be priced at £2,019/€2,329.
Those wanting to get their hands on the 200mm lens, however, will be pleased to learn that they will only have to wait until 1 Dec. This is set to be priced at £2,699/€3,099.
Read more: Panasonic G9 hands-on review