Nikon has announced a new Digital Content Partnership with The National Gallery in London. The first collaboration of its kind for this iconic British institution, the next 12 months will see Nikon work together with the Trafalgar Square gallery on a varied roster of online content series and programmes, aimed at inspiring members of the public to explore the synergies between photography and fine art, and how these similarities align with the core principles of creativity and artistry that Nikon values firmly.
Such featured content will include the ongoing Picture of the Month series, a tradition dating back to the early 20th Century, as well as a brand new Conservation Series and curator-led talks, all of which will be hosted across the National Gallery social media platforms. Free digital events led by Gallery Educators and Nikon experts will also be available to watch, focusing on aspects of the permanent collection. By joining together in this way, both The National Gallery and Nikon will have the tremendous opportunity to use their online platforms to further educate and inspire a broader audience than ever before.
Dr Gabriele Finaldi, Director of the National Gallery, said: "When the National Gallery was first forced to close its doors for 111 days due to the pandemic, our digital programming and online community flourished – open 24/7 with free art for everyone, anywhere online. As the Gallery closes its doors for the second time, our online activity is vitally important. We are delighted that Nikon have joined us in this endeavour as our first-ever Digital Content Partner. It is a critical time for the arts, a sector that has proven to be a vital mechanism for mental wellbeing at this difficult time, and support from businesses like Nikon will enable us to continue to bring great art to the widest possible audience."
Julian Harvie, Head of Marketing for Nikon Northern Europe added: "Nikon is delighted to be supporting the National Gallery as their Digital Content Partner for the coming year. As a brand that enables photographic artistry at the highest level, we are proud to be working with such an iconic institution to inspire and educate our online audience, looking to the past better to empower our creative vision today."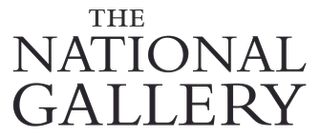 About the National Gallery
The National Gallery is one of the greatest art galleries in the world. Founded by Parliament in 1824, the Gallery houses the nation's collection of paintings in the Western European tradition from the late 13th to the early 20th century. The collection includes works by Bellini, Cézanne, Degas, Leonardo, Monet, Raphael, Rembrandt, Renoir, Rubens, Titian, Turner, Van Dyck, Van Gogh and Velázquez. The Gallery's key objectives are to enhance the collection, care for the collection and provide the best possible access to visitors. Admission free.