Call us greedy, call us spoilt, call us ungrateful… but we can't help just wanting more from our cameras!
We've just concluded a year packed with incredible cameras, and there were so many great ones that the Digital Camera World family had a lot of fun picking its favorite cameras of 2019. Because we're never satisfied, though, we think the camera industry needs to go that extra mile!
The digital revolution was amazing and the mirrorless revolution was even better – but there are still lots of little nags, niggles, frustrations and foibles that we wrestle with when using even the best cameras out there.
So these are the 10 things on our wishlist that we hope the camera and photographic industry finally gives us in 2020, as picked by the core DCW team as well as our extended family from Digital Camera magazine, PhotoPlus: The Canon Magazine, N-Photo: The Nikon Magazine and Digital Photographer…
Smartphone-style menus
James Artaius (Editor, Digital Camera World)
I won't waste a full-blown wish on it, but I really would like camera manufacturers to include hot shoe covers with new cameras. Olympus and Fujifilm bodies come with a hot shoe cover, so come on Canon, Nikon, Sony and Panasonic – why do you keep doing us dirty? When I spend thousands on a camera, the least you could do is give me a plastic cap that costs a few pennies!
If I had one wish, though, it would be that we finally moved away from clumsy, clunky, mechanical menus and submenus that are like glorified drop-downs on a desktop computer. Why can't we have the sleek, icon-tapping interfaces that smartphones have enjoyed since the advent of the iPhone? Can it really be that difficult for a camera manufacturer to give us a navigation system like the ones on our phones?
Dual-card Nikon Z camera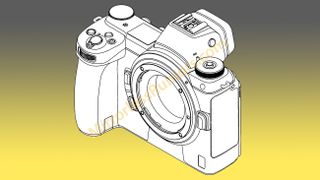 Louise Carey (Staff Writer, Digital Camera World)
I wrote my Christmas list, addressed it to Santa and sent it with plenty of time, but Christmas Day has come and gone and Nikon still hasn't released a Nikon Z camera with dual card slots. As someone who's beginning to shoot weddings, I've recently been looking to upgrade my kit – and I would buy a Nikon Z7 in a fraction of a heartbeat if it wasn't stuck with a single card slot.
While it might seem like a small complaint, having to tell a bride and groom that I lost a chunk of their wedding because my card corrupted is an experience that I'm quite sure I'd be happy to miss. However, there are rumors that there will be a professional Z camera coming this year – so maybe Santa will grant my wish in time for Christmas 2020.
Camera with built-in L bracket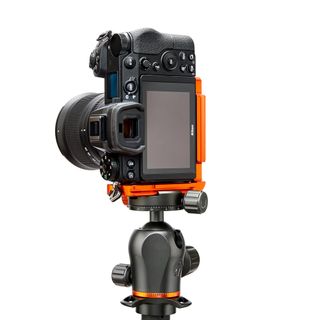 Chris George (Content Director, Photography Group)
An L-bracket is one of the most useful accessories that you can buy for your mirrorless camera. It provides a tripod quick-release shoe that is always attached to your camera, and enables you to switch from landscape to portrait orientation without the need to adjust your tripod head.
So why don't camera manufacturers build this mounting system into their cameras in the first place? I'd love to see this… and at the same time this would force tripod manufacturers to standardize on the Arca Swiss mounting system.
A more advanced Canon EOS R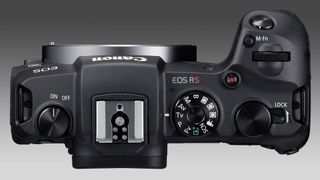 Niall Hampton (Editor, Digital Camera magazine)
As I'm invested in the Canon ecosystem, I'm super-curious to see the next Canon EOS R models break cover in the coming months. My initial excitement about the EOS R was tempered by its lack – or constraint of – key features, so let's hope that Canon's labs have a great response to the R's fairly tepid reception.
Image stabilization and twin card slots would be good to see – and any other magnificence would be welcome. As Canon's RF-mount lenses have been so impressive, I'm sure that the subsequent iterations of the EOS R camera models will have the brand making a full tilt at the full-frame mirrorless market.
Second card slot… in a battery grip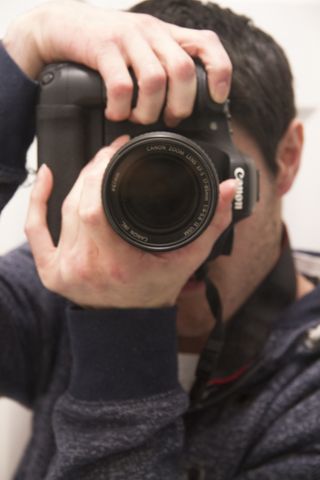 Mike Harris (Technique Editor, N-Photo: The Nikon Magazine)
I was talking to an N-Photo reader recently who had come up with a fantastic (if logistically iffy) idea that could finally put to rest the dual card slot debate: A battery grip with an additional card slot. Think about it: pros tend to demand dual card slots and often use battery grips anyway, while everyone else can take advantage of a more cost-effective single-slot camera.
In reality things aren't quite that simple, but with mammoth firmware updates and modular accessories, optional camera customization is definitely here to stay.
More APS-C prime lenses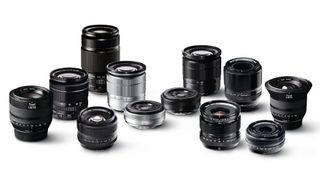 Rod Lawton (Photography Group Reviews Editor)
Why has no-one made a detachable LCD display with a Wi-Fi connection to the camera, so that it can be used as a live view remote? Why has no-one made a camera with a SIM slot to save all this time-wasting smartphone pairing? Why are mirrorless camera lenses so big when the cameras are so small?
More seriously, I'd like to see camera makers producing more prime lenses for their APS-C systems. Fujifilm has a great selection of compact and affordable optics (as do Olympus and Panasonic for Micro Four Thirds), but the rest need to catch up.
A wide-angle, fast RF mount prime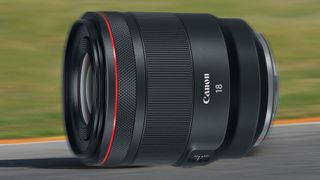 Dan Mold (Technique Editor, PhotoPlus: The Canon Magazine)
I'd love to see Canon expand its full frame mirrorless line-up with a successor to the EOS R and EOS RP, and bring out another model to compete at top end of the mirrorless full-frame market. To go head-to-head with Nikon and Sony's offerings, in-body image stabilization would be absolutely essential, and I can see this being a very powerful feature when paired with Canon's top-quality optical stabilization.
In-body stabilization would be fantastic for video, too, where optical IS can often be noisy or jerky. Movies is an area that I'd want to see built upon, so shooting in 4K without having the frame cropped would be a neat addition.
The RF lens mount for Canon's full-frame mirrorless cameras is still quite new, so it's just a waiting game until Canon brings out more lenses native to this mount. That said, on my wishlist for 2020 is a wide-angle prime with a fast aperture to pair with the Canon EOS Ra (a version of the EOS R tailored for astrophotography).
Shooting jacket with built-in hand warmers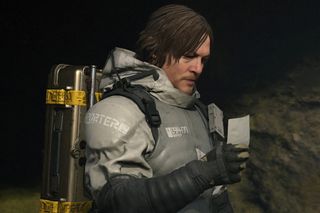 Lauren Scott (Editor, Digital Photographer)
Less camera gear and more shooting garments for me. After writing a long winter landscapes feature, and suffering through another British winter, are there any manufacturers out there who could create a jacket with built-in hand-warmers? Not just to keep hands toasty, but to keep batteries from losing their power capacity.
If I had to dream up a camera wishlist, it'd definitely include a built-in remote on the side of the body, that could be removed at will for remote shooting. Probably not practical, but hey – it's a wishlist!
Smartphones with dedicated interchangeable lenses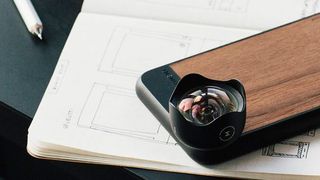 Peter Travers (Editor, PhotoPlus: The Canon Magazine)
Is it too much to ask for smartphones to come with two or three dedicated interchangeable lenses for the camera? Surely that would be easier than having an iPhone with 17 different lenses, or buying aftermarket add-ons that don't quite hit the spot.
Also, while I'm at it: Apple's iPhone Photos app, although improving all the time with updates for basic image editing, the built-in filters are still terrible and pretty much ruin perfectly good images!
• The best lenses for iPhone and Android phones
Global shutters for the masses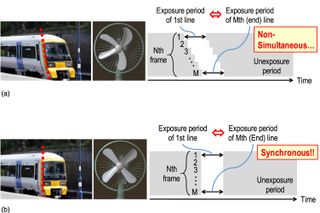 Adam Waring (Editor, N-Photo: The Nikon Magazine)
The huge recent rise in popularity of mirrorless cameras makes the whole idea of having to flip a clunky mirror assembly out of the way every time you want to take a picture seem almost laughable, but there's still one mechanical element inside even the most modern mirrorless: the shutter.
Having a physical pair of moving blinds opening and closing to expose the sensor feels archaic, and while some cameras now offer an electronic silent shutter mode, they suffer from lag, so panned images have a noticeable 'shear' to them. Global electronic shutters that read the entire sensor data simultaneously do exist, but are vastly expensive. When the cost comes down enough for these to reach the mass market, then we'll see frame rates that are out of this world and no longer have to worry about our shutters seizing after a couple of hundred actuations.
Best of 2019:
DCW staff picks: Best cameras of 2019
What happened in 2019 – the year in cameras
PhotoPlus Awards 2019: The best Canon photo gear of the year
N-Photo Awards 2019: The best Nikon photo gear of the year