Irix has revealed some more details of its next prime lens for photographers – a 45mm f/1.4 standard lens. It will be the stills equivalent of the Irix Cine 45mm T1.5, which was announced in October last year.
The full-frame DSLR lens fits between the classic 35mm and 50mm focal lengths, offering a field of view of 50°, creating the unusual 45mm focal length.
The fast 45mm prime will join the 11mm f/4 Blackstone and 15mm f/2.4 super-wideangles and 150mm Firefly macro in the Irix stills lens range – and will be available in Canon EF, Nikon F and Pentax KA mounts.
The lens is weather-sealed, and has a nine-bladed aperture ring that promises smooth bokeh effects.
• Irix 45mm f/1.4 Dragonfly review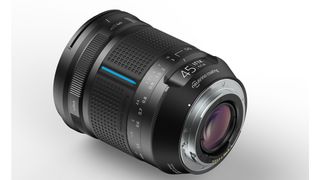 The lens is a manual focus only affair, with a focus ring that rotates through a full 140° to allow for critical alignment and for focus pull effects. A focus lock switch is also provided.
Constructed from metal, the 45mm f/1.4 will have Irix Dragonfly finish which offers • anti-scratch surface, with engraved marking with UV reactive paint, an anti-slip rubberized focusing ring. The lens has a 77mm front filter ring.
The launch date and the pricing for the Irix 45mm f/1.4 are still be be announced.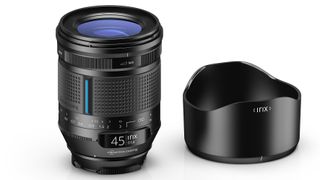 Read more:
The best 50mm lenses in 2020
Irix 15mm f/2.4 Firefly review