The headline news in Capture One 14.3 is the new Magic Brush tool, which lets you simply paint over areas you want to mask for quick and simple adjustments. Capture One says it will create a precise and refined mask as you brush.
The masking tools in Capture One are already very powerful, and used alongside Photoshop-style adjustment layers so that images can be edited and re-edited non-destructively.
The new Magic Brush adds to these with a quick and intuitive way to select objects or areas for adjustment in an even simpler way than the existing Brush tool.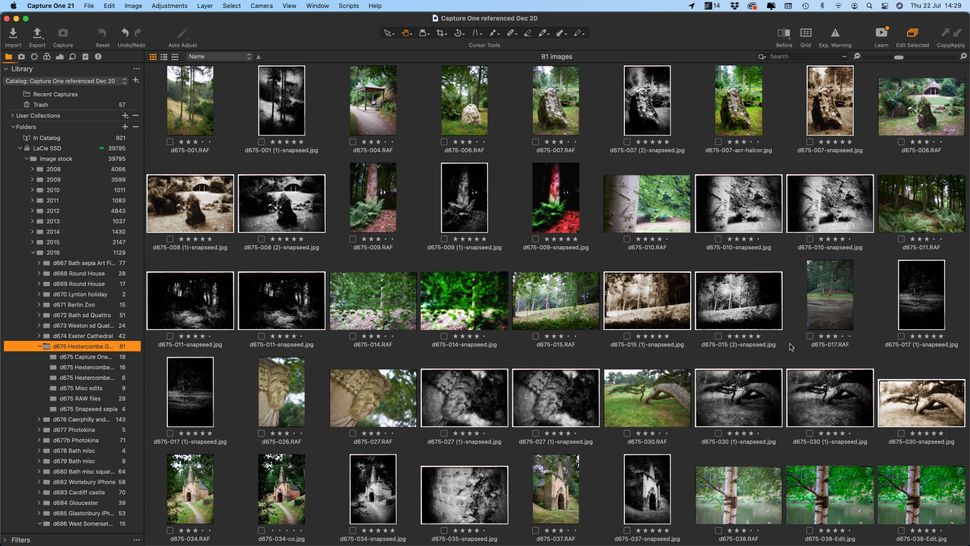 Browsing enhancements in Capture One 14.3
While not as exciting sounding as the Magic Brush, Capture One 14.3 brings some important and long-awaited updates to the image browsing and organizing experience.
Until now, Capture One has one been able to show images in the folder you are browsing directly, so that if you store photos in subfolders, you can's see them all at once. In this new version, however, you can opt to show images not just in the currently selected folder but in subfolders too – Capture One says this is one of its most–asked-for organization features.
The new subfolder support also extends to Capture One's Synchronisation feature. Previously, it would only synchronise new files in folders previously added to the catalog, but now it will automatically import new folders too.
This brings Capture One 14.3 up to speed with Adobe Lightroom, which already offers subfolder browsing and folder synchronisation. For those who prefer Capture One's editing tools and raw processing, it's another good reason to make the swap.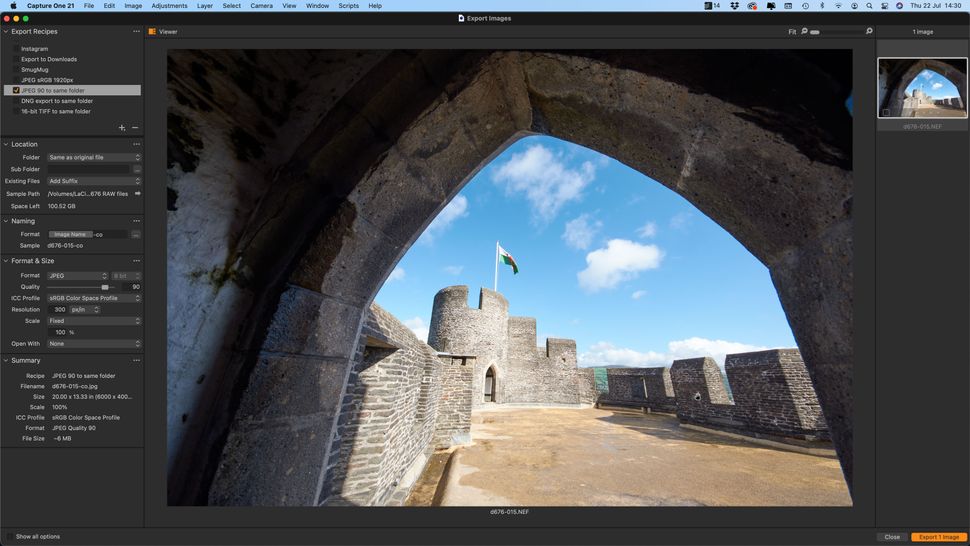 Effortless Export
Finally, Capture One has revamped the Exporter window to show all the export options in one place. There's also a new Proofing Viewer to visualise images with all the export settings applied.
And there's one more thing: previously, if an identical file already exists, the exporter will now offer the option to overwrite it rather than simply creating an additional version – another top-requested features.
To download the update, simply click on the new link in the Capture One Welcome screen, or choose Check for Updates from the Capture One menu.
Read more:
• Capture One review
• Best photo editing software
• Best laptops for photo editing
• Best monitors for photographers