Bangladeshi professional photojournalist KM Asad has won the overall title of Pink Lady Food Photographer of the Year 2020 in the annual competition to find the best pictures around the globe of food, wine, farming and produce.
The shot beat nearly 9,000 images from over 70 countries to win the £5,000 main prize, as well as the Politics of Food category.
"This moving image really speaks to our times," says Caroline Kenyon, Founder and Director of the Awards. "The world is in the grip of Covid19 and normal life, whatever that may be, has stopped for all of us. These Rohingya refugee children remind us of the fragility of life, that our need for food for survival connects us all around the world. We are all the same."
• The best books on food photography
The photograph was taken in the vast Ukhiya refugee camp in Cox's Bazaar, Bangladesh; the seaside city now houses a million Rohingas who have fled to from neighboring Myanmar since 2016. Poignantly, the camp has just been placed in lockdown in an attempt to prevent the spread of Coronavirus.
The winning image was shot in 2017 on Asad's Canon EOS 5D Mark IV fitted with a Canon EF 35mm f/1.4L wideangle lens. The exposure was 1/5000sec at f/1.8, ISO200. Another of Asad's images won the Food for Celebration category.
Now in its ninth year, the global judging panel was chaired by internationally-renowned food photographer David Loftus.
The prizes were announced by legendary Blur musician and cheesemaker Alex James, in an online ceremony.
The main category winners can be seen below...
Category winners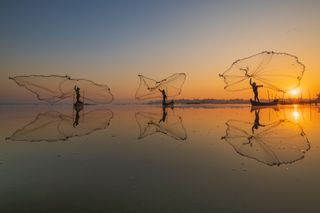 Bring Home the Harvest
The Morning Catch by Zay Yar Lin, Myanmar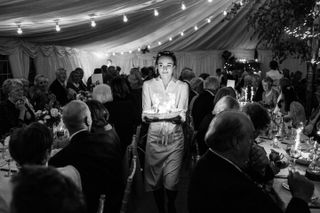 Champagne Taittinger Wedding Food Photographer
Just Desserts, by Thomas Alexander, United Kingdom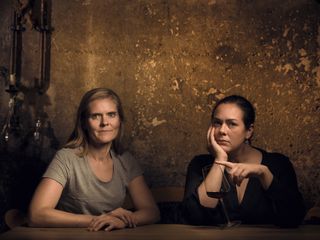 Errazuriz Wine Photographer of the Year - Overall Winner
Meike and Dörte Näkel, by David Weimann, Germany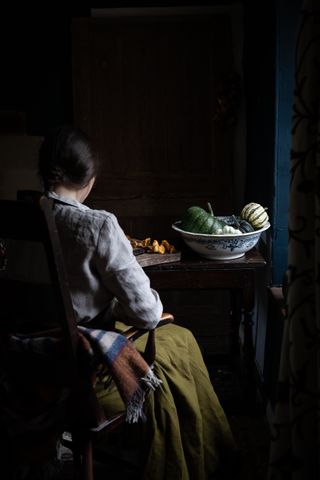 Food Bloggers
Bowl of Squash, by Aimee Twigger, United Kingdom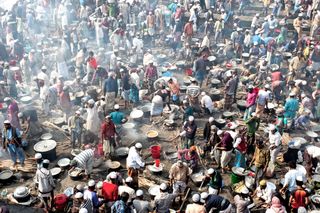 Food for Celebration sponsored by Champagne Taittinger
Making Together, by KM Asad, Bangladesh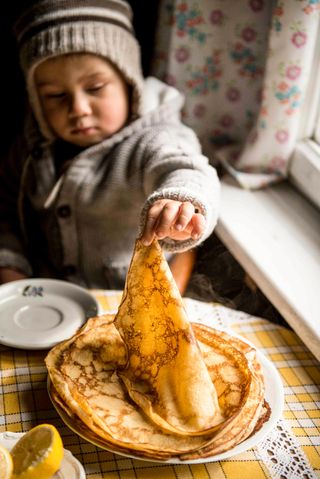 Food for the Family
Olek Eating Pancakes, by Anna Włodarczyk, Poland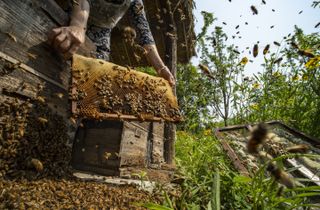 Food in the Field
When the Hive is Filled, by Xiaodong Sun, China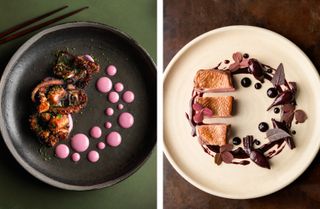 Food Stylist Award
Nicole Herft, United Kingdom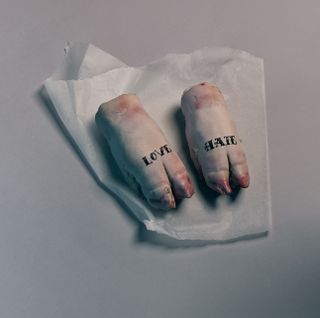 Fujifilm Award for Innovation
Tattoo, by Jonathan Minster, United Kingdom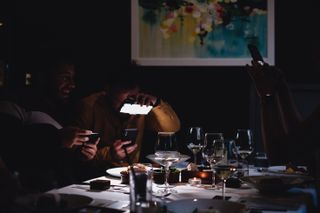 InterContinental Food at the Table
Looking Too Good to Eat (Just Yet), by Sandy Wood, United Kingdom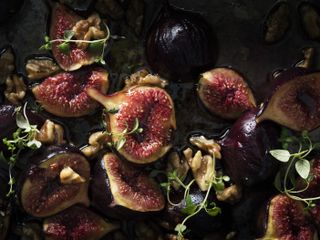 Marks & Spencer Food Portraiture
Baked Figs, by Liam Desbois, United Kingdom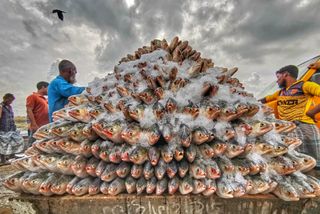 On the Phone
Hilsa, by Azim Khan Ronnie, Bangladesh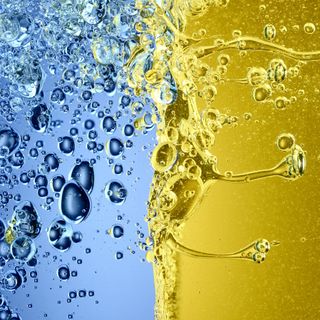 One Vision Imaging Cream of the Crop
Vinaigrette, by Kai Stiepel, Germany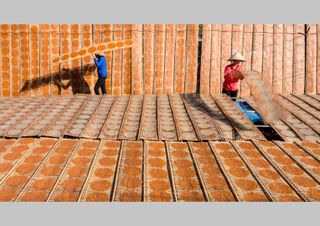 The Philip Harben Award Food in Action
Waiting for the Sun, by Nhan Do Thanh, Vietnam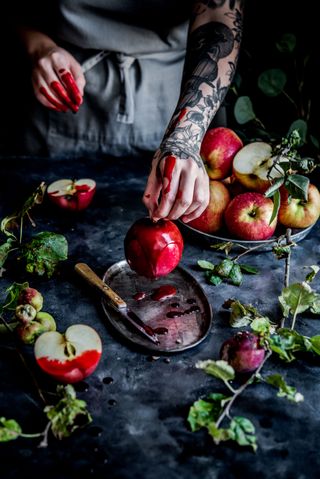 Pink Lady® Apple a Day
Caramel Lady, by Diana Kowalczyk, Poland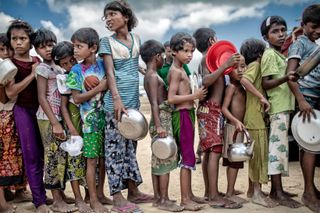 Politics of Food
After Exodus, by K M Asad, Bangladesh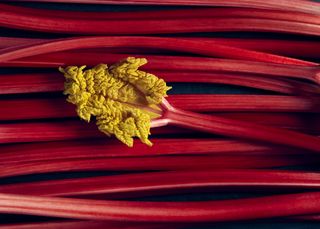 Production Paradise Previously Published
Rhubarb, by Patricia Niven, United Kingdom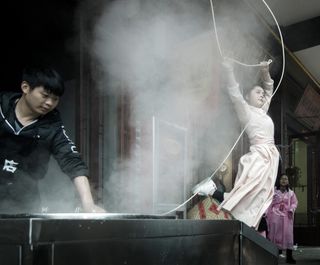 Street Food
Ramen Art, by Xueping Du, China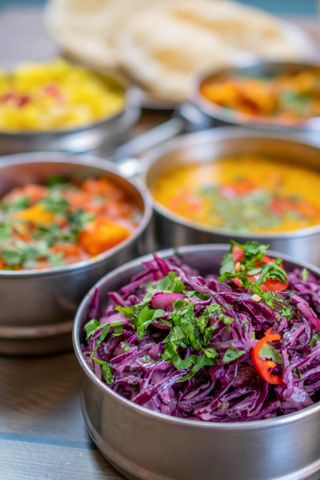 Student Food Photographer of the Year
Curry Banquet, by Philippa Askew, United Kingdom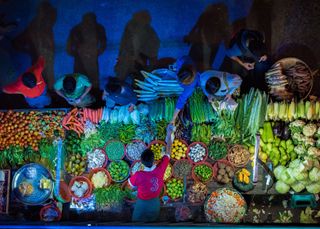 Winterbotham Darby Food for Sale
Vegetable Stall, by Zay Yar Lin, Myanmar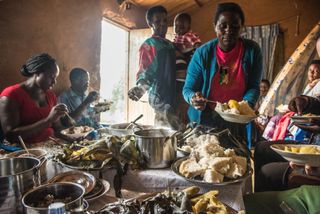 World Food Programme Food for Life
A Ugandan Feast, by Jason Wain, United Kingdom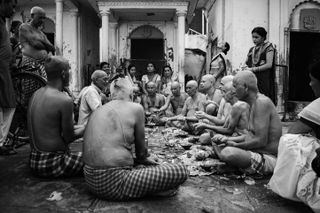 Young (15 - 17)
Believers Sharing a Meal, by Sangjun Lee, India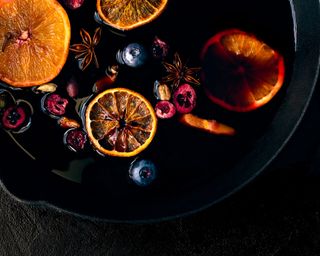 Young (11 - 14)
Mulled Wine, by Alex Forbes, United Kingdom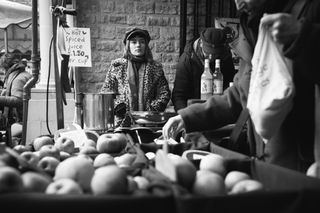 Young (10 and under)
Apples, by Scarlett Blanch, United Kingdom

Read more
The best lenses for food photography in 2020: make your supper the star
The best books on food photography in 2020: whet your appetite for photography
10 food photographers you should follow while in lockdown