As we've noted over the last couple of years when presenting our annual awards, the camera industry took a real beating during the Covid-19 pandemic and the various knock-on effects. It was already dealing with some big challenges even before the world went into lockdown and most of the major economies suffered as a result. The global shortage of semiconductors had a big effect on camera production through 2021 and '22, putting significant pressure on manufacturers' balance sheets as new models were delayed and existing ones in short supply. Sales inevitably declined and the resulting rationalization of resources saw a greater emphasis on higher-end, higher-value models.
Apart from the greater revenues earned from these products, they're also the flag-bearers of a brand and play a critical role in maintaining both awareness and reputation. Of course, the ever more photo-capable smartphone had already decimated the lower end of the camera market, but the comparatively long absence of any new budget-priced cameras of any real note – especially in the mirrorless ILC sector – has possibly only served to exacerbate this situation. The smartphone manufacturers now heavily promote the photo and video capabilities of their products, and are using all the latest imaging technologies to enhance these capabilities. A similarly priced, but now aging mirrorless camera hasn't been likely to cut the mustard, even if we all know that it's still a superior device for photography and video-making. Even for the committed camera user, it's been slim-pickings recently for anybody on a tighter budget with nothing available at under AU$1000 that isn't at least a few years old. Additionally, the rationalization of model line-ups as seen mostly the lower-priced camera bodies axed with no replacements.
The good news is that camera (and lens) production figures have remained largely steady during 2023, and this year has seen a healthy number of new product launches. Importantly too, while the emphasis has still been on higher-end models, there's been a welcome return of new entry-level models… albeit only from one manufacturer. Canon has had a busy year, but the real highlights have to be the entry-level additions to the EOS R system – the RF mount EOS R8 and the RF-S mount EOS R50 and R100.
Beyond making some of the latest ILC technologies and features available at more affordable prices, these cameras are essential to the health of the industry as a whole. Canon already knows this from long experience, but especially with its DSLRs, having pioneered the first truly affordable model (with the Digital Rebel/EOS 300D in 2003) and subsequently very successfully balanced performance and price with a long line of increasingly better value-for-money cameras. The competition that this stimulated has created the market that we have today and which, in the mirrorless era, will be need to be sustained with a wider choice of more affordable models otherwise more contraction is inevitable.
The EOS R8, R50 and R100 are very much classic Canon value propositions at their various price points and, in the case of the first two, consequently clear winners in their respective categories. While arch rival Nikon continues to excel with its higher-end mirrorless models, there really needs to be more effort put into the 'APS-C' format Z DX system – it's really still only the one camera body in various versions and a handful of lenses – especially as there are undoubtedly still a lot of users of 'DX' format DSLRs out there considering where they might go next.
In general, both the cropped sensor formats – 'APS-C' and Micro Four Thirds – have weathered the full frame storm to remain legitimate alternatives and not just based on the various benefits of a smaller-sized sensor either. As far as 'APS-C' is concerned, much of the credit for this has to go to Fujifilm and the continued strengthening of its X-mount system which has seen a significant increase in the brand's market share. Beyond the brilliance of the X-T series – best exemplified in the X-T5 – Fujifilm has also shown itself to be versatile with the different design philosophies behind last year's X-H2 models and, in 2023, the X-S20.
The underlying principles that have made X mount so successful have been applied the medium format G mount system which is slowly, but surely gathering momentum. It's often not appreciated that Fujifilm has near-impeccable medium format credentials and its innovative thinking with rollfilm cameras over many decades has carried over into the GFX digital mirrorless system… culminating thus far in the GFX100 II, surely the world's first truly hybrid medium format camera.
As has been the case over a number of years now, mirrorless system lenses is where there continues to be frenetic activity. The younger systems – such as Canon RF and Nikon Z – continue to add new models, but already have pretty much everything that most photographers, either amateur or professional, will need along with a lot of what they might want. The more mature systems – notably Sony FE, but also Fujifilm X and Lumix G – are now embarking on upgrade programs, replacing the earliest lenses with new or revised designs that deliver improved optical performance and operability. FE mount users continue to benefit from Sony's granting of protocol licenses to the third-party lens makers very early on, and so they continue to be very well served by Samyang, Sigma, Tamron and Tokina. Recently Samyang joined Sigma in the L Mount Alliance so there will be more choice here too down the track. More widely, there seems to be a move towards freeing up lens mount protocols perhaps with the realization – as proven by Sony – that giving consumers more choice is actually a good thing… especially if it drives the sales of camera bodies.
ENTHUSIAST MIRRORLESS CAMERA
CANON EOS R8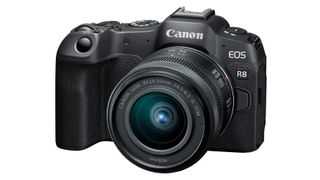 Here again, Canon is very carefully managing the feature set and the bottom line to arrive at a hard-to-beat value proposition. The R8 is essentially the entry-level model for the full frame EOS R line, but really the only 'budget' aspect of it is the price tag which, if you shop around, is creeping under AU$2500 for the camera body. It's compact too; the smallest and lightest full frame EOS R model and is much less of a handful than the DSLR it's intended to replace. Better still, it does a whole lot more than any enthusiast-level Canon DSLR with continuous shooting at to 40 fps (with continuous AF/AE adjustment by the way); AI-based subject recognition for people, animals and vehicles; Canon's 'RAW Burst Mode' with a pre-release capture option. What's more, the R8 has the works when it comes to in-camera image processing functions, including an intervalometer, a multiple exposure facility, flicker detection/correction (with a high-frequency mode), focus bracketing (with in-camera compositing), multi-shot HDR capture, multi-shot noise reduction, a programmable bulb timer plus all the usual Canon offerings. Canon's 'Creative Assist' is there to help the newbies, but otherwise, the R8 is ready to work for the more experienced shooter… and it works exceedingly well too. Anecdotally, we're already hearing of converts from other brands and/or smaller sensors which confirms the EOS R8 recipe is a tasty one.
CONSUMER MIRRORLESS CAMERA
CANON EOS R50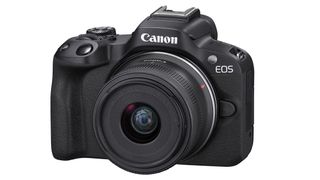 Arguably the most significant new camera of recent times for many reasons and not just because it represents Canon returning to form as the master of entry-level interchangeable lens cameras that are still very desirable. It reigned supreme in the DSLR market for many years because of such models, creating a huge cohort of loyal users who always upgraded within the brand. The Canon EOS R50 will not only start many of these on their mirrorless camera journeys, but attract users of ageing DSLRs with a different badge on the front. Certainly it's the obvious next step for anybody with an EOS M mirrorless camera (and there are more of those than you might suppose). There is, of course, the even cheaper R100, but it may well be just a bit too pared-down for the more experienced shooter. The R50 is a much more carefully-balanced package and the cost-cutting is made much more palatable by the sheer generosity of what is included – the excellent 'Dual Pixel CMOS AF II', AI-based recognition for a bunch of subjects, continuous shooting at up to 15 fps, 10-bit HEIF capture (and Canon's cRAW), 4K video recording at up to 30 fps and all the wireless connectivity conveniences for smartphones and the cloud. The omissions are big ones – notably in-body image stabilization and weather-proofing – but you can happily live without them. You can happily live with the R50 too; it's properly compact without feeling like a toy, handles well, and the JPEG imaging performance – most likely what many users will shoot with – is superlative. The price tag seals the deal, but the EOS R50 will also tick a lot of boxes for a lot of people .
PROFESSIONAL FULL-FRAME MIRRORLESS CAMERA
SONY ALPHA 7R V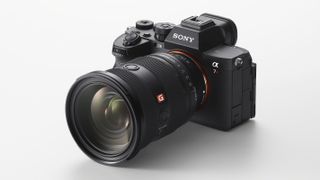 Sony really hasn't put a foot wrong with its relentless rise to challenge for supremacy in the interchangeable lens camera market. True it got a bit of a leg up by buying the Konica/Minolta camera business, but the Alpha mirrorless system is all its own work and a huge amount has been achieved in a comparatively short time. The Sony A7R V very much represents everything that Sony does best – including sensors and processors – in a compact body that's smaller than quite a few cropped-frame models. Of course, 60 megapixels resolution is the headline spec, but the A7R V has nice numbers everywhere including the 9.44 megadots EVF, eight stops of in-body image stabilization, and 8K UHD video recording internally. Sony also continues to lead the way in autofocusing performance, and its advanced 'Real-Time Recognition AF' made its debut on the A7R V, adding another level of sophistication to the subject recognition. So, for example, in addition to eye, face, head and body detection for people; the system can also recognize specific sections of a body (such as limbs) and also poses or postures. As you'd expect from Sony, the A7R V is a video powerhouse – especially in the realm of real-world 4K shooting – but for a company with no photographic history, it certainly gets what photographers need… and want. Only the 100 megapixels "44x33" medium format cameras perform better in terms of definition and detailing (that's a Sony sensor too), and the dynamic range is nearly as good as well. Better still, the A7R V gets you there consistently and reliably with the minimum of fuss. It does everything so well, that you're supremely confident of throwing anything at it and getting great results.
PROFESSIONAL CROPPED-FRAME MIRRORLESS CAMERA
FUJIFILM X-T5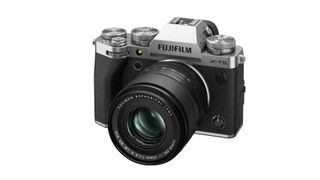 The Fujifilm X-H2 is the flag bearer for Fujifilm's 40.2 megapixels 'X-Trans CMOS 5 HR' sensor, but that camera is all business and very little play. But an X-T series body with the same performance potential is something to be truly celebrated. Fujifilm doesn't do retro-styling just for the sake of it; all those dials really add to the X-T experience as well as, you might be surprised to learn, the operational efficiencies. Fujifilm states, "Dial operation is the essence of photography" and it's hard not to agree. Above all else, the X-T5 is a sheer joy to use, and it really feels like it's a part of you. Everything is where you'd intuitively expect it to be, and the customizable 'Quick Menu' puts everything that you're likely to need when shooting right at your fingertips. Fujifilm is right on the ball with its subject-detection autofocusing – offering the most modes of any camera-maker – and its unrivaled in the color science of its ever-expanding list of 'Film Simulation' profiles (19 on the X-T5, but up to 20 with the GFX 100 II). The previous generation 'X-Trans' sensor performed very well, but the resolution of the X-T5 puts it in a different league to its predecessors. Detailing and definition are super, the tonal gradations and lot smoother and, thanks to pixel-level 'dual conversion gain', wider dynamic range and lower noise are maintained at higher ISO settings. The X-T5 satisfies on so many levels, and it really shouldn't be so much fun to use, especially when you still get such phenomenal results. Any other camera will make you work a lot harder.
HYBRID MIRRORLESS CAMERA
FUJIFILM X-S20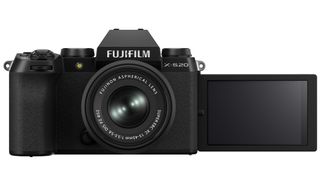 When the X-S10 was launched, it caused some consternation among reviewers, mostly along the lines of "Well, what is it, exactly?" It turned out to be a bit of a best-seller so now there's the X-S20 and we know exactly what it is… namely, a hugely capable video camera with all the classic Fujifilm photographic capabilities thrown in for good measure. As a far as videography is concerned, it's pretty close to what's available with the flagship X-H2, but it's both smaller and a whole lot more affordable. In fact, the X-S20 easily ranks as one the more capable mirrorless cameras for video, especially in terms its practicality. It punches well above its weight with its choices of resolutions, frame rate, codecs and colour sampling for internal recording; topped by the availability of a 12-bit RAW output for external recording. Additionally, it's compatible with the optional FAN-001 cooling fan for extended shooting durations in warmer weather which, as you may have noticed, happens quite a bit in this country. The S20's photographic weaponry isn't quite as potent, but it's got plenty that makes it a hybrid all-rounder with, just for starters, AI-based subject recognition for AF, 10-bit HEIF capture, in-body image stabilisation giving up to seven stops of correction, and continuous shooting at up to 20 fps (and 30 fps is you don't mind a cropped image). It all adds up to a lot of camera for your money, especially for a video-maker, but it's as a total package – including affordability – that the X-S20 is hard to beat.
MEDIUM FORMAT CAMERA
FUJIFILM GFX100 II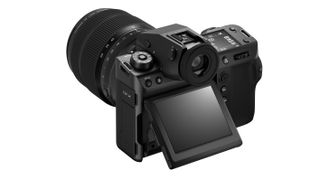 On and off there's speculation about whether Fujifilm will make a full frame mirrorless camera system, but why would it bother when its GFX series medium format cameras do all the same things, but with a 1.7x bigger sensor? This is even truer of the Fujifilm GFX100 II which delivers 102 megapixels of luvverly resolution with all the conveniences and functionality of a higher-end X mount camera. Additionally, it has the most video capabilities of any medium format camera ever and with which Fujifilm intends to target the market for large sensor cinema cameras… all of which, by the way, cost a great deal more. Yet the GFX100 II is still classically photographic in its design and handling, including the interchangeable viewfinders. The new EVF module boasts a resolution of 9.44 megadots and a magnification of 1.00x so it's glorious to use. The continuous shooting speed of 8.0 fps is also the fastest ever available on a medium format camera, film or digital. You also get subject-recognition modes for AF, 10-bit HEIF capture, stabilization for up to eight stops of correction (that's a big deal for such a big sensor), a pixel-shifting multi-shot mode for 400 MP res, and a new 'Film Simulation' profile which replicated Fujicolor Reala 100. The video story in a nutshell is 8K and ProRes internally, 12-bit RAW externally with the option of recording via USB C to an SSD. You can, if you so desire, simply point-and-shoot with the GFX100 II, but it rewards for effort and, once you've experienced what it can deliver, full frame simply won't cut the mustard.
FULL FRAME PRIME LENS
SIGMA 14mm f/1.4 DG DN ART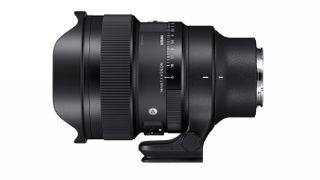 It probably didn't happen this way, but then again, maybe it did. There's a bunch of Sigma's top optical engineers sitting around shooting the breeze and one says, "Hey, let's really set ourselves a challenge… how about a 14mm ultra-wide for full frame with a fast maximum aperture of f/1.4… since we already know how to do one at f/1.8?" "OK," says another, "and let's correct as much as is possible optically." They all think it's a grand idea and the Sigma 14mm f/1.4 DG DN Art is born.
The 'Art' in the model designation is primarily a reference the genre of application, but there's a real art to the design of the 14mm f/1.4 and how the challenge of combining ultra-wide and ultra-fast has been met, and the associated complications solved through the optical design. There are good reasons why it hasn't been done before. Ultimately, bulk and weight can't be avoided – the balance warranting a tripod-mount collar – but this lens is still more compact than might have been the case.
The master stroke is the massive aspherical front element that has a diameter of 79 millimetres. It's one of four aspherical elements in the 19-element optical construction which also includes three of Sigma's 'FLD' glass types. These replicate the ultra-low dispersion characteristics of fluorite elements, but without the cost and complications. The optical correction optimizes sharpness across the frame (including the corners) by minimizing aberrations – chromatic, spherical and chromatic, both lateral and longitudinal. Both distortion and vignetting are minimal for an ultra-wide and, despite the four-element focusing group being a lot of glass to move around quickly, the autofocusing is impressively rapid.
Astrophotography is the obvious application (and the main design objective), but landscapes, architecture and interiors all benefit from such a wide angle-of-view (114.2 degrees diagonally) being matched with such a superb optical performance. FE and L mount users rejoice!
FULL FRAME ZOOM LENS
SAMYANG AF 35-150mm f/2.0-2.8 FE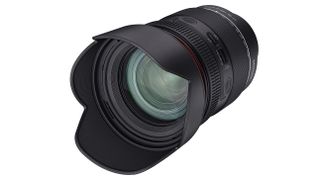 Samyang continues to venture more into the mainstream with its FE mount offerings – and presumably L mount versions will now follow – and autofocus zooms mean it's now facing a lot more competition. It's certainly up for it if the AF 35-150mm f/2.0- 2.8 FE is anything to go by. It's beautifully made, well featured and optically engineered to performance very well across its focal range which, in practice, proves to be very useful. The maximum aperture range of f/2.0-2.8 gives more scope for low light photography without having to dial up the ISO, and the close-up focusing capabilities are pretty decent too. There's a veritable alphabet soup of special elements – H-ASP, ASP, ED and HR – but the end result is that the 35-150mm is sharp, nicely contrasty and well corrected for chromatic aberrations and distortion. For video-makers, there's no focus breathing and Samyang employs some clever trickery to give what it calls a "digital parfocal" design. Even cleverer is a "Dolly Shot" function which links the focusing collar and zooming control so, you can zoom out while moving in (or vice versa) and the size of the subject will stay the same, but the perspective will change. You also get programmable focus hold buttons, clicked or seamless aperture control, non-linear or linear manual focus collar operation, and weather proofing. You'd expect to pay a lot more, but as this is Samyang, excellent affordability is also part of the deal… and it certainly seals the deal.
CROPPED-FRAME PRIME LENS
OM SYSTEM M.ZUIKO ED 90mm f/3.5 MACRO IS PRO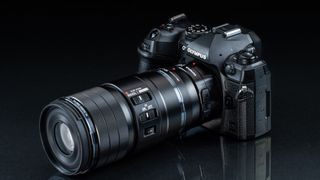 More telephoto power is the Micro Four Third format's free gift to photographers, but it also means extra macro capabilities too which OM Digital Solutions is makes the most of it with the OM System 90mm PRO. The optics deliver a magnification ratio of up to 2:1 – which is double life size – and the mathematics turn it into 4:1 or four times bigger than life size. It takes a while to appreciate what this actually looks like, but once you do, every photography session with the OM System 90mm f/3.5 Macro IS PRO is a big adventure… with very small things. The world looks quite different at 4:1 and it's not hard to get addicted… especially as the results can look quite stunning. Not surprisingly, the optical design is a fairly complex one, and OMDS has gone to a lot of trouble to deal with anything that could compromise sharpness because a lot of macro photography is all about the tiniest of details. It's also done a lot to make sure the lens works as effectively as possible in these situations so there's the handy 'Manual Focus Clutch' mechanism for quick push-pull switching between the AF and MF operations, three focus range settings (one specifically for shooting beyond 1:1) and optical image stabilization which gives up to six stops of correct by itself (and up to seven with the OM-1). The weather sealing is to the IP53 standard and there's insulation for shooting in subzero temperatures so the 90mm macro isn't put off by a bit of cold and wet. You won't be either because, with such exceptional macro capabilities, there's always something to interesting to photograph.
CROPPED FRAME ZOOM LENS
Nikon Z DX 12-28mm f/3.5-5.6 PZ VR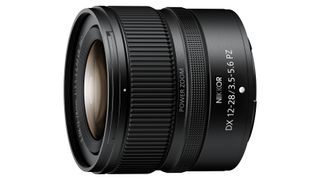 Nikon's 'APS-C' Z mount mirrorless camera system is still pretty small, but it's certainly been boosted by the arrival of the Nikkor Z DX 12-28mm f/3.5-5.6 PZ VR. It's an ultra-wide zoom – the focal range is effectively 18-42mm – with built-in optical image stabilization and power zooming. What's more, the zooming – and focusing – are performed internally so an already compact lens always stays compact. There's a choice of 11 zooming speeds and it can be controlled remotely via Nikon's ML-L7 Bluetooth remote or the MC-N10 grip which means vlogging – using the Z 30 – is a key application, but by no means the only one. The zooming range, the close-up capabilities, the compact size and the very lightweight (just 205 grams) also make this an ideal lens for travel, people, street photography and interiors. It's weather sealed too. It looks right at home on the Z 50 or its retro-styled cousin, the Z fc. The stabilization gives up to 4.5 stops of correction for camera shake which is a big plus on any Z DX body because, as yet, none have IBIS. The optical performance delivers good sharpness overall and well-corrected although this is a much down to the camera's behind-the-scene processing as the optical design. Nonetheless, the results look great and the Z DX 12-28mm f/3.5-5.6 PZ VR is an excellent example of what can now be achieved with lens design for mirrorless cameras… compact, capable and comfortable.
PHOTO MONITOR
BENQ SW272U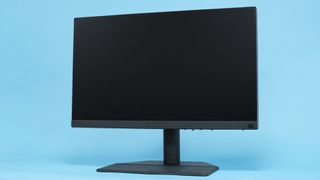 Over recent years BenQ has distinguished itself from its rivals by designing monitors specifically for photographers and not just repurposed from other applications such as graphic design or video gaming. And, as more enthusiast-level shooters have realised the importance of having a calibrated monitor for editing their images, BenQ has met the need with affordably-priced models that still deliver excellent panel performance. The Benq SW272U is a fine example of what BenQ does best. It has a 27-inch screen with 4K UHD resolution which is the sweet spot for image editing (bigger is not necessarily bigger here), 10-bit colour processing and, importantly, provision for hardware calibration. The IPS-type panel delivers 99 percent of the Adobe RGB colour space (so, obviously, 100 per cent of sRGB) and also 99 per cent of DCI-P3 which is a cinematographic colour space. The SW272U is equally well-suited to video editing with a plethora of ports, including a USB C connector that also supports up to 90W of power. Consistency of colour and brightness across the panel is excellent, and BenQ's 'Paper Colour Sync' is a very useful feature for photographers and simulates how a print will look based on colour gamut, printer model and paper type. Other conveniences include the 'Hotkey Puck Controller', a built-in SD memory card reader and a wide range of panel position adjustments. A calibrated monitor is a must for anything that happens to your images post-camera, and BenQ's SW272U makes color-accurate editing and printing both accessible and affordable.
INNOVATIVE PRODUCT
ZOOM M3 MICTRAK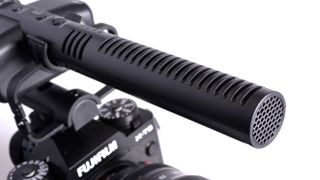 When you start shooting video, it doesn't take long to realize that the audio is just as important as the vision and most hybrid mirrorless cameras don't do it very well. An external microphone is a must and using an external recorder is even better. With the M3 MicTrak, Zoom combines both into one handy on-camera unit and, what's more, it incorporates a piece of technology that takes a lot of the hassle out of recording audio on location. It's called 32-bit 'float' recording and it's designed to eliminate clipped and distorted audio which often happens when there are sudden increases (or reductions) in the sound levels. It eliminates the need to continually manually adjust the recording levels. It works brilliantly too… the audio quality is exceptional by any standards and the increased dynamic range not only very effectively manages very loud sound sources, but the quieter sounds are also preserved in all their subtle details and nuances. The M3's 'mid-side' (MS) format mic configuration enables the stereo image to be adjusted to better match the recording application or situation. You can also do this in post-production using the 'Mid-Side RAW' back-up files that the M3 generates. Using the M3 MicTrak will take your soundtrack recording to… ahem… the next level, delivering exceptional audio quality while freeing you from the need to constantly monitor what's going on.
ABOUT THE AWARDS
Judging the categories
As always, we revise our awards category when it's needed to reflect changes in the market, either short- or long-term. This year we've replaced the category for best Photo Printers – as there were no notable new models – with one for best Photo Monitors. This category will likely stay for future years as a calibrated photo monitor is an important aspect of any properly managed digital workflow and certainly considered an essential purchase by professionals and advanced enthusiasts. There's also plenty of competition with quite a number of major brands competing in this sector. Ironically, of course, the monitor is at the start of the process which ends with the making of a print.
There will be new photo printers in the future, but right now the current technologies have matured to the point where any improvements in performance are incremental… and there is unlikely to be any significant growth in this market until there's a more concerted effort to convince photographers about the value of making prints.
In the end though, the last 12 months have produced a good crop of new products across all our main awards category, challenging the judging in more of them than has been the case over the past couple of years. Not surprisingly given the ongoing trends, both the Enthusiast Mirrorless Camera and Professional Mirrorless Camera categories were hotly contested, as were all the lens categories. The optical design and performance improvements made possible by the mirrorless camera configuration continue to deliver outstanding lenses, both primes and zooms. Nine lenses were short-listed this year in the Prime Lens – Full Frame category and six in the Zoom Lens – Full Frame category which is clear example of new technologies delivering very real benefits to users.
Original creativity is destined to become more important as an antidote to artificial imagery and, of course, this is all about cameras and lenses so anything that assist with capturing what's happening in front of you is to be commended. AI-assisted subject recognition is revolutionising autofocusing reliability and super-fast frame rates – increasingly with a 'pre-shot' function – are further improving 'strike rates' when to frames (or footage) that tick all the technical boxes. But we're also always looking for that little extra experiential element that goes beyond the technologies, complementing them with ergonomics and efficiencies that add enjoyment to the many rewards.
Products that appeal to both the head and the heart are undoubtedly winners.
About the Australian Camera Magazine Imaging Awards
The first awards were run in 1981 when the magazine was called Camera Craft, and there was just one category – The Australian Camera Of The Year (won by the Olympus OM-10 35mm SLR). Subsequently, the number of categories has grown to reflect developments in the industry and the arrival of new technologies. The categories are also revised on occasions as new product sectors emerge (such as mirrorless cameras) or others decline (i.e. compact cameras and, more recently, DSLRs).
The period of eligibility for the Camera Magazine Imaging Awards runs from 1 October to 30 September, and extends to any product within each of the categories that's released onto the mainstream Australian market during this period.
Another requirement for eligibility is that a product must be available for purchase by the time we announce the winners. This means being physically available at retail outlets in the country's major metropolitan centers as well as from online sellers.
We spend the whole year compiling long lists of potential winners and these are fine-tuned as we go along, including after we've been involved with the annual TIPA World Awards judging earlier in the year. All the eligible products in each category are evaluated on a number of design, operational, and performance criteria. The key consideration is just how effectively has the design brief been met and whether the product delivers everything that's promised, including in all performance areas. Being a member of the Technical Image Press Association, we also access all the performance data from the French engineering company DxOMark Image Labs which conducts the group's fully independent camera and lens tests.