Adobe has announced the release of the latest version of its iconic editing software Photoshop.
The update includes better support for Microsoft Windows devices, together with a new Subject Select mode powered by Adobe's intelligent AI software, Adobe Sensei.
There's plenty to get through, so let's take a look at what's new in the latest version.
Select Subject
Already teased and much anticipated, the new Select Subject option is powered by Adobe Sensei and promises to greatly expedite the process of subject selection.

Using advanced machine learning, the Select Subject option allows users to automatically select prominent subjects in an image with a single click. The selection can be finely adjusted with other tools if needed, but the glimpses we've had are indication enough that it works well – and the fact that it's powered by intelligent machine-learning technology means that with use it'll only get better and better.
Windows High-Density Monitor Support
The Windows 10 Creator's Edition of Photoshop also offers support for Microsoft's high-density monitors, which means the interface will look crisp and sharp no matter how dense your monitor's resolution is.
The new version is also designed to scale well across different devices, meaning that the software is tailored to suit whatever resolution of screen it's working with, whether it's a smaller laptop or enormous 8K desktop monitor.
Other changes
A few more updates have been added across the board:
A decontamination slider has been added to Select and Mask for improved control. This feature is already available in Refine Edge.
Improved SVG (scalable vector graphics) compatibility with Adobe XD – a tool for artists and designers.
Better compatibility with Microsoft Dial, the new accessory for Surface.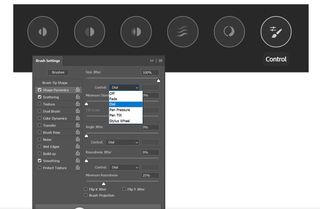 Fixes for customer-reported bugs. Full list here
Adobe Photoshop 19.1 availability
Existing customers can get their hands on the update now by updating their Creative Cloud software. If you're new to Photoshop, head here to get started.