Adobe Premiere is celebrating its 30th birthday this year - and the non-linear video editing software is celebrating with a major facelift. The idea is to update the workflow of the industry-standard video editor for the current and changing needs of the users - whilst not forcing people to completely relearn their timeline editing skills. The new version of Adobe Premiere Pro CC is available as a public beta from today.
At the heart of the change are new import and export experiences - reflecting the reality that there are now are now more video platforms, channels, formats, export options, cameras and inputs than ever. 30 years ago, of course, the were none of the social media or video sharing platforms that are used by billions of people today.
"We want Premiere Pro to become a more intuitive, yet powerful editing tool that is ready to meet the demands of tomorrow while also helping creators meet the demands of today of delivering high-quality content at quick turnarounds and optimizing content for multiple social platforms," says Adobe.
• Adobe Premiere Pro review
• Download Premiere Pro and try for free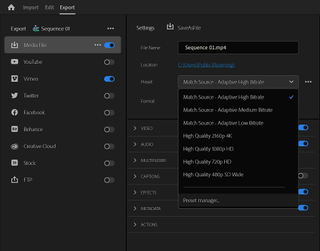 The new Import Mode, has been streamlined, focusing on what Adobe believes on what social video creators and editors need to do first - so they can access their content quickly and easily. The ability to simply import through the finder or media browser is still an option for existing users, complex and unnecessary dialog boxees have been removed.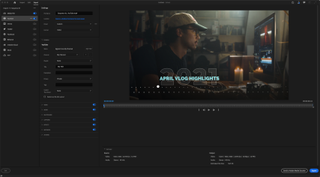 The new Export Mode has bee designed to make it easier to export multiple files to a local drive and focuses on the destination of the content. Users can quickly choose a particular media format, or the social media platform where they want to publish (such as YouTube), use automatic settings to render it, preview it before publishing, and directly upload their video when ready.
For those nervous about the changes, Adobe reassures by saying: "We'll be rolling out these new experiences on a timeline starting with public Beta to ensure that our customers can provide feedback, explore the changes and continue to use Premiere Pro to its fullest potential. These changes are additive and not replacement to current workflows We understand how big of a role muscle-memory plays and we don't want to disrupt your flow in any way".
Read more:
• The best laptop for video editing
• Best cinema cameras
• Best 4K cameras for video
• Best vlogging cameras
• Best video editing monitors in 2021
• Best keyboard for video editing
• Best audio recorders
• The best desktop computers
• The best photo-editing software you can buy
• The best VPN
• The best website builders for photographers
• Best recovery software for photos
• Best password manager