Have you accidentally reformatted a memory card or deleted a photo you wanted to keep? The best recovery software for photos can help! If you've been shooting digital cameras long enough, you'll have encountered the sickening feeling when you mistakenly deleted an image you wanted to keep, reformatted the wrong SD card, or found your precious photos inaccessible due to some sort of inexplicable corruption of the data. But don't panic - you don't have to recreate that once-in-a-lifetime world trip to shoot the same photos all over again! With the assistance of recovery software, all may well not be lost…
When a camera or computer reformats a memory card or hard drive, it rarely deletes the actual data, and the same goes for when you manually delete a file. Instead, only the file index is deleted, fooling the camera or laptop into seeing a blank card/drive after a reformat and allowing it to overwrite the 'deleted' data.
Data recovery software can work its magic as it's able to see past the missing index file to the ghosts of the old files and folders once stored on the memory card or hard drive. After undergoing what can be quite a lengthy scanning process, the software will display all the files it's able to recover, and it's then just a matter of selecting the files you want to restore, and where you want to save them.
Recovery software for photos works best if you use it as soon as possible after an accidental delete/reformat/system crash. So as soon as you encounter the problem stop using your card. Once you start using your memory card again after it has been reformatted, the old images will start to be overwritten by new data, and then they can end up being permanently obliterated. As you continue to fill up the card again with fresh shots, more and more files that were on it before the format become unrecoverable.
Recovery software for photos is available for Windows and Mac, and some apps will let you recover images directly from a memory card in a USB-connected camera. While many software companies offer free versions of recovery software packages, generally these limit how much data you're able to restore. Luckily upgrading to an unrestricted, paid version is generally quite inexpensive, especially given the potential reward of restoring potentially priceless photos.
The best recovery software for photos
Why you can trust Digital Camera World Our expert reviewers spend hours testing and comparing products and services so you can choose the best for you. Find out how we test.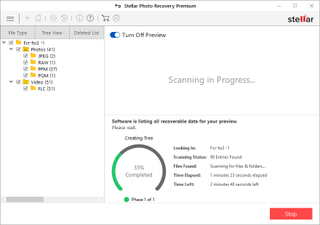 This recovery software has an incredible ability to resurrect deleted images and digital media wiped during a card reformat. It can recover all common image, video and audio file formats from a memory card, as well as your computer's hard drive, SSD or an attached USB drive. Don't expect the software to work miracles and restore images from a card that's since been fully overwritten with new data, but otherwise Stellar Photo Recovery has the potential to rescue you from most data loss scenarios, and with incredible ease. Three versions of Photo Recovery are available: Standard, Professional, and Premium. Standard will get you the software's essential data recovery features and should be enough for most users. The Professional option adds photo repair features, while the Premium package adds photo and video repair functionality.
• Read the full Stellar Photo Recovery review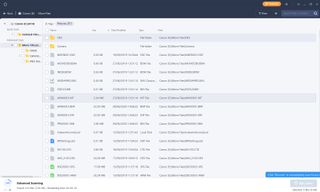 EaseUS Data Recovery Wizard Pro is far more than just a photo recovery solution - it can get you out of most data loss scenarios, from an accidentally reformatted memory card to a corrupted operating system install, RAID failure, or virus damage. The software is effortlessly easy to use, with a wizard-driven interface (hence the product name) that's clear, attractive, and very well tailored to beginners. Both Windows and Mac versions are available, with a one-month license costing $69.95 - ideal if you only need a one-off data recovery. For the chronically unlucky, a one-year license costs $99.95, while a lifetime upgrade license will set you back $149.95. There's even a free version that'll let you recover up to 2GB of data. Just bear in mind that VAT is charged on top of these prices where applicable.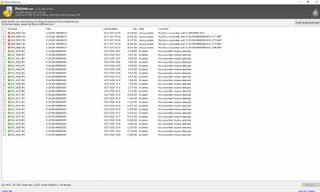 Recuva is made by the same company that produces the longstanding and popular CCleaner app for removing unnecessary file clutter from your PC or Mac. Recuva uses a similar interface design, which is great if you're already familiar with CCleaner, but it's otherwise slightly less slick than some of the other options on this list. The software can recover all types of file, whether they've been previously deleted or lost on a damaged, corrupted or reformatted memory card, hard drive or USB drive. If you'd rather intentionally delete files as opposed to recover them, there's even a secure delete option to permanently obliterate digital data - useful if you want to sell a used memory card or hard drive. Recuva is available in free or Pro flavors, with the latter getting you virtual hard drive support, automatic updates and premium support, and all for a bargain price.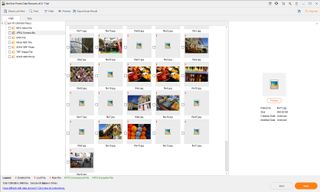 Power Data Recovery will perform all the usual data recovery tricks, like recovering a mistakenly formatted memory card, SSD or hard drive, as well as undeleting all types of accidentally deleted files or recovering files after a virus attack. What's more, if you dig out an old recordable CD or DVD of images and find it won't load properly, Power Data Recovery can even scan this and attempt to recover corrupted data. The scanning process isn't the fastest, but the software is simple to use, with discovered files organised conveniently by file type. Only Windows computers are supported, though MiniTool has teamed up with Stellar Data Recovery to offer a Mac solution. Power Data Recovery comes in monthly, yearly and lifetime subscription options, for $69, $89 and $99 respectively - the lifetime option being particularly competitive on cost.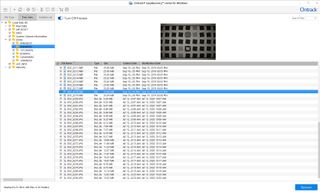 Ontrack's EasyRecovery is available in several versions, all of which will recover files from corrupt, damaged, deleted or reformatted drives, whether the drives be memory cards, USB sticks, hard drives and SSDs. Both Windows and Mac computers are supported, and the interface, despite having plenty of advanced options, is well designed and easy to navigate. The most basic version of EasyRecovery is free, but with a 1GB file recovery limit. You'll really need at least the Home edition to get unlimited file recovery, and it's price competitively with competing recovery packages. The Professional package adds options for recovering from CDs and DVDs. EasyRecovery Premium does all this and is also able to repair corrupted photo and video files - it's also well priced for the features it offers. There are also two further versions for IT technicians.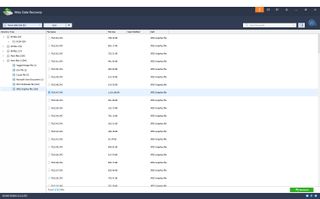 You can't get data recovery software that's much easier to use than this. There isn't even a wizard process to go through - the small app simply loads straight to its main interface, you select the drive you want to scan, and set the process in motion. Quick scan is indeed fast, but not much use for finding deleted/formatted files - you'll need to perform a deep scan to unearth lost images and video. There's also an option to set up keyword filters so you can recover specific files, rather than having to search through all the discovered files on a card/drive. A traffic light system then indicates the quality of the files that have been found, and therefore the likelihood of recovering them successfully. Wise Data Recovery is Windows-only and is free if you only use its Quick Scan function, but this isn't very powerful. You'll really need to upgrade to the $45 Pro version to recover deleted files or from formatted disks, and this also gets you automatic updates and tech support.
Read more:
The best cloud storage for photos
Best memory card for your camera
Best external hard drives
The best NAS drives
The best portable hard drives
The best portable SSDs