The best VPNs for photographers provide lots of useful services. They'll protect your personal data from prying eyes, and allow you to get around government censorship. When you're traveling overseas, you can access all of your usual versions of websites, streaming services and apps that you are used to using at home. And when you're at home, you'll be able to access international versions of sites from other countries, too – and not being blocked because you are accessing the site from overseas.
However, with so many services available online, how can you choose the best VPN for you? In this article, we round up the best VPN services for photographers and content creators, and give you all the info you need to make that decision.
What is a VPN and why do I need one?
Why you can trust Digital Camera World Our expert reviewers spend hours testing and comparing products and services so you can choose the best for you. Find out how we test.
A VPN is about two things: freedom and protection. Think of navigating the internet on public Wi-Fi as though you're cycling down a busy road without a helmet. You could be perfectly safe, but why take the risk? The internet has a plethora of exciting places to explore, but without the anonymity and protection of a VPN, you make it all too easy for criminals to hack your email, steal your identity and even take over your bank accounts.
A VPN (Virtual Private Network) encrypts all of your data before returning it to the internet at a physical location of your choosing. This means you effectively have a secure tunnel for your data for yourself and whoever you choose to share it with, especially through the traditionally less secure connections you may need to use as you travel (the aforementioned public wi-fi).
• See also: Best antivirus software
Using a VPN also has other benefits as well. For example, if you're traveling for work and you want to catch up on your favorite show from one of the best streaming services, a VPN will enable you to get past any geo-restrictions set in that particular country. This is why the number of locations is an important factor in choosing a VPN. Plus, if you've travelled to a country such as China, where sites such as Facebook, YouTube and Google are blocked, a VPN is the only easy way to get round government censorship.
The best VPNs for photographers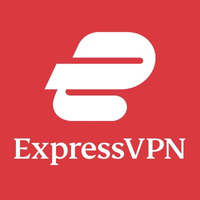 1 year | was $12.95 | now $6.67/pm + 3 months FREE
With fast speeds, 24/7 live chat, and best-in-class encryption, ExpressVPN is our top choice VPN for privacy and unblocking content worldwide. Get it today with a no-hassle 30-day money-back guarantee. And to sweeten the deal even further, Express has teamed up with trusted cloud storage service BackBlaze to give one whole year of unlimited secure storage.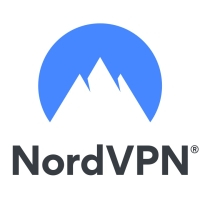 NordVPN – security for $2.99/m
Probably the biggest name in the VPN industry, it's quite likely you'll have heard of NordVPN. Nord delivers a premium service that's hugely secure and great for streaming – and at just $2.99/m including 3 months FREE, it's excellent value, too.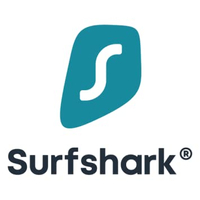 Surfshark – the budget VPN option for $2.30/m
For those looking for a decent VPN on a budget, Surfshark is great choice. With top-tier privacy and connection speeds alongside excellent streaming performance, it can compete with pricier rivals – all for just $2.30/m, including 2 months FREE.
VPN performance is a tricky thing to measure accurately because there are so many variables: where you are in the world, what you're doing, what equipment you're using and what time of day it is. But bearing all that in mind, in our experience ExpressVPN offers the best all-round performance in terms of speed, privacy and access.
Based in the British Virgin Islands, the service offers access to more than 3,000 servers in 160 locations across 94 countries; an impressive level of infrastructure that's unlikely to ever leave you hanging. It provides a great range of apps for Windows, Mac, Linux, iOS, Android, Chromebook and even Kindle Fire, plus support for Amazon Fire TV, Apple TV, Roku and Chromecast.
It's not the simplest VPN to use, and if you're a nervous newbie we'd recommend TunnelBear, number 5 on our list. But ExpressVPN does offer a good selection of tutorials to get you started, and if you've used a VPN before you should be fine. Most impressively, it's the only service here to offer live chat support, 24 hours a day, seven days a week.
Note, however, that ExpressVPN only offers five connections at any one time, so if you have a lot of devices that need to be connected simultaneously, you'll need to go elsewhere (or purchase extra subscriptions).
Unlike most of the services here, there's no free trial option - but you do get a 30-day money back guarantee.
Based in Panama, NordVPN has the most infrastructure on our selection, with over 5,500 servers in 59 countries around the world. It's also one of the most feature-rich, giving you fine control over how the service operates, and you can even customise the interface itself. If that sounds a bit overwhelming, though, don't fret; there's also a Connection Wizard to help beginners started with the minimum of fuss,
NordVPN comes with apps for Windows, Mac, Linux, iOS and Android, as well as extensions for Chrome and Firefox browsers and Android TV. You can protect up to six devices simultaneously, and all-round performance is good. There's no free trial, but NordVPN does offer a no-quibble 30-day money-back guarantee.
Need a VPN but have limited funds? Then we recommend Surfshark, as the best budget VPN available right now.
Despite the low price, you can use it on an unlimited number of devices, and there are apps or extensions for virtually every platform you can think of, including Linux and Fire TV. While it's low on features, that makes the interface simple and easy to use, making it a great choice for anyone new to VPNs.
So where does the compromise come? Essentially, it doesn't offer the fastest speeds on this list, so it may slow your browsing down a little. But we're talking tiny degrees of difference here, so if you want to keep your costs down, this great all-round VPN offers exceptional value, especially if you have a lot of internet-connected devices.
While some VPNs offer a free-forever plan, that usually limits you to a small amount of data. For example, with the free version of Tunnel Bear (number 4 on our list), you only get 500MB of data per month before you have to start paying. ProtonVPN, however, has a free plan with unlimited data, and no ads either, making this the best free VPN for photographers today, working across 23 servers in three countries.
So where's the catch? On the free plan, you're limited to medium speeds and only one device, so you have to upgrade to get the top speeds, up to 10 devices, as well as more servers and more countries, and advanced features like P2P/BitTorrent support and Adblocker via NetShield.
In general, ProtonVPN offers a great service, and we'd happily recommend both the free and paid-for plans. The former is particularly good, though, if you just want to use a VPN occasionally, or as a way of trying out ProtonVPN before committing to a paid plan. Alternatively, if you want to skip ahead to the most sophisticated features and top speeds, there's a seven-day free trial of the full service available too.
Based in Romania and Germany, Cyber Ghost is most notable for offering a wide range of handy features, across its apps for Windows, Mac, iOS and Android. There are too many to list here, and some can be oppressively techie-sounding, but we particularly loved, for example, how Cyber Ghost displays the last few server connections you've made. That way, if you only ever log on to a couple of countries, they'll appear on the list, and you can choose them with one click. Also, you can tell CyberGhost to auto-start when you run particular software, such as your banking app, or to always (or never) connect to a particular Wi-Fi network.
CyberGhost offers a one-day free trial, and there's a 45-day money-back guarantee on paid plans.
If all this choice and tech-speak is freaking you out, and you just want a simple service that will protect your privacy and keep your data secure, then Tunnel Bear is for you. Based in Canada, and now a part of security giants McAfee, this is by far the easiest VPN to get started with and to use on a day-to-day basis.
With a cartoon bear guiding you through, instructions are jargon-free, written in plain English, and fully designed with beginners in mind. The flipside is that this is a service that experienced users might find too basic.
TunnelBear offers up to five simultaneous connections, and there are apps for iOS, Android, Mac and Windows, as well as a browser extension. There's no free trial option, but there is a free version you can use without commitment for as long as you wish, although you'll be limited to 500MB of data per month.
In today's world, it's amazing quite how many internet-connected devices there are in the average household, especially if you have a big family. And that's where Windscribe comes in, because uniquely, it promises to support an unlimited number of simultaneous connections.
Beyond that killer benefit, the Canada-based service also provides a decent all-round service, with impressive speeds, a wide range of setup options, apps for Windows, Mac, Linux, Android, iOS and Amazon Fire, and browser extensions for Chrome, Firefox and Opera. It's also recently introduced a helper bot called Garry, to guide to you through any problems.
There's no free trial, but there is a free version which you can use for as long as you like, with some restrictions. These include being limited to 10GB of monthly data if you register your email address (2GB if you don't), only being able to use one device, and only getting access to ten countries (rather than 63+).
More buying guides