After a flurry of scare stories around the new Mac M1 chip architecture and whether our favorite image editing software would still work, it turns out we needn't have worried.
The fuss has come about because Apple has slowly started switching its computers' processors from the Intel chips it's been using for years to its new integrated M1 processor, which will bring major improvements to performance, power saving and more.
New MacBook Air, MacBook Pro and Mac Mini models now come with M1 processors, with other models in the range likely to follow suit in due course – though Apple is not planning any kind of overnight switch across the range
This change in chip architecture has raised fears of incompatibility issues with existing software. We spoke to Apple about this when we were being briefed on the new computers, and were told that the new M1 models would simply run Intel native applications under 'Rosetta' emulation and that they would work exactly as before. We are hearing reports that even some Intel apps running under Rosetta emulation are showing substantial performance improvements on the new M1 Macs.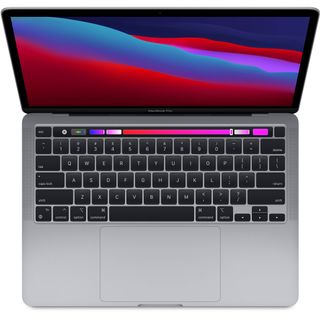 M1 compatible updates
In the meantime, software developers have been working on direct M1 compatibility. DxO has just released PhotoLab 4.1, an update designed to harness the full power of the M1 processor, so that its hardware-intensive DeepPRIME image processing is now three to five times faster. Affinity Photo is already M1-compatible, and Adobe has released an M1-compatible Lightroom update.
So where does that leave Lightroom Classic and Photoshop? These have yet to be updated for the M1 chip, but Adobe has said both have been certified to work well under Apple's Rosetta emulation and that new versions are coming.
Read more:
• Best photo editing software
• Best laptops for photo editing
• Best monitors for photo editing
• Best recovery software for photos
• Best password manager