Update: We have just been informed that this deal from Three is due to finish early on Friday morning - so hurry if you want this low-cost high-data SIM!

The unlimited data SIM only deal from Three has been one of the best deals ever for some time - which for £16 a month gives you limitless downloading and browsing. But what if you want to spend less, and don't spend all day watching videos? Three now has what looks like a super £10 a month option - which gets you a very healthy 30GB of data, PLUS unlimited calls and unlimited texts, on a 12 month contract.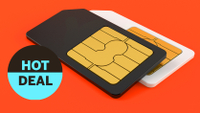 30GB Three SIM-only deal
30GB 4G mobile data | Unlimited calls | Unlimited texts |
£10 a month for a 12-month contract.
This is easily one of the best SIM-only deals we have seen this year - and perfect for most people's needs. You just pay a tenner a month, and get 30GB of data and limitless texts and calls. Sweet!
UK deal - ends 9am Friday 30 April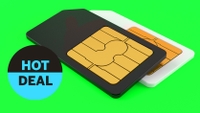 Unlimited Everything Three SIM-only deal
Unlimited 4G mobile data | Unlimited calls | Unlimited texts |
£16 a month for a 12-month contract.
Want no restrictions for your data? Then this all-you-can eat plan from Three is till the best deal around.
UK deal
With this option you can use your data and calls in 71 countries around the world without paying a bean - and that includes places like United States, Australia, Cyprus, Ireland, Hong Kong, Spain and France - using Three's Go Roam service. So you can post to Instagram without worrying about the bills as you tease everyone back home when it is safe to travel again.
Three's SIMs are already 5G ready at no extra cost - a useful bonus if you are considering buying upgrading to one of the best 5G phones now that Three is rolling out its superfast 5G network.
Other SIM Only deals…
• The best camera phone in 2021
• Best budget camera phone
• The best 5G phones
• The best wireless chargers
• Best selfie sticks for your smartphone
• The best iPhone tripods
• The best gimbals for your iPhone, GoPro and camera
• The best phone cases to protect your camera phone