Cameras are great, and modern cameras are greater than ever… but there are still things that we really wish they had.
Even though the 10 best cameras of 2020 totally blew our socks off, there's always room for improvement. And luckily, we've come up with some ideas to help the camera manufacturers make things better!
Since the global climate makes it difficult to make our own new year's resolutions (though there's one good thing about the pandemic: at least we don't feel bad for pretending, yet again, that this will be the year we start hitting the gym), we've made some suggestions that the big brands can implement in 2021.
So these are the 10 things on our wishlist that we hope the photographic industry finally gives us this year, as picked by the core DCW team as well as our extended family from Digital Camera magazine, PhotoPlus: The Canon Magazine, N-Photo: The Nikon Magazine and Digital Photographer magazine…
In-camera AirDrop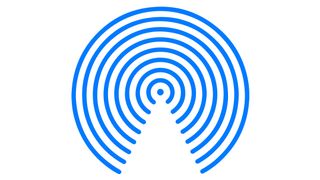 James Artaius
Editor, Digital Camera World
This didn't really occur to me until my partner bought a MacBook recently. For years we've been faffing with Dropbox or WhatsApp to ping photos to each other, but now that she's finally joined the Apple ecosystem I can easily flick files to her from across the couch for easy sharing and editing.
So… why can't cameras do the same thing? If I want to 'quickly' sling my photos from my camera onto my laptop, I either have to dig out a card reader or beam them to my phone via one of the manufacturer's apps, and then ricochet them to my laptop from there. If I could just AirDrop them directly from camera to computer, it would save this ludicrous daisy chain procedure!
Give us a spare battery!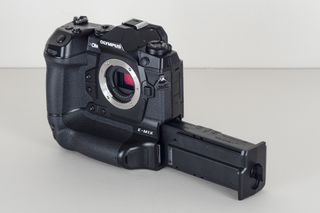 Louise Carey
Ecommerce Editor, Digital Camera World
Okay, I'm just going to say it. Why can't we have a spare battery included with every new camera? There's nothing worse than being mid-shoot and seeing a low battery icon flash up on your camera. Considering that many photographers can spend an entire day shooting, not just a couple of hours, if a camera can't last that long, then I'd argue it's not fit for purpose.
While DSLRs tend to be known for their reliable battery life, mirrorless cameras don't have quite the same reputation. And though mirrorless camera battery life is certainly getting better, I would still say there's room for improvement in many camera models. Until camera manufacturers can put out batteries that last an entire day, though, why shouldn't a spare battery with your brand new camera be par for the course?
A 35mm film DSLR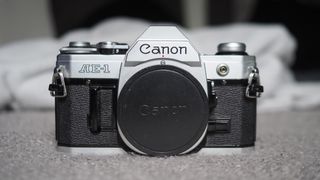 Chris George
Content Director, Photography Group
It staggers me that one of our most popular articles on our website is the guide to the best film cameras. More and more people want to discover (or rediscover) the beauty of pulling a roll of silver-impregnated light-sensitive emulsion through its paces. But the sad fact is that there is barely anyone making decent film cameras any more.
Sure you can get yourself a luxury-priced Leica M-A – or a low-cost disposable camera or Lomography camera – but an affordable creative analogue camera is only really available second-hand. Why is there no 2020 equivalent of the Canon AE-1, Nikon FM2 or Olympus OM10? This seems a huge missed opportunity for some enterprising manufacturer – and we'd love to see someone create a sensibly-price SLR for the 21st Century photographer.
Camera creativity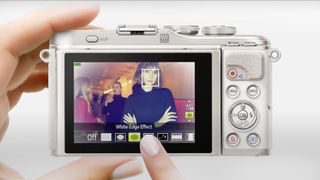 Rod Lawton
Senior Reviews Editor, Photography Group
I would like camera makers to take a long, hard look at the creative effects in mobile camera apps. When you buy a 'proper' camera, wouldn't you expect it to offer more creative inspiration and scope than your smartphone? I will give due credit to Olympus here, for its wide range of rather good Art Filters, each of which can be customized with vignettes, toning, frames or other modifications.
But as for the rest (they know who they are), they have to do more than slip in a few film simulations, picture controls, picture styles or ropey 'effects' modes. These are a start but, if camera makers are serious about fighting off the threat from smartphones, they need to raise their game.
Built-in RAW HDR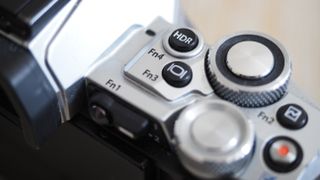 Peter Travers
Editor, PhotoPlus: The Canon Magazine
What I'd really like in my next Canon EOS camera upgrade in 2021 – and, no, it's not some radically intelligent AF so I can focus on any moving subject with my eyes closed – is built-in RAW HDR. But not the current pretty average in-camera HDR; I want properly good RAW HDR imagery that captures detail in bright highlights and dark shadows, such as when shooting high-contrast landscape scenes with lighter skies compared to the darker land.
Having amazing RAW HDR capture in-camera would also be ideal for my commercial photography when shooting clients' interiors, and would save me hours of image-editing time!
Built-in USB cables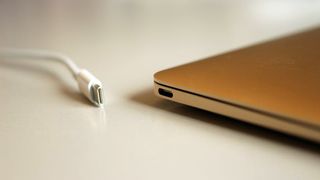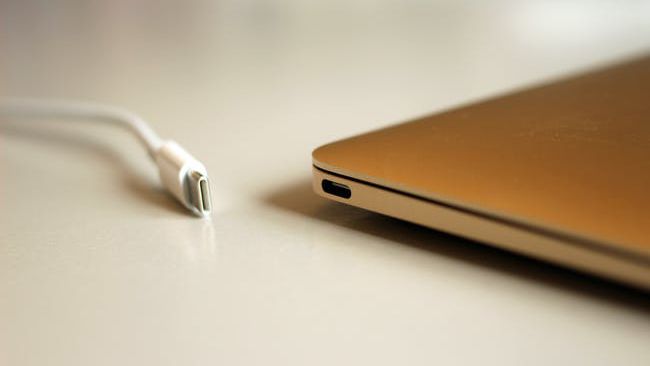 Dan Mold
Technique Editor, PhotoPlus: The Canon Magazine
Digital cameras have come a long way in a remarkably short space of time, and so many problems have now been thankfully ironed out. However, one issue I have that still comes up on any shoot is the difficulty getting my pictures from my camera to my computer – made particularly harder by laptop manufacturer's omitting an SD card reader in recent years.
While not all cameras use SD, and I always pack an adapters to make sure I can back up my shots on the go, adapters are only small and can get lost or be misplaced all too easily. I'd love to see a very short USB-C cable, or a retractable male USB-C port built into camera bodies so you can plug them directly into the side of a laptop as a worse case scenario in case you do lose your adapter.
It would also be a much more convenient way to plug them in and update the firmware, too. I doubt this will ever happen, but there are external hard drives that do precisely this and they're fantastic as you never have to worry about needing an extra cable to be able to use them!
A clean sensor!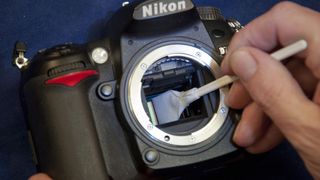 Adam Waring
Editor, N-Photo: The Nikon Magazine
The scourge of digital cameras is a dirty sensor – causing hours of work in post-processing to clean up dust spots – and I'd like to see an end to it. I'd like to see something, anything, to make it stop. Be it a glass optic at the mount opening that can be easily wiped clean, some kind of shutter that automatically closes the lens mount opening when a lens is removed, or some yet-to-be-invented nano tech that really does keep dust well away from the sensor. Not too much to ask, is it?
Intelligent batteries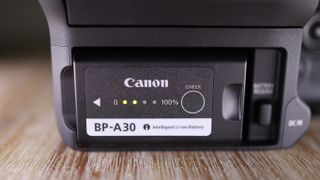 Lauren Scott
Editor, Digital Photographer magazine
This isn't technically a camera thing, more a battery thing, but can some clever manufacturer please make a consumer camera battery that shows with percentage of power is left on them.
Call me careless, but I don't know how many times I've charged up a batch of indistinct grey camera batteries and tossed (carefully placed, I mean) them into my camera bag in a rush, only to forget which ones are the charged and which are the flatties, inevitably having to test them all again in-camera to check. In 2021, tech has surely advanced past a solid or blinking yellow light on the charging dock!
A revival of the Samsung NX system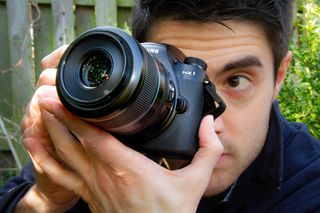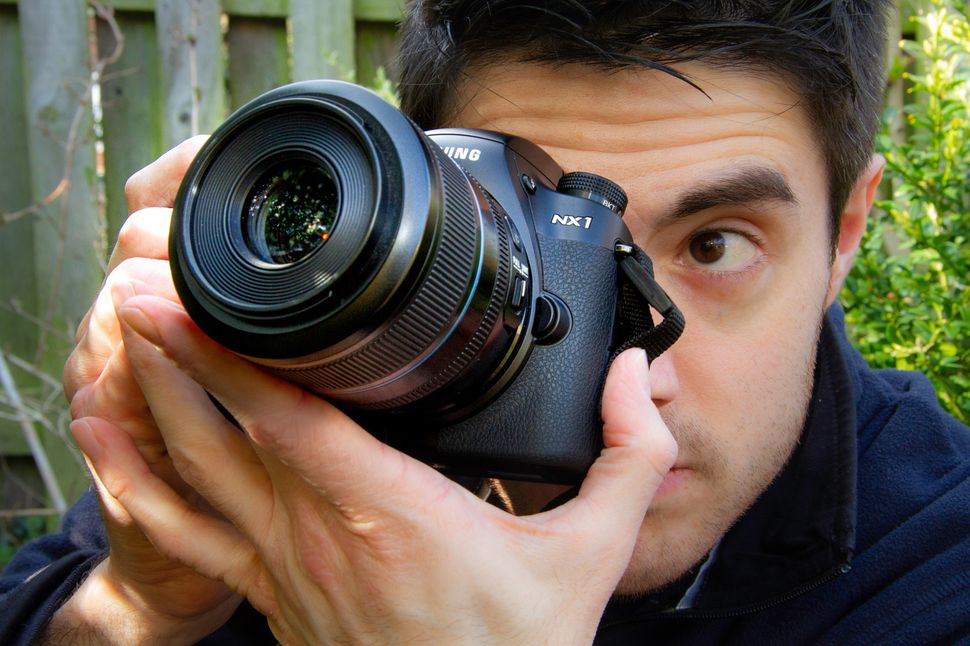 Peter Fenech
Technique Editor, Digital Photographer magazine
It may be fading into the dim and distant past, but the NX system of mirrorless cameras from Samsung really led the way in many of the features we take for granted today.
Having built up a system of some lovely Samsung lenses myself, it would be great to see what Samsung could do to build on the likes of the wonderful NX1 and NX500 (which until recently still held some surprising records for resolution and low light performance for APS-C bodies, more than half a decade later). Maybe even a full-frame offering too, Samsung, if you're listening?
If Samsung won't do this itself, well then perhaps someone else could take over the NX mount instead…
Better sound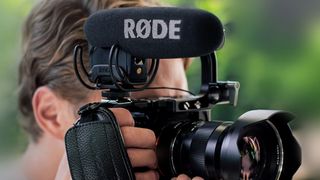 Alistair Campbell
Technique Editor, Digital Camera magazine
Better sound recording options would always be good. So many people use DSLRs or mirrorless cameras for video now, but you pretty much always have to buy an external XLR top-fitting thingy to plug in a decent microphone – and then, while recording, the options to change the audio input levels are always difficult or non-existent. Come on, camera makers – your video is mostly great, now let's sort out the audio!
Read more:
Best mirrorless cameras
Best DSLRs
Best software for photo editing