Camera gear is hugely subjective – there's no substitute for what works best for you. Like most photographers, I've built my kit up slowly over the years and have since found a solid selection of items I wouldn't be without.
If you're new to the world of photography, the vast selection of products on offer can seem daunting, but part of the fun is researching your options. There's nothing better than finding a game changer that complements your work and makes taking photos even more enjoyable.
Personally, my best piece of camera gear is my innate ability to visualize a stunning composition… Nah, I'm just kidding! It's any one of the lovely items below (minus a couple awful purchases I'll 'fess up to at the end...).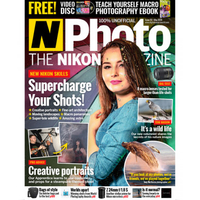 N-Photo: The Nikon Magazine is a monthly publication that's entirely dedicated to Nikon users. For the best news, reviews, projects and more, subscribe to N-Photo today!
Cameras
I think the biggest decision you ever have to make is whether you buy APS-C, full-frame, Micro Four Thirds or (if you're really posh) medium format. Beyond that, is there any such thing as a bad camera nowadays? I'm a self-confessed Nikon nut, so you'll only find bodies from the Big N below. However, if I were to offer one piece of advice to buyers on a budget, consider buying an older camera secondhand.
Cameras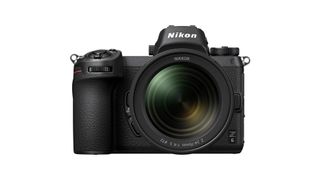 In truth, I don't technically own a Nikon Z6… but I am always finding excuses to borrow one (that counts, right?). If you're not bothered by the smaller sensor and fewer AF points, this slick full-frame offering is almost identical to the much pricier Z7. In fact, it actually boasts a faster burst rate and fares slightly better in low-light. Just like the Z7 it features in-body image stabilization, a 3690k-dot EVF (easily the best one I've tried) and weighs just 675g. If that wasn't enough, video types can boost its filmmaking prowess via a paid RAW video output upgrade. If you're looking to go full-frame mirrorless on a budget, the Z6 is a no-brainer.
• The best Nikon cameras in 2020
2. Nikon D800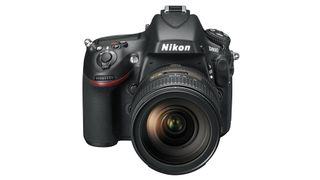 The Nikon D800's beefy 36.3MP sensor set tongues wagging back in 2012. At the time, it was the highest resolution full-frame DSLR camera in the world. Today, that accolade is but a distant memory – the once mighty behemoth isn't the world's best anything anymore – but it's still a darn good camera. Mine's been going strong for years and nowadays you can find used bodies for around $500£500. Sure, if you require super-responsive autofocus, fast burst speeds and 4K video, look elsewhere. But if you're on a tight budget and are looking for a full-frame DSLR that's built like a tank and capable of producing pro-quality images, check out the Nikon D800.
• The best DSLR in 2020
Lenses
If you're choosing a new system, lenses should have a big impact on your choice. The F mount is the main reason I plumped for Nikon when starting out, because I knew I'd have access to plenty of great lenses at affordable prices.
3. Nikon AF-S 50mm f/1.8G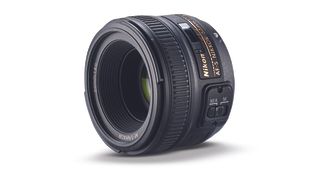 The Nikon AF-S 50mm f/1.8G is the one lens I'm never without. Sure, it's hardly the best lens in its class, but it doesn't claim to be. It's a hugely affordable full-frame prime that's perfect for anyone on a budget. That fast maximum aperture is ideal for creating beautiful bokeh, and the lens's small size and light weight makes it a permanent fixture in my camera bag. It's also the lens I'll reach for if I'm heading out for an impromptu outing. It's been dropped, dinged and soaked, and if it broke today, I wouldn't hesitate to replace it tomorrow.
4. Nikon AF-S 80-400mm f/4.5-5.6G ED VR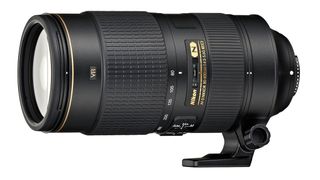 I spend much of my time photographing motorsport, and I've taken some of my favorite shots with the Nikon 80-400mm f/4.5-5.6G ED VR. I tend to favor zoom lenses over primes; vantage points often vary in distance from the track and the unpredictable nature of racing means you have to react quickly. The 80-400mm zoom range provides plenty of versatility, and Nikon's Vibration Reduction makes slow-shutter-speed panning much easier to pull off. This is a substantial lens (1480g), but it's not so heavy it's difficult to handhold and if you're a monopod user you can make use of the included collar/foot.
• Best telephoto lens in 2020
Accessories
5. Giottos Rocket Air Blower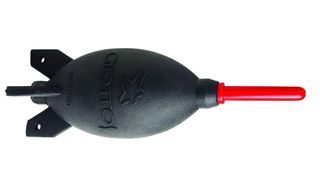 Air blowers are a kit bag staple. They're primary function is for cleaning lenses or sensors, but you'd be surprised how often they come in handy elsewhere. If I'm ever shooting a still life or product close-up, I'll often use an air blower to ensure my subject is dust free before I press the shutter. Heck, I even used my Rocket Air Blower to dust the inside of my PC tower a few weeks ago…
• 50 best camera accessories
6. Datacolor SpyderX Pro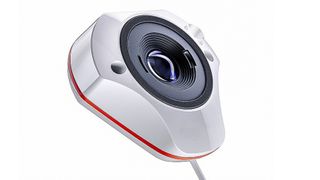 Using a color calibrator for the first time was something of a revelation for me. You can buy the very best camera equipment and take the very best photos, but if your monitor isn't providing you with an accurate reading, how can you edit effectively? The SpyderX Pro is compatible with Windows and Mac, and is easy to set up. It even considers the lighting of the room you're working in and adjusts your display accordingly.
• The best monitor calibrators in 2020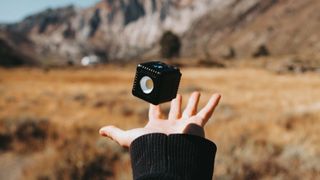 The Lume Cube 2.0 was announced at the tail end of last year, but I'll take any incarnation of these devilishly handy portable LEDs! Despite their small size, Lume Cubes emit powerful beams of constant light, making them ideal for photographers and videographers alike. You can modify them with a variety of accessories including mini barn doors, diffusers and gels, and they're even waterproof.
• The best LED light panels in 2020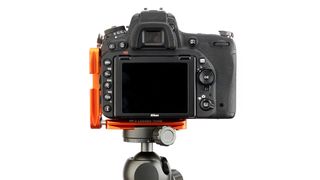 I can split my time as a photographer into two distinct periods: when I didn't have an L-bracket and when I did have an L-bracket. This simple accessory really is the best thing since sliced bread. For years I tried to avoid composing portrait orientation images using a tripod, but now I compose them whenever I darn well please! I personally use 3 Legged Thing's Ellie universal L-bracket, which is Arca Swiss compatible and comes in a funky metallic orange.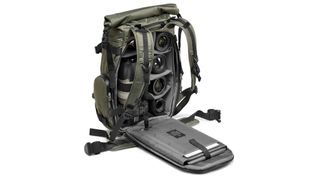 If you're a landscape or wildlife photographer who spends a good deal of time hiking, I'd highly recommend the Gitzo Adventury. The backpack is available in 30L and 45L, which provides ample room for bodies and lenses, and is suitably weatherproofed for rugged outdoor adventures. It features a plethora of neat pockets and compartments, but the star of the show is a sizable roll top. This can be used to store hiking essentials such as clothing and food, without encroaching on spaces reserved for camera gear.
• The best camera bags and cases in 2020
The worst...
10. Bad unbranded items
Cheap, unbranded items are a bit of a minefield. Sometimes they work out, and sometimes they don't. I'm not saying you can't find some great deals out there, but I've learned that if I'm looking for an item I know I'm going to use regularly, I'm better off spending a little extra on a quality product. I've had my fill of flimsy tripods, poorly stitched camera bags and weak air blowers… all of which I wish I hadn't wasted my money on.
Others in this series
• Rod Lawton's best and worst camera gear ever
• Lauren Scott's best and worst camera gear ever
• Dan Mold's best and worst camera gear ever
• Peter Fenech's best and worth camera gear ever