It's hard to find a bad camera in 2023. Even the most mundane, average cameras can justify their existence, providing they're priced competitively. But problems arise when a camera's price doesn't accurately reflect its performance, age, usefulness or the cost of its rivals.
None of the cameras on this list are intrinsically bad, but we'd argue that they are bad value, considering their current pricing. So here's our selection of the worst value cameras on sale right now...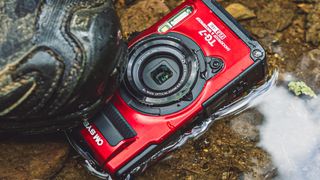 OM System Tough TG-7
The TG-7 has just launched, and represents the latest in a long line of excellent rugged cameras from Olympus. The TG-7 may now be branded as an OM System product, but don't be deceived into thinking that it's a new camera. The vast majority of the TG-7 is identical to the preceding Olympus TG-6, while the sensor and lens can be traced back to the even older TG-5; a camera launched in 2017. The TG-7's toughness credentials are also no better than the TG-6 or TG-5. Sure, OM System may have added some new rugged features to the TG-7, but many are niche software/firmware-based extras. So what we have here is essentially a 6-year-old camera, with image quality that'd almost certainly be trounced by even a midrange camera phone, yet OM System has seen fit to hike up the price to $550. We've reviewed the old TG-6 and found it to be a very good camera if ruggedness is your top priority. But when a Ricoh WG-80 can be had for half the price of a TG-7, while boasting similar toughness and the same sized image sensor; the toughest thing about the TG-7 is justifying its price.
Read our full OM System Tough TG-7 review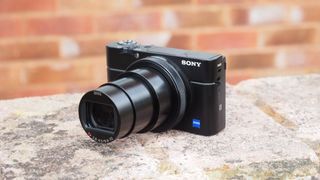 Sony Cyber-shot DSC-RX100 VII
There was a time when Sony's RX100 cameras were hot property. Judged against other contemporary compact cameras, their 1-inch sensors and premium features made them worthy of serious consideration. But that was years ago, and times have dramatically changed. Even the latest iteration, the Mark VII, was launched four years ago. Back then a 1-inch sensor was still fairly impressive for a compact camera, but now a growing number of camera phones are packing the same (or almost the same) sized sensor, whereas the RX100 VII's sensor hasn't changed since the Mark IV, launched in 2015. Pitch this 8-year-old sensor against today's flagship camera phones, with their vastly more powerful image processing, and we'd wager the aging RX100 VII would be thoroughly annihilated in terms of image quality. All this might be acceptable if the RX100 VII sported a price tag similar to the rival $600 Panasonic ZS100, but in fact the Sony will set you back a cool $1,300, which makes no sense whatsoever.
Read more: Sony RX100 VII full review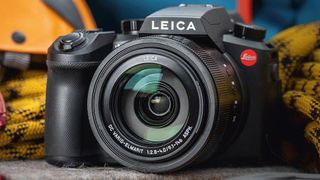 Leica V-Lux 5
A Leica for a mere $1,600 seems like a bit of a bargain, but all is not what it seems. As with most of Leica's cheaper cameras, the V-Lux 5 is little more than a re-badged Panasonic model, in this case the FZ1000 II. There's nothing really wrong with the FZ1000 II - it's a fine bridge camera that combines a (relatively) large 1-inch sensor with a useful 16x zoom. Given it's essentially the same as the V-Lux 5, you might expect the FZ1000 II to be a couple hundred bucks less than the Leica? Well, it isn't. The Panasonic costs just $898, meaning that fabled Leica red dot is adding a staggering $700 - or to put it another way, the V-Lux 5 is roughly 80% more expensive than the FZ1000 II. 'Leica-sonic' cameras have always commanded a questionable red dot premium over their Panasonic equivalents, but the V-Lux 5's pricing is plain laughable.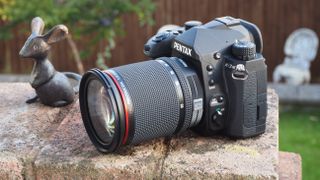 Pentax K-3 Mark III
You have to hand it to Pentax for doggedly sticking to the DSLR recipe in the face of a mirrorless revolution. There's a lot to like about the K-3 Mark III: it's packed with clever features, it's built like a tank, and it's sure to please DSLR purists who value the immediacy of a true optical viewfinder, as well as chunky DSLR ergonomics. However, none of this is enough to justify the K-3 III's inexplicably expensive $2,000 RRP, which is just as high now as it was when the camera was launched in 2021. At this price, you could have Pentax's flagship, full-frame, K-1 Mark II for LESS cash. And when you factor the plethora of more modern mirrorless alternatives from Canon, Nikon and Sony (all of which will have a far better selection of compatible lenses) it's difficult to see who could possibly think the K-3 Mark III is worth the money.
Read more: Pentax K-3 Mark III full review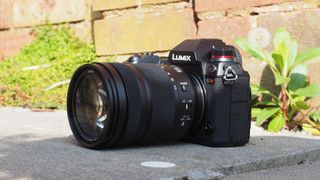 Panasonic Lumix S1R
We were very impressed by the Panasonic S1R when it first launched. It was the flagship model in Panasonic's fledgling full-frame mirrorless camera line-up, and it ushered in the new range of L-mount lenses. But that was four years ago, and a lot has changed since then in the full-frame mirrorless market. While the S5, S5 II and vanilla S1 are competitively priced, the S1R costs way more: $3,700. At this price you could have a Canon EOS R5, while a 61MP Sony a7CR is $700 less, and a Nikon Z7 II can currently be had for only $2,600. Heck, for just $200 more than the S1R you could get a full-on Sony a7R V. Then when you consider that Panasonic can't compete with the selection of lenses Canon, Nikon or Sony have to offer, we think the S1R really needs a hefty price cut to stay competitive.
Read more: Panasonic Lumix S1R full review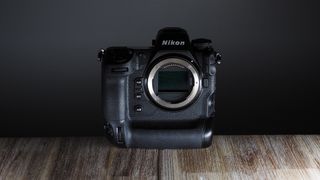 Nikon Z 9
A flagship camera is never going to be well priced - it's a halo product after all, aimed at professionals, for whom price comes a distant second to performance. But where Nikon's flagship DSLR, the D6, was a unique camera, totally distinct from anything else in Nikon's DSLR range, there's precious little to differentiate the Z9 from its cheaper Z8 stablemate. Sure, it's got dual grips and 'looks' more professional, but if you can get past that, the Z8 is essentially the same camera. All well and good if the Z9 was fractionally more costly than the Z8, but at $5,500 it's a whopping $1,500 more. That's one heck of a price premium for a vertical grip and longer battery life.
Read more: Nikon Z 9 full review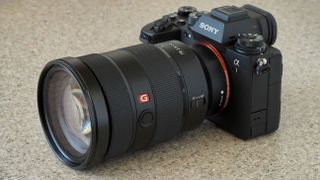 Sony A1
Sony's flagship A1 can make a solid claim to be the absolute best camera on sale today. It can do pretty much everything: high resolution stills AND super-fast burst shooting, 8K video with pretty much every encoding option under the sun, and it packs so many additional features you're unlikely to ever discover them all. But oh boy, does Sony make you pay for such versatility. At $6,500, it's more than a Canon EOS R5 or R3, and a Nikon Z8 or Z9. The A1 is also vastly more expensive than Sony's own a7R V or a9 II, both of which excel in their respective fields. If you truly need a camera that can do everything to the best possible standard, the A1's price is justifiable. But for the other 99.9% of photographers, plenty of alternative high-end cameras will serve you equally well, while costing thousands less.
Read more: Sony A1 full review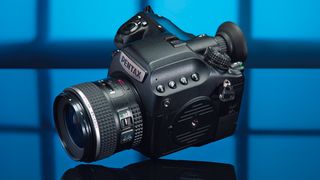 Pentax 645Z
Finally, we have our only medium-format entry. The venerable Pentax 645Z is actually relatively inexpensive for a medium format camera, costing $4,000. However, a Fujifilm GFX 50S II with a 35-70mm lens is currently $3,700, which instantly blows the poor Pentax out of the water. The svelte GFX is 40% lighter than the 645Z, it's much smaller, and it's a whole SEVEN years newer, as the 645Z was released way back in 2014. We're not claiming the 645Z is a bad camera - it really isn't - but the medium format market has moved on a lot in the last decade, whereas the 645Z's price tag doesn't reflect this. Pentax either needs to significantly undercut the Fujifilm competition on price, or the 645Z needs to be pensioned off.
Read more: Pentax 645Z full review
You might also be interested in reading about the best cameras for sports photography, the best cameras for landscape photography, the best cameras for portraits, the best medium format cameras and the highest resolution cameras on the market today.