The brand new OM System Tough TG-7 is here – and the world's toughest camera just got even more brains to match its brawn.
As you might expect, the OM System Tough TG-7 is the successor to the wildly popular Olympus Tough TG-6 – one of my personal favorites, and up until now the best waterproof camera on the market. However, the arrival of the TG-7 ups the ante in some key areas despite feeling quite familiar at first glance.
Let's start with the key features. The TG-7 is the most everything-proof camera out there, waterproof to 50 feet / 15 meters (the equivalent depth of 5 Olympic swimming pools), freezeproof to 14°F / -10°C (twice as cold as the average temperature in Russia), shockproof to falls from 7 feet / 2.1 meters (the same as falling off Shaquille O'Neal's head) and crushproof to 220 pounds / 100 kilos (which is like being stood on by a giant panda).
In short, you can safely take this camera to the beach or let your kids play with it.
Above: Watch the OM System Tough TG-7 launch video
It boasts the same 12MP back-illuminated 1/2.3-inch sensor as its predecessor, along with the familiar 4.5-18.0mm (25-100mm full-frame equivalent) lens with f/2.0-4.9 aperture, which doubles as an incredible macro lens with focusing as close as 10mm from your subject and 7x magnification.
In addition to a variety of microscope modes, there's also Pro Capture (a continuous shooting mode that captures half a second of burst before you fully press the shutter), in-camera focus stacking, and a focus bracketing option.
It shoots RAW images as well as up to 4K 30p and FullHD 120p video, and packs a full Field Sensor System that records GPS (location), thermometer (air and water temperature), manometer / barometer (altitude / water depth) and compass (direction of filming) data with your files.
Olympus TG-7: What's new
Of course, the Olympus branding is replaced by the OM System logo (reflecting, for those at the back, Olympus' transition to its new ownership) but that's far from the only thing new here.
In terms of design, the grip has been revamped with an anti-slip pattern on the front finger and back thumb rests for a more secure hold. The color reproduction of the super-tough LCD screen has been improved, and the USB connector is now a Type C.
Timelapse movies have been added to the shooting modes, created from up to 299 images captured via interval shooting – with the option of exposure equalization to balance the image even with sudden changes between frames. The TG-7 also now shoots vertical video, for easy sharing to social media via the built-in WiFi and the impressive OM Image Share app.
Speaking of, the TG-7 is now remote control-compatible – it can be controlled either by the OM Image Share app or by the separate Wireless Remote Control accessory. Other accessories include tele and fisheye converters, ring flash diffuser, and an underwater housing that increases the waterproofing to an amazing 147.6 feet / 45 meters.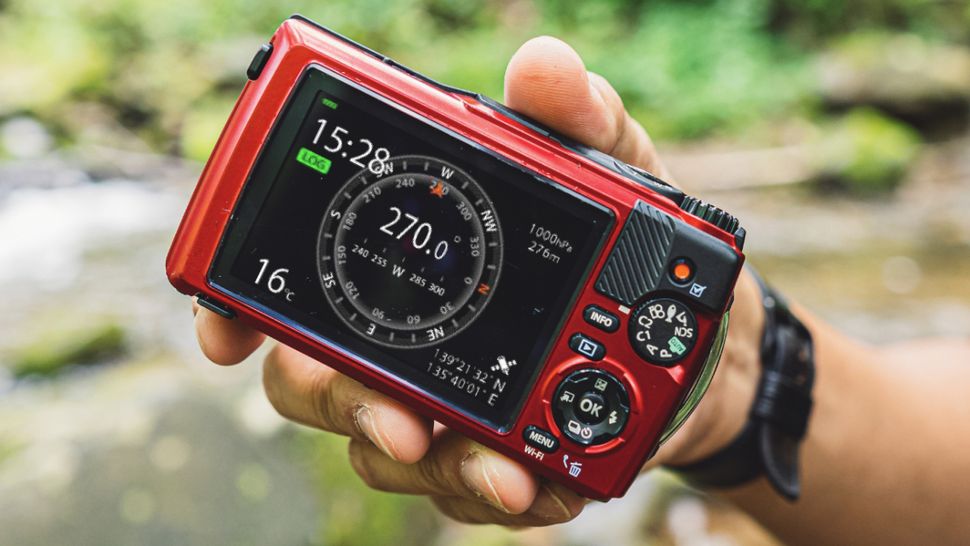 Signposting the camera's popularity for industrial applications, a new Construction shooting mode has been introduced with seven individual sub-modes aimed at use on workplaces and industrial sites.
These include Construction 1 (dust removal when using the flash), Construction 2 (background exposure correction when using the flash in dark environments), Construction 3 (dynamic range correction for high contrast environments), Slow Shutter (for nighttime environments), Panorama (for capturing site details), Indoor (for flash photography in large spaces) and Documents (which uses binarization to capture clear images of drawings and blackboards).
In addition, the camera is also CALS-compliant – meaning it can produce image sizes that conform to the CALS standard used by Japan's Ministry of Land, Infrastructure, Transport and Tourism.
The OM System Tough TG-7 is available to pre-order now, priced $549.99 / £499.99 / AU$749.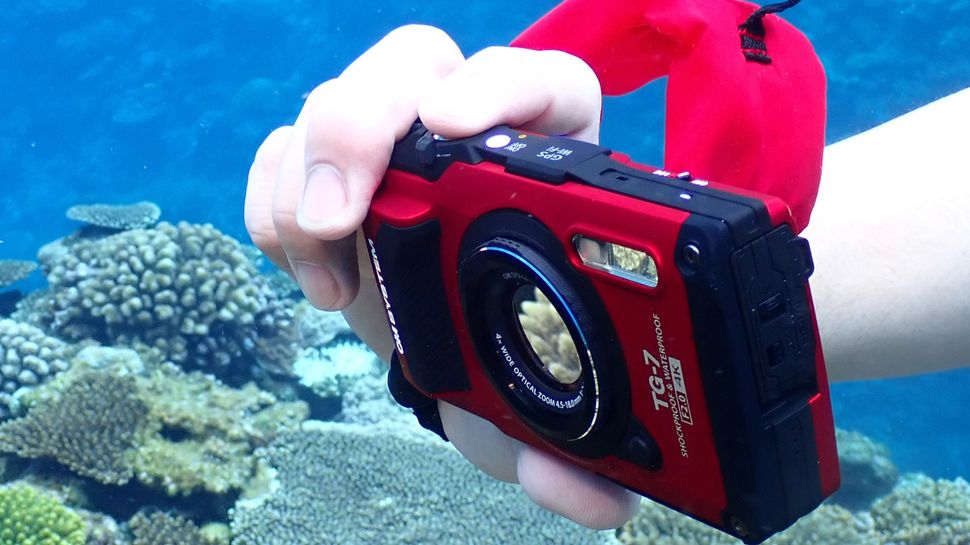 You might also be interested in the best Olympus cameras (OM System), which includes the outgoing Olympus Tough TG-6 (review).