The best cameras for landscape photography are the perfect way to get stuck into one of the most enduringly popular genres of photography. Shooting landscapes may seem like a comparatively simple thing compared to the split-second demands of action or wildlife photography, but once you drill into the details, you start to realise that a good landscape camera needs a few very specific things.
Arguably more so than other genres, landscape photographers need resolution and a large sensor. Lots of megapixels on a large sensor mean you can capture all of the tones and details in a big, gorgeous landscape scene, and set you up well for making large-format prints of your images. You probably don't need to worry about features like burst mode or super-fast autofocus – so you can save yourself some cash by compromising on these features.
Weatherproofing is also important, as landscape shooting can often involve long treks through unglamorous conditions. And this leads us to another factor worth considering: the physical weight of the camera. If you're going to have to carry a camera through the desert, the forest or wherever else, you don't want it to be a millstone that'll drag you to the ground before you're halfway to your shooting location.
We've picked out the best landscape photography cameras with all these features in mind. Our list includes a mixture of new cameras with all the latest tech, and older models that represent a terrific bargain. There are plenty of different types of cameras here, including DSLRs, mirrorless models, compacts and medium format. They all have just one thing in common – they're the best cameras for landscape photography.
best cameras for landscape photography: our top picks
Best full frame
At the A7R IV's heart is a class-beating 61-megapixel full-frame sensor - the highest resolving sensor we've seen on a full-frame camera, and is wedded to Sony's FE full-frame lens mount.
Read more below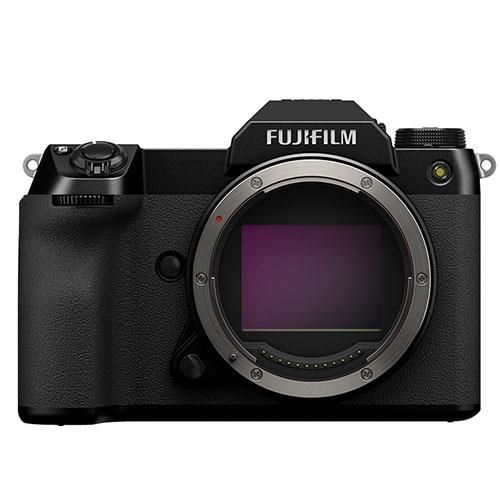 Best affordable medium format
For landscapes, a huge sensor is the dream! This mirrorless medium format camera is more lightweight, portable, useable and affordable than traditional medium format cameras.
Read more below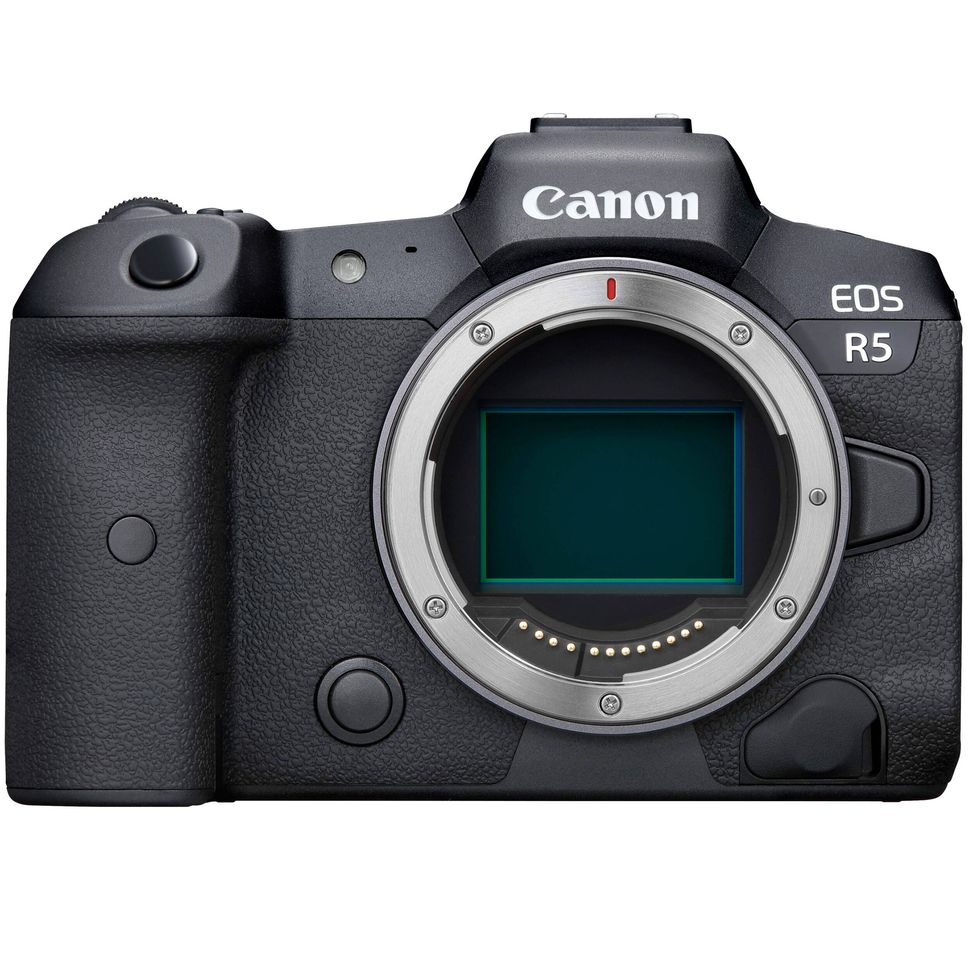 Best all-round
With its 45MP sensor, the EOS R5 is Canon's highest resolution current camera. And it also takes huge 400MP images via pixel-shift – perfect for landscapes where there is zero movement!
Read more below
Best cameras for landscape photography
Why you can trust Digital Camera World Our expert reviewers spend hours testing and comparing products and services so you can choose the best for you. Find out how we test.
We've included the cameras that we believe, and have tested to be, the best for landscape photography.
Resolution is a key factor here, but it's not just about the megapixels – it's about what you can do with them, too! Dynamic range is also important, as well as a good viewfinder and LCD screen, not to mention weather sealing.
Best full frame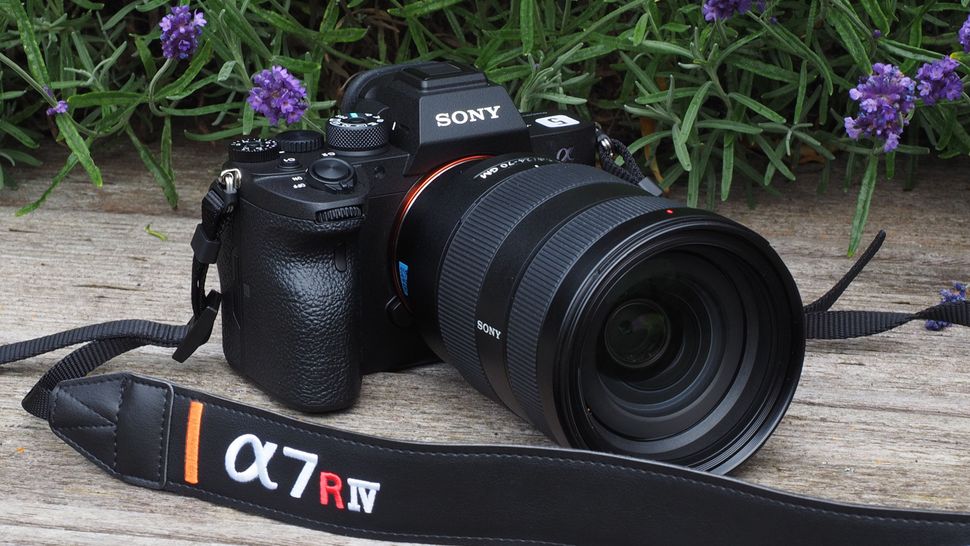 At the A7R IV's heart is a class-leading 61MP full-frame sensor – the highest resolution for a full-frame camera – and is wedded to Sony's FE full-frame lens mount. This has now been established for some years with some tasty pieces of glass to appeal to the serious landscape photographer.
Aside from sheer pixels, the A7R IV delivers in other areas. The 10fps burst shooting speed is impressive if you're planning to shoot subjects other than landscapes, while the highly capable AF system doesn't disappoint. If you're shooting handheld then the 5.5 stops of in-body image stabilization (IBIS) system comes in handy, while the body is relatively lightweight at just 655g.
Handling is a weak area – not that it's bad, but rivals like the Nikon Z7 II are that much nicer to shoot with. Otherwise, though, the A7R IV is an incredible option. If you intend to shoot moving subjects then the newer Sony A7R V boasts better AF and all-round performance, but for pure landscape photography the A7R IV remains better value.
Read our full Sony A7R IV review for more details
Best affordable medium format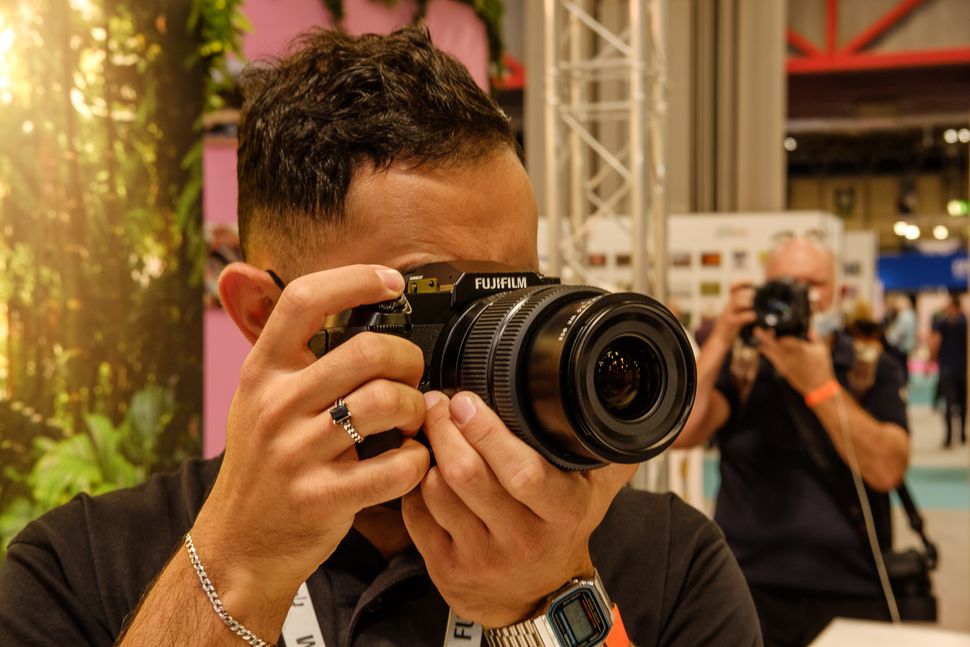 For shooting landscapes, a large medium format sensor is the dream, but the expense and the bulk puts it beyond the reach of the majority of photographers. That's why Fujifilm's GFX series has been such a hit – these mirrorless medium format cameras are more lightweight, portable and useable than more traditional medium format cameras, and while the cameras are still expensive, they're cheaper than the likes of Hasselblad.
The GFX 50S II uses a 51.4MP sensor to capture images of stunning detail and dynamic range – while it is of course outstripped by the incredible 100MP Fujifilm GFX 100S, it's a more affordable and accessible option for most people. We love this clever camera, and any landscape photographer is likely to love it too.
Read our full Fujifilm GFX 50S II review for more details
Best all-round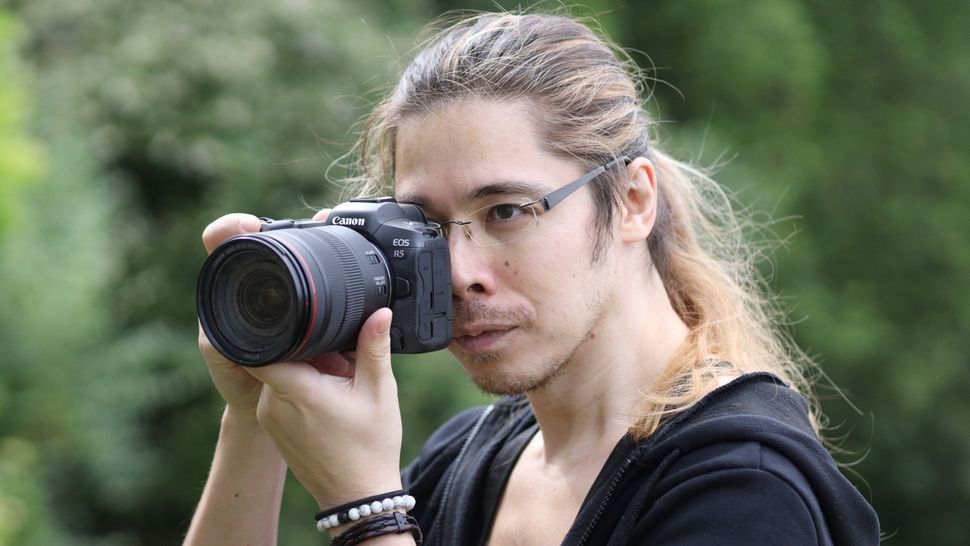 Arguably the best camera that Canon has ever made, the EOS R5 is an obvious choice for landscape photography thanks to its 45MP sensor – the highest resolution of any current Canon product. However, the R5 has a trick up its sleeve: it can actually shoot 400MP images!
Thanks to the magic of pixel-shift, powered by the camera's in-body image stabilization system, the surface area of the sensor is artificially increased to deliver an almost tenfold boost to resolution. The caveat, however, is that both camera and scene have to be completely still with no movement whatsoever – which includes water and trees or foliage.
The R5 also employs Canon's cutting-edge line of RF mount lenses, but it can also use EF mount DSLR lenses with native performance – giving it one of the richest ranges of optics on the market. Throw in the stellar 8-stop IBIS, 8K video and 20fps burst shooting, and this is the best all-round camera on this list.
Read our full Canon EOS R5 review for more details
Best full-frame DSLR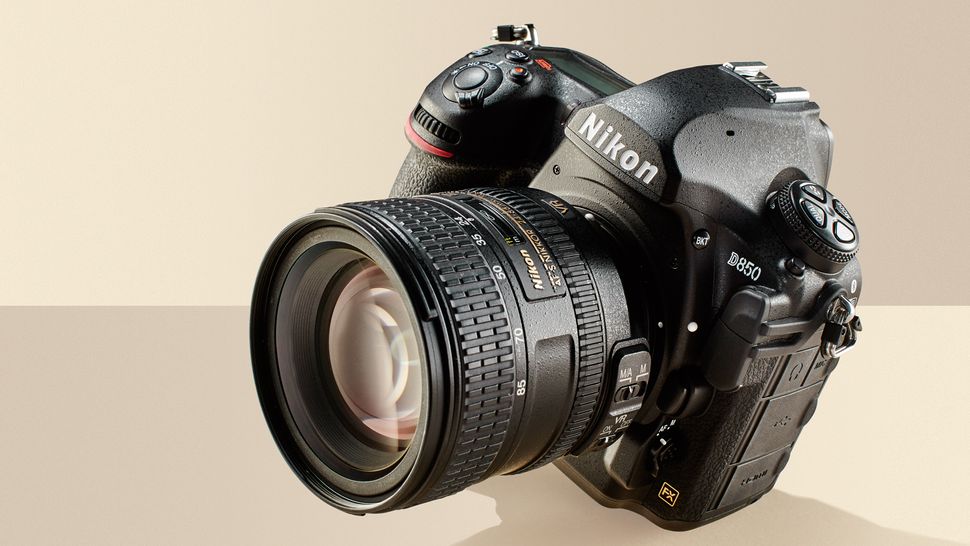 Mirrorless camera fans will often complain about the size and weight of DSLRs, and they have a point. The Nikon D850 is a big bruiser of a camera compared to the Nikon Z models.
But this size works in your favor if you're shooting with big, heavy lenses, and most pro lenses are big and heavy! This is a handling factor that many mirrorless users don't take into account. Being a DSLR, the D850 has a bright, clear optical viewfinder that many photographers still prefer over a digital display, no matter how good the latter.
The D850's 45.7MP sensor produces quite a superb image quality, yet it can still maintain a shooting speed of 7fps or 9fps with the optional battery grip. Even without the grip, the D850 has an amazing battery life of 1840 shots – far more than any mirrorless rivals – and it comes with two memory card slots; one for an XQD/CFexpress card and one for regular SD/SDHC/SDXC.
Read our full Nikon D850 review for more details
Best bang-for-buck Canon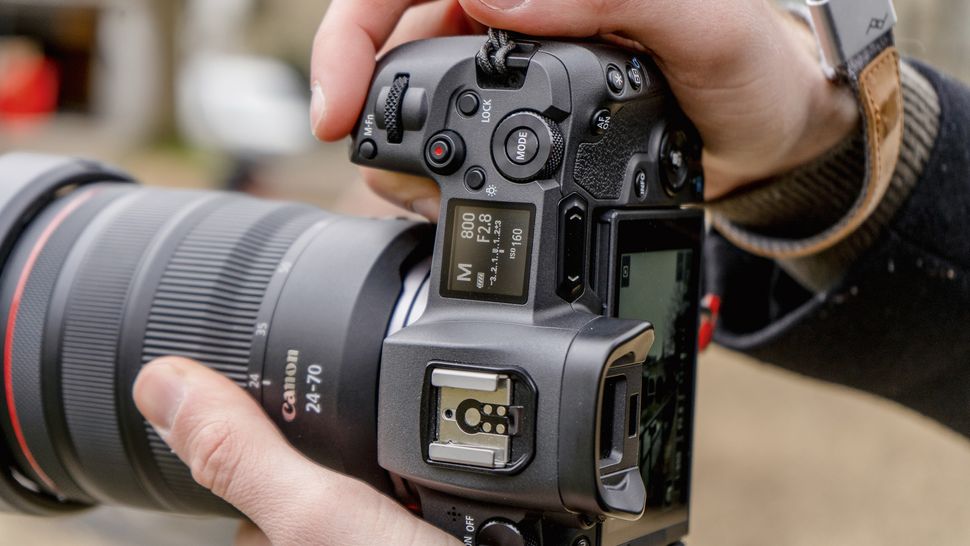 The original EOS R still holds its own several years after release. This was the first attempt at a full-frame mirrorless from Canon, and it wasn't without its issues (the terrible touch bar will haunt Canon forever), but overall this is a very polished and solid camera. Yes, there are newer Canon cameras with more advanced autofocus modes and IBIS, but for landscapes this camera has everything you need.
Its 30.3MP sensor is perfect for capturing large detailed landscape shots, it's weather sealed, and it can be paired with Canon's exceptional RF mount lenses including the Canon RF 14-35mm f/4 IS USM to get the ultimate image quality. Best of all, because it's now a five-year-old camera, you can also pick it up for significantly cheaper than Canon's latest models – and it still remains the company's second-highest resolution full-frame mirrorless.
Read our full Canon EOS R review for more details
Best Nikon mirrorless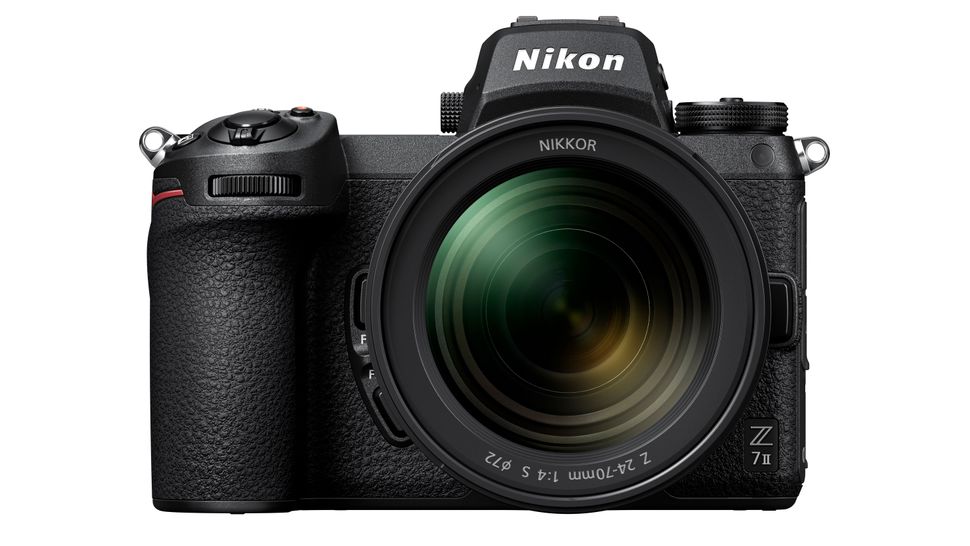 The Nikon Z7 II is one of Nikon's most advanced mirrorless cameras and there's lots to attract the series landscape photographer. The 45.7-megapixel full-frame sensor delivers brilliant images as you'd expect, while it's a bit lighter and more compact than the Z7 II's DSLR stablemate, the D850, making it a bit easier to live with if you're going to be lugging it about all day.
The electronic viewfinder is very good, but bear in mind that rivals like the EOS R5 and the Sony Alpha A7R IV enjoy even better resolutions. Autofocus is more than up to the job when it comes to landscapes as well - there are better systems out there, but focusing is swift and it'll achieve focus even in the poorest of conditions.
There's a growing range of dedicated Z series mirrorless lenses available for the Z7 II, while the FTZ adapter means you can choose from a huge back catalogue of Nikon F-mount lenses should you prefer. Though it's not as new as the Nikon Z8 or Z9, that camera's focus on sports and speed means that the Z7 II represents better value for the landscape photographer.
Read our full Nikon Z7 II review for more details
Best APS-C for resolution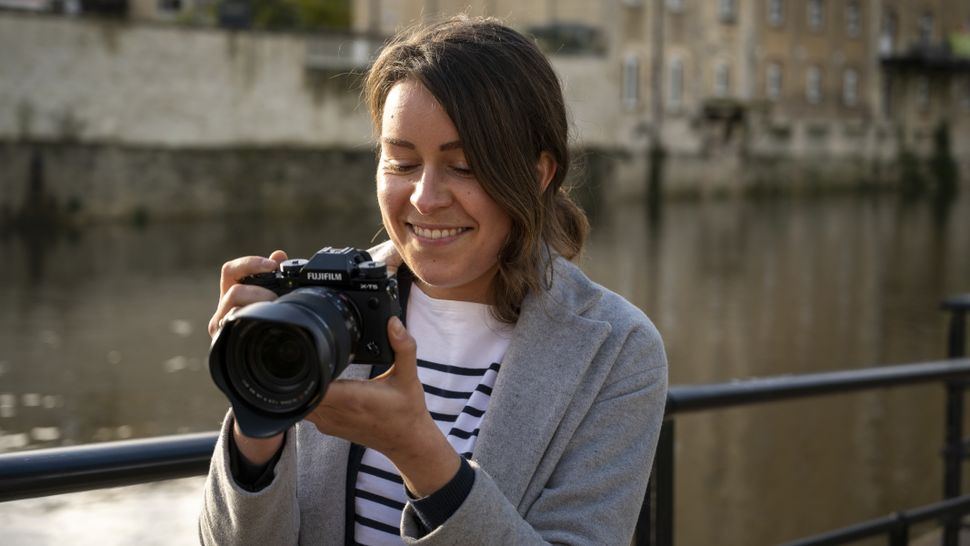 The Fujifilm X-T5 is an evolution of the X-T series, rather than a revolution. It's a classically controlled SLR-style camera that puts photography first, it takes resolution to new heights with an industry-best 40.2MP APS-C sensor.
While it shares the same sensor and processor with the Fujifilm X-H2, that camera is more of a video and action specialist (capable of up to 8K, with a bigger buffer) – accordingly, it also costs a few hundred bucks more (and also accepts the pricier CFexpress memory card format).
The X-T5 offers a better prospect for landscape shooting – although the choice of a tri-directional tilting touchscreen instead of a vari-angle is certainly going to raise a few eyebrows! Though it's still perfectly functional for stills shooting.
Read our full Fujifilm X-T5 review for more details
Best APS-C DSLR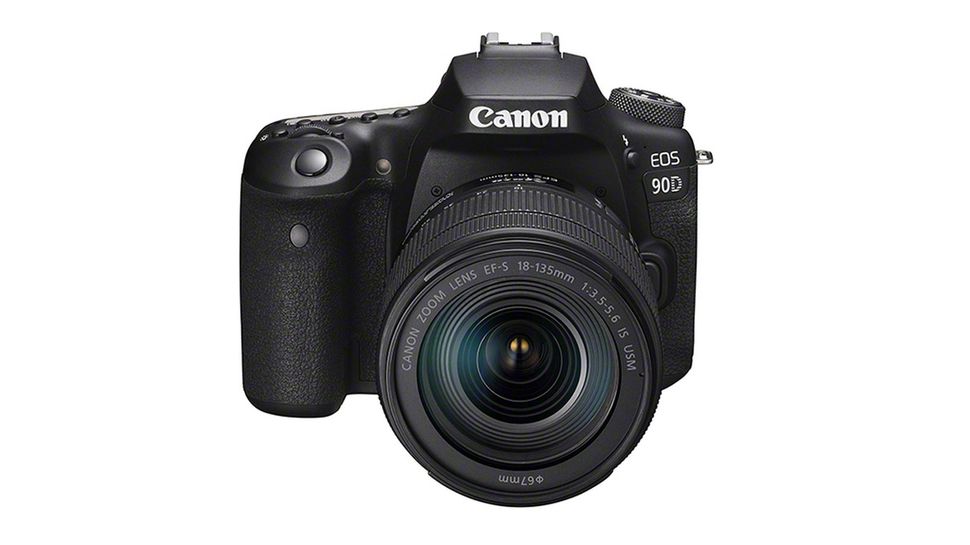 Sitting at the top of Canon's APS-C DSLR range of cameras, the EOS 90D packs in a 32.5-megapixel sensor. One of the most densely packed APS-C sensors, this adds a little bit more in the way of resolution over its rivals.
While it feels a little plasticky places for our tastes, the EOS 90D is weather-sealed so should be up to the job when shooting out in the elements. We're big fans of its touchscreen interface, while the Dual Pixel CMOS AF system when shooting in live view delivers incredibly quick focusing, Add to that Canon's polished control layout and the wealth of Canon EF and EF-S lenses out there, and this is a great option for those looking to shoot the great outdoors.
Read our full Canon EOS 90D review for more details
Best enthusiast full frame DSLR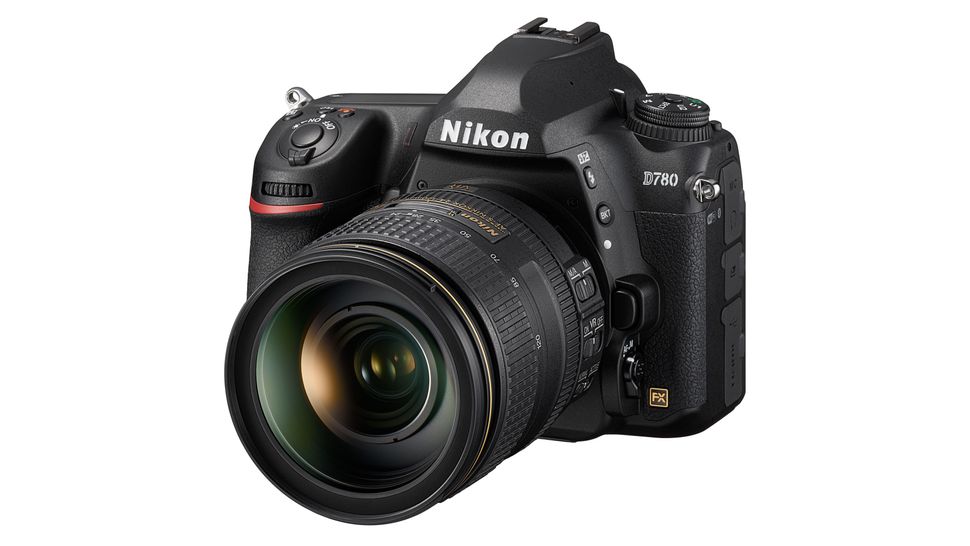 Nikon's enthusiast full-frame DSLR is a brilliant DSLR. An upgrade to the incredibly popular Nikon D750, many thought we wouldn't see a new model with the march of mirrorless. However, Nikon's been crafty and distilled some of the tech from its own range of mirrorless cameras and dropped it in the D780.
The most notable element being the 24-megapixel full-frame sensor from the Nikon Z6. A much more advanced sensor than the one found in the D750, it not only performs better in low-light, but thanks to the on-sensor phase detection autofocus, live view focusing speeds are now much, much quicker.
This is supported by a high-resolution touchscreen and large optical viewfinder, as well as 4K UHD video and dual UHS-II SD compatible card slots. Handling is a dream and the build is very solid, making it a great landscape shooters camera.
Read our full Nikon D780 review for more details