If you're looking for the best Nikon Z8 deals, you've come to the right place. Since its release on May 10 2023, the Nikon Z8 has been one of the most talked about full-frame mirrorless cameras around. It officially goes on sale on May 25 - but if you want to ensure you get one as soon as you possible, we recommend getting in the queue and pre-ordering one now.
Essentially, the Z8 is a Nikon Z9 in a regular body (as in, it doesn't have an integrated vertical grip or high-capacity battery). So naturally it packs all the same specs: a 45MP stacked sensor, 8K 60p and 4K 120p video, up to 120fps burst shooting, an exclusively electronic shutter, and intelligent AF built on deep learning.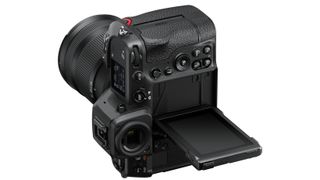 Dubbed the ultimate hybrid camera, the Z8 features the same proven sensor, processing, and AF capabilities of the flagship Nikon Z9, but with a new body design that better suits gimbal use, event shooting, and other handheld applications making this 'baby Z9' the perfect option for content creatures looking for a camera that is highly spec'd for both stills and video use.
The 45.7MP BSI stacked CMOS sensor offers a useful combination of resolution, fast readout speeds, impressive clarity, and minimal noise. The stacked design contributes to reduced rolling shutter while the BSI designation ensures improved noise levels when working at the top end of the extended ISO 32-102400 range.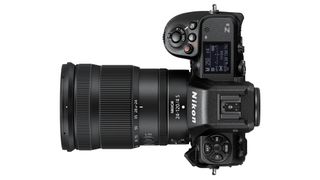 Interestingly the Z8 completely forgoes a mechanical shutter and uses just an electronic shutter to capture images. The speed of the sensor enables recording at up to 1/32,000 sec and the stacked structure reduces motion distortion for an accurate depiction of fast-moving subjects, like golf clubs and automobiles. Also, despite the absence of a mechanical shutter, flash sync up to 1/200 sec. is still supported as well as high-speed sync functions.

By removing the mechanical shutter, the Z8 can also operate completely silently and there is no worry over mechanical shutter wear or breakdown. A shutter release sound can be added for awareness when a photo is being taken, and the volume can be adjusted to suit different working scenarios.

Read more:
Best Nikon cameras
Best Nikon Z lenses
Nikon Z7 II review
Nikon Z7 review